your daily crossroad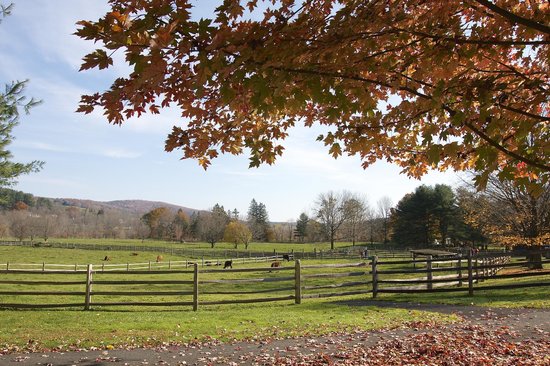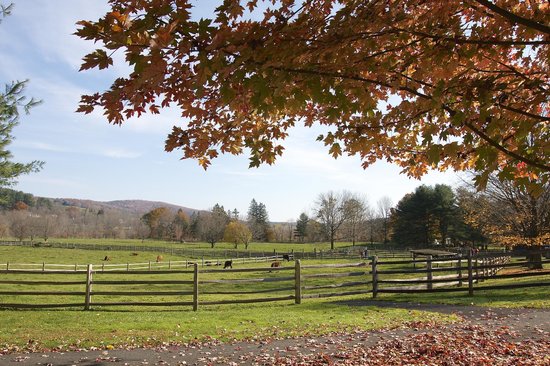 Saying, Blessed are they whose iniquities are forgiven, and whose sins are covered. (Romans 4:7)
When I was in college, I worked a summer on a ranch in Colorado. One evening, tired and hungry after a long day of mowing hay, I drove the tractor into the yard. Acting like the hot shot I thought I was, I cranked the steering wheel hard left, stamped on the left brake, and spun the tractor around.
The sickle was down and swept the legs out from under a 500-gallon gasoline tank standing nearby. The tank hit the ground with a resounding boom, the seams split, and all the gasoline spewed out.
The rancher stood nearby surveying the scene.
I got off the tractor, stammered an apology, and—because it was the first thing that popped into my mind—offered to work the rest of the summer without pay.
The old rancher stared at the wreckage for a moment and turned toward the house. "Let's go have dinner," he drawled.
A scrap of a story Jesus told passed through my mind—a story about a young man who had done a terrible thing: "Father, I have sinned against heaven, and before thee," he cried. He intended to add, "make me as one of thy hired servants," but before he could get all the words out of his mouth his father interrupted him. In essence, he said, "Let's go have dinner" (Luke 15:17–24).
Such is God's amazing grace.
Father, we celebrate Your gracious and lavish forgiveness. Thank You for the peace and freedom it brings us as we enjoy a family relationship with You. Amen.
This devotion blessed me. What an example of love and forgiveness in two different situation. It's incredible to me that God's love and forgiveness is even greater. What a privilege to be sons and daughters of the King!
Have a beautiful and uplifting day in The Lord!
Today's Reading is 1 Corinthians 15:57
---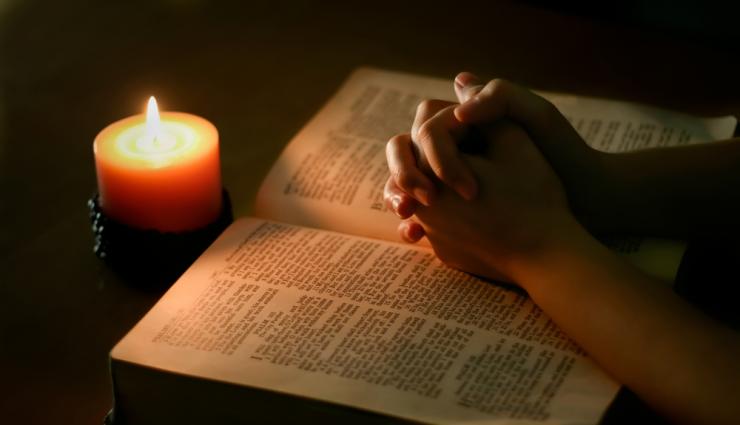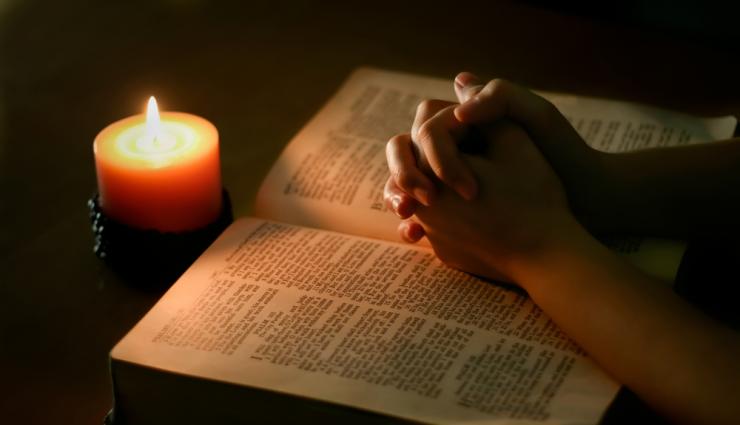 Having your conversation honest among the Gentiles: that, whereas they speak against you as evildoers, they may by your good works, which they shall behold, glorify God in the day of visitation. (1 Peter 2:12)
Amy lives in a closed country where it's forbidden to preach the gospel. She's a trained nurse who works in a big hospital, caring for newborn babies. She's such a committed professional that her work stands out, and many women are curious about her. They are moved to ask her questions in private. It's then that Amy shares about her Savior openly.
Because of her good work, some co-workers were envious and accused her of stealing some medicine. Her superiors didn't believe them, and authorities eventually found the culprit. This episode led some of her fellow nurses to ask about her faith. Her example reminds me of what Peter says: "Dearly beloved . . . . Having your conversation honest among the Gentiles: that, whereas they speak against you as evildoers, they may by your good works, which they shall behold, glorify God in the day of visitation" (1 Peter 2:11–12).
Our everyday lives at home, in our work environment, or at school make an impact on others when we let God work in us. We're surrounded by people who are watching the way we speak and behave. Let's depend on God and have Him rule our actions and thoughts. Then we'll influence those who don't believe and this may lead some of them to turn in faith to Jesus.
Father, help me to live in such a way that Your name will be honored wherever I go. Amen.
This devotion blessed me, today remember, our lives speak louder than our words. What is your life saying to those around you? Remember, you may be the only bible that others read.
Have a beautiful and uplifting day in The Lord!
Today's Reading is 1 Chronicles 29:13
---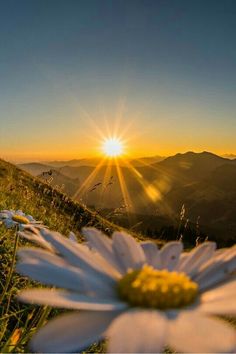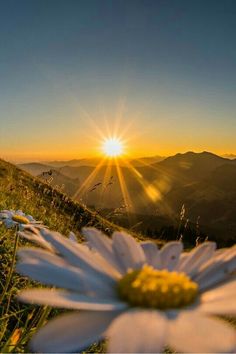 Then shall we know, if we follow on to know the Lord: his going forth is prepared as the morning; and he shall come unto us as the rain, as the latter and former rain unto the earth. (Hosea 6:3)
A plaque in our home states "Bidden or not bidden, God is present." A modern version might read, "Acknowledged or unacknowledged, God is here."
Hosea, an Old Testament prophet who lived in the late eighth century bc (755–715), wrote similar words to the Hebrew nation. He encouraged the Israelites to "press on" (Hosea 6:3) to acknowledge God because they had forgotten Him (4:1). As the people forgot God's presence, they began to turn away from Him (v. 12) and before long there was no room for God in their thoughts (see Psalm 10:4).
Hosea's simple but profound insight to acknowledge God reminds us He's near and at work in our lives, in both the joys and struggles.
To acknowledge God might mean that when we get a promotion at work, we recognize God gave us insight to finish our work on time and within budget. If our housing application is rejected, acknowledging God helps to sustain us as we trust Him to work in the situation for our good.
If we don't make it into the college of our choice, we can acknowledge God is with us and take comfort in His presence even in our disappointment. As we enjoy dinner, to acknowledge God may be to remind ourselves of God's provision of the ingredients and a kitchen to prepare the meal.
When we acknowledge God, we remember His presence in both the successes and sorrows, whether big or small, of our lives.
Lord Jesus, please forgive me for the times I am prone to forget You. Help me to acknowledge Your presence in my life. Amen.
When I read this devotion I was reminded that God is always present and at work. Remember this the next time you feel discouraged and alone. He is always present, always. Look to Him.
Have a beautiful and uplifting day in The Lord!
Today's Reading is 2 Corinthians 12:9
---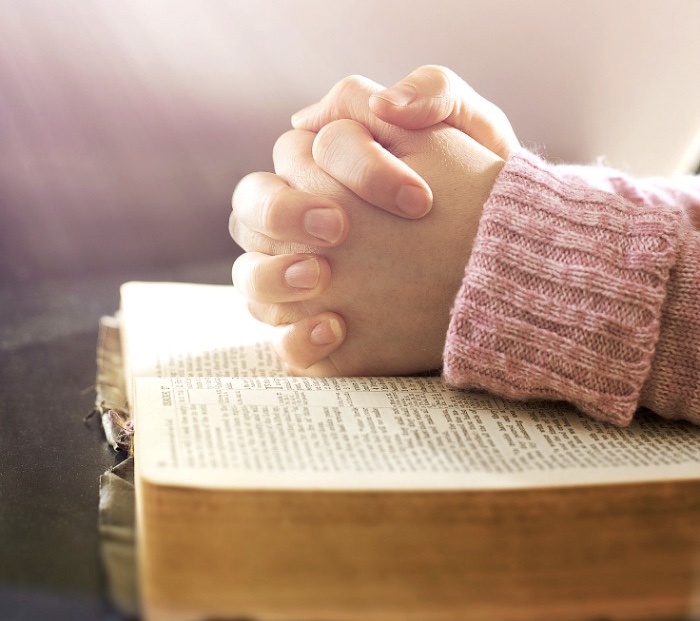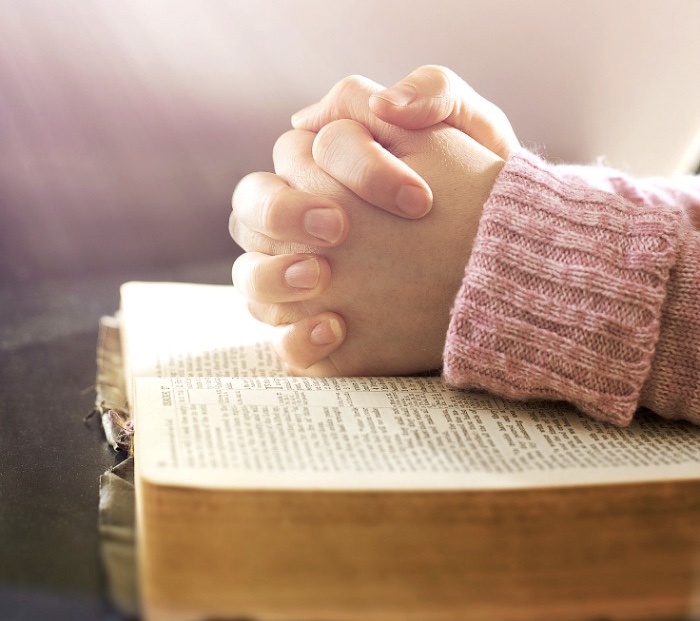 Let us come before his presence with thanksgiving, and make a joyful noise unto him with psalms. For the Lord is a great God, and a great King above all gods. (Psalm 95:2-3)
Among the thousands of sentiments printed on greeting cards, perhaps one of the most touching is this simple statement: "Thanks for being you." If you receive that card, you know that someone cares for you not because you did something spectacular for that person but because you're appreciated for your essence.
I wonder if this kind of sentiment might indicate for us one of the best ways to say "thank you" to God. Sure, there are times when God intervenes in our lives in a tangible way, and we say something like, "Thank You, Lord, for allowing me to get that job." But most often, we can simply say, "Thank You, God, for being who You are."
That's what's behind verses like 1 Chronicles 16:34: "O give thanks unto the Lord; for he is good; for his mercy endureth for ever." Thank You, God, for who You are—good and loving. And Psalm 7:17: "I will praise the Lord according to his righteousness: and will sing praise to the name of the Lord most high." Thank You, God, for who You are—the holy One. And "Let us come before his presence with thanksgiving. . . for the Lord is a great God" (Psalm 95:2–3). Thank You, God, for who You are—the Almighty God of the universe.
Who God is. That's reason enough for us to stop what we're doing and praise and thank Him. Thank You, God, for just being You!
Thank You, dear God, for being who You are—the Almighty God who loves us and welcomes our love in return. Thank You for everything that makes You magnificent. We stand in awe of You as we praise You with word and song. Amen.
There are countless reasons to thank God, including for who He is! Amen! This devotion blessed me so very much. What an incredible reminder. Today, give God thanks for who He is. At the end of the day, be thankful that your blessings are always bigger than your problems. He is faithful.
Have a beautiful and uplifting day in The Lord!
Today's Reading is 1 Peter 2:15-16
---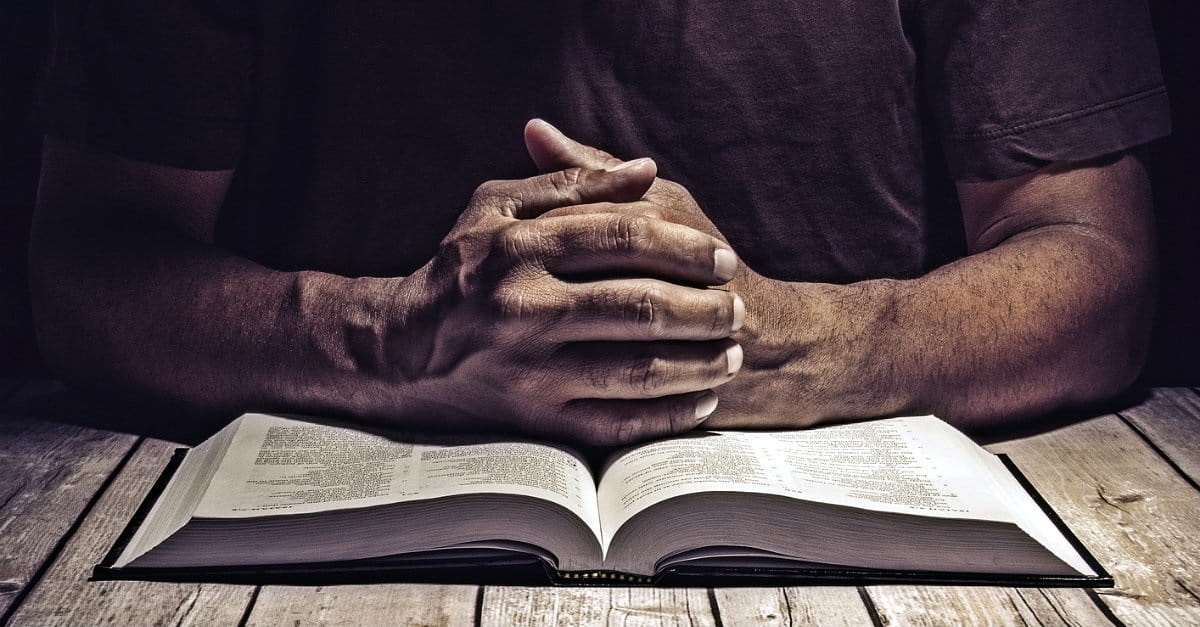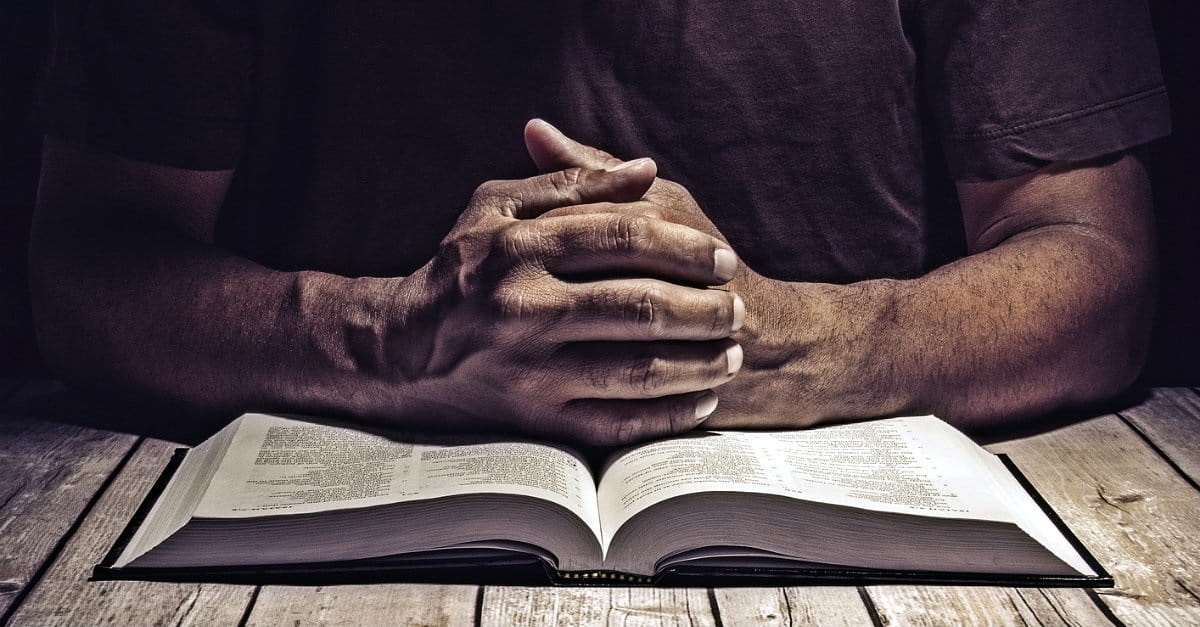 Now no chastening for the present seemeth to be joyous, but grievous: nevertheless afterward it yieldeth the peaceable fruit of righteousness unto them which are exercised thereby. (Hebrews 12:11)
We know that the Lord disciplines those He loves but sometimes I wonder why He has to go to such extremes to love me so much? I have told the Lord that it is a good thing He told us that discipline is based on love because, at times, I would misinterpret the pain as something else.
I have noticed that through the process of chastening, I probably will not remember the circumstance that brought the trial, but I will remember the intensity of the pain. When God really gets a hold of me and starts working on changing me, I feel hallow and empty. During those times, I feel like a pumpkin. God cuts around my handle and scrapes me clean of all the seeds and stringy things. But I liked all those seeds, stringy things and even the dingy environment; at first, I grieve over missing the "old me". But then, He goes a step further and takes the knife of the Word and starts carving at my hardened protected outside. Now my insides become exposed to the outside, and light has the ability to shine through. So often, I can barely handle such exposure and I feel embarrassment and vulnerability no matter what angle the light hits. During these times I cry, yell, pray and beg Him to stop, not understanding why I have to go through this painful process. But in His perfect timing, I realize that the peaceful fruit of righteousness has resulted in me. Finally, I pray for His light to be placed deep within me so others can see His good work.
We need the Lord. There should be nothing else we want to do but to love Him with all that we are and to serve Him with all of our lives. As we continue to walk with Him, we better understand that His purpose for us is best for us. We are called to endure these trials of life as we are becoming more like Christ, and being transformed by the work of the
Holy Spirit
who lives in us. Jesus needs to become our everything. We need to ask Him to help us yield to His will in the discipline process and to resolve ourselves with His timing, being content with His will. Though the process is painful, He knows what is best and we can trust Him to finish the work He started in us.
Are you dealing with something painful today? Maybe you are wondering why God has put you in such a place. Regardless of the reasons for our sufferings, we must remember that He is our answer. Go to Him today and ask for His strength and guidance to lead you through this time. Begin thanking Him for His purposes in the work He is doing in your life. He will never let you down.
This devotion blessed me so very much. I feel we can all relate to this at one time or another. I pray you are encouraged and uplifted by this devotion, I know I was. He will never let you down.
Have a beautiful and uplifting day in The Lord!
Today's Reading is Proverbs 27:17
---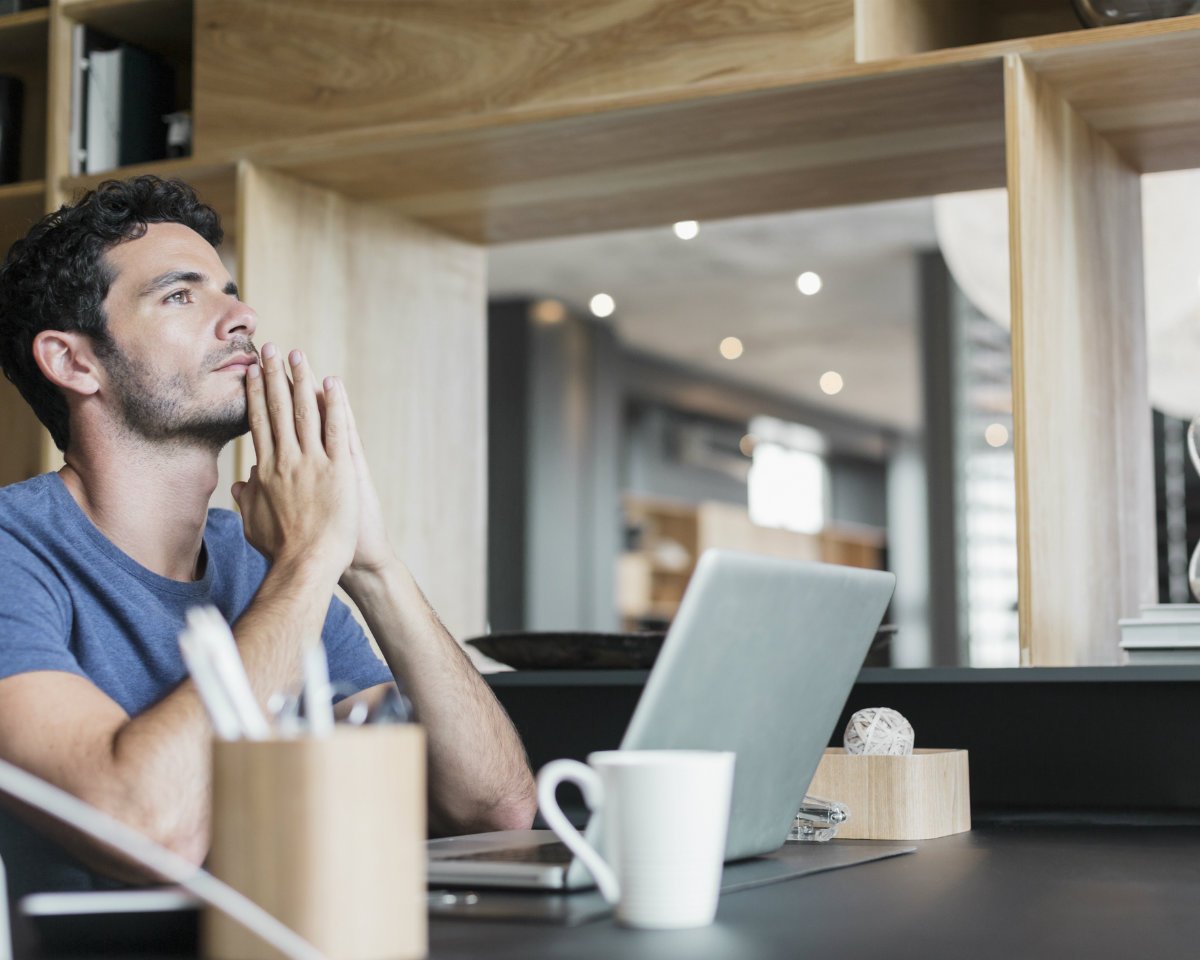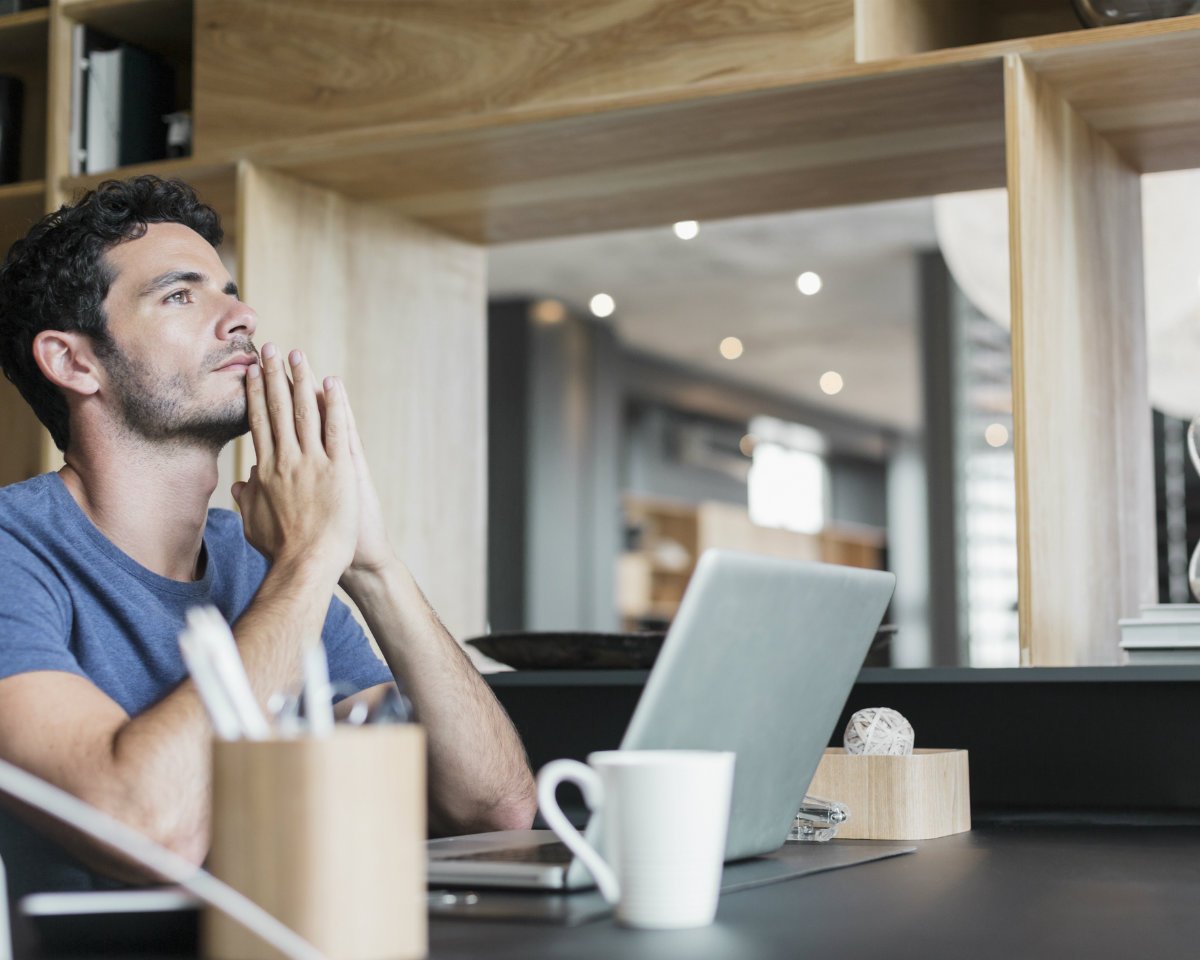 By this shall all men know that ye are my disciples, if ye have love one to another. (John 13:35)
Artist Sigismund Goetze shocked Victorian-era England with a painting entitled "Despised and Rejected of Men." In it, he portrayed the suffering, condemned Jesus surrounded by people of Goetze's own generation. They were so consumed by their own interests—business, romance, politics—that they were shockingly oblivious to the Savior's sacrifice. Indifferent to Christ, the surrounding crowd, like the mob at the foot of Jesus's cross, had no idea what—or who—they had missed.
In our day as well, believers and unbelievers alike can easily become distracted from the eternal. How can followers of Jesus cut through this fog of distraction with the truth of God's great love? We can begin by loving one another as fellow children of God. Jesus said, "Your love for one another will prove to the world that you are my disciples" (John 13:35 nlt).
But real love doesn't stop there. We extend that love by sharing the gospel in hopes of drawing people to the Savior. As Paul wrote, "We are . . . ambassadors for Christ" (2 Corinthians 5:20).
In this way, the body of Christ can both reflect and project God's love, the love we so desperately need, to both each other and to our world. May both efforts, empowered by His Spirit, be a part of cutting through the distractions that hinder us from seeing the wonder of God's love in Jesus.
While I was reading this devotion I came across this saying and I had to share it, "To a world living in the fog of distraction, we bring the light of the good news of Jesus". Be a light in someone's fog today, don't allow distractions of self interest detour you from making a difference in someone's life today. We are ambassadors for Christ.
Have a beautiful and uplifting day in The Lord!
Today's Reading is 2 Corinthians 7:1
---
Forbearing one another, and forgiving one another, if any man have a quarrel against any: even as Christ forgave you, so also do ye. (Colossians 3:13)
In 2005, Collins falsified a report that resulted in McGee being thrown in prison for four years, and McGee vowed to find Collins when he got out and "hurt him." McGee was eventually exonerated, but not before he lost everything. Meanwhile, Collins's many falsified reports were uncovered, he lost his job, and he too spent time behind bars. But both men came to faith in Christ while in prison.
In 2015, the two discovered they were working together in the same faith-based company. Collins recalls, "I [told McGee], 'Honestly, I have no explanation, all I can do is say I'm sorry.'" It was "pretty much what I needed to hear," said McGee, who graciously forgave him. The men were able to reconcile because both had experienced the incomparable love and forgiveness of God, who empowers us to "forgive as the Lord forgave [us]" (Colossians 3:13).
Now the two are great friends. "We have this joint mission . . . of letting the world know that if you owe an apology to somebody, put your pride down and go apologize," said Collins. "And if you're holding something against somebody, let go of the bitterness because it's like drinking poison and hoping it's hurting them."
God calls believers to live in peace and unity. If we have "a grievance against someone," we can bring it to Him. He will help us to reconcile (vv. 13–15; Philippians 4:6–7).
Dear Father, thank You for forgiving us when we come to You in sorrow over our sins. Help us to receive Your forgiveness and to extend it to others. Amen.
This devotion blessed me, what a reminder. If there is someone your struggling to forgive remember How much Christ has forgiven you. It's incredible how far I'm sorry can go when it's genuine. Christ sets us free to forgive.
Have a beautiful and uplifting day in The Lord!
Today's Reading is 1 Timothy 2:1-2
---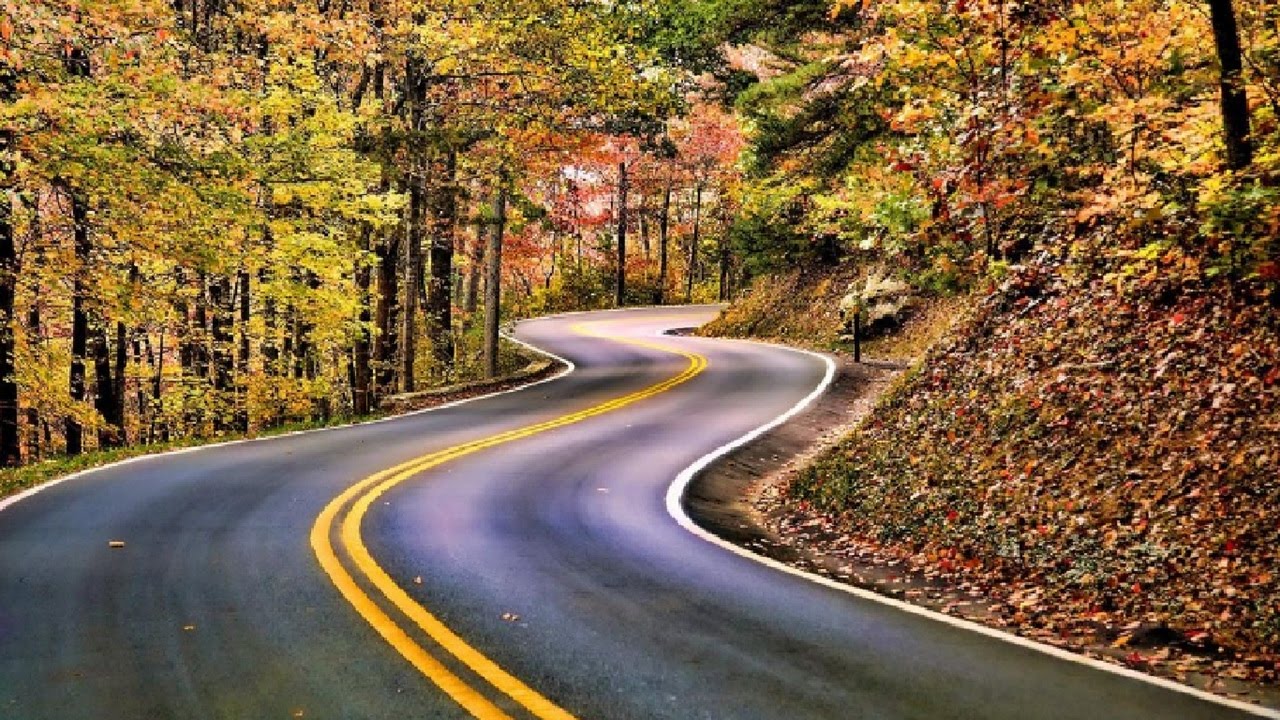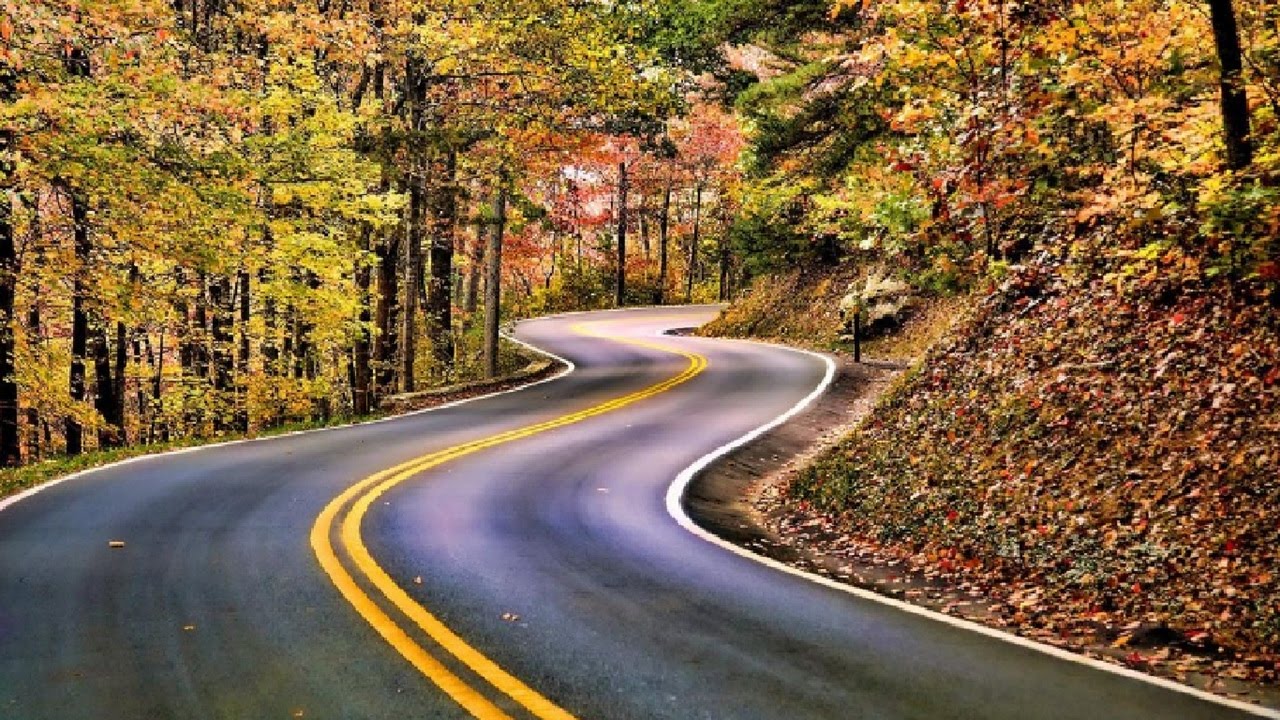 If we live in the Spirit, let us also walk in the Spirit. (Galatians 5:25)
My neighbor Tim has a figurine on his dashboard of a "wild thing" based on Maurice Sendak's beloved children's book
Where the Wild Things Are.
Not long ago Tim was following me through traffic and made some abrupt moves to keep up. When we arrived, I asked, "Was that the 'wild thing' driving?"
The following Sunday I forgot my sermon notes at home. I "flew" out of the church to retrieve them, passing Tim along the way. When we met later, he joked, "Was that the wild thing driving?" We laughed, but his point hit home—I should have paid attention to the speed limit.
When the Bible describes what it means to live in a relationship with God, it encourages us to "yield yourselves unto God" (Romans 6:13). I took Tim's response to me that day as a gentle reminder from God to yield my "lead foot," because I am to give all of myself to Him out of love.
The question of "who's driving?" applies to all of life. Do we let the "wild things" of our old sin nature drive us—like worry, fear, or self-will—or do we yield to God's loving Spirit and the grace that helps us grow?
Giving in to God is good for us. Scripture says that God's wisdom takes us down "ways of pleasantness, and all her paths are peace" (Proverbs 3:17). Better to follow where He leads.
Loving Lord, thank You for the grace You give us to obey You, and the peace You give us as we stay near. Amen.
When I initially read this devotion I was going to pass it up but I felt a nudge to post it, I was hesitant as it was mentioning "wild things" but if we are honest we all have "wild things" in our lives that we must be open and honest with ourselves about and then turn them over to God, who is ever patient, loving, gentle and kind. Things may not be as you would like to see them but when we turn everything over to Him, He fills us with wisdom as today's devotion says, that leads to pleasantness and peace. What God requires He also inspires. Follow where He leads, even if the path going the opposite direction looks much more inviting. Who's Driving? He will never lead you astray.
Have a beautiful and uplifting day in The Lord!
Today's Reading is John 1:14
---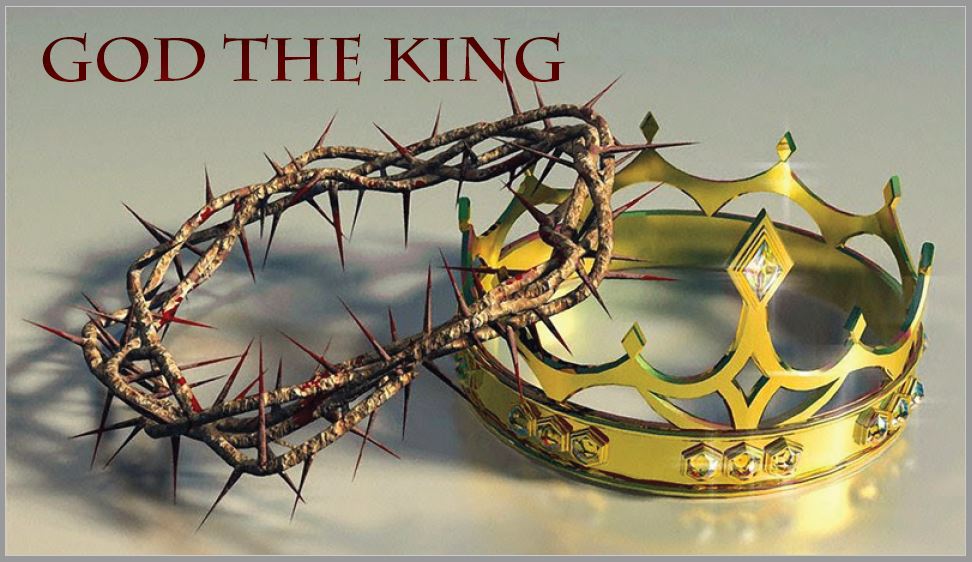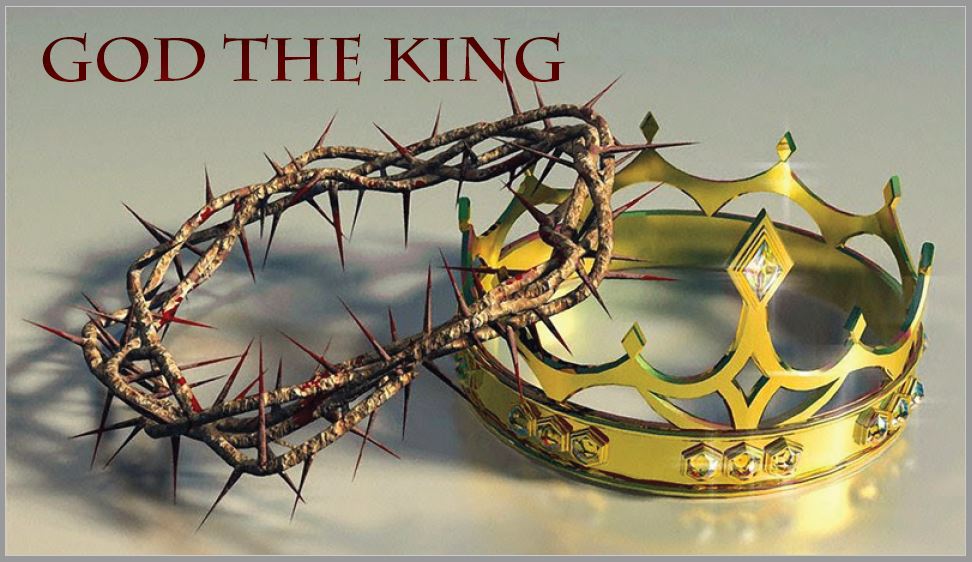 Arise, O God, plead thine own cause: remember how the foolish man reproacheth thee daily. (Psalm 74:22)
One news report called it "the single deadliest day for Christians in decades." The pair of attacks on Sunday worshipers in April 2017 defies our understanding. We simply don't have a category to describe bloodshed in a house of worship. But we can find some help from others who know this kind of pain well.
Most of the people of Jerusalem were in exile or had been slain when Asaph wrote Psalm 74. Pouring out his heart's anguish, he described the destruction of the temple at the hands of ruthless invaders. "Thine enemies roar in the midst of thy congregations," Asaph said (v. 4). "They have cast fire into thy sanctuary, they have defiled by casting down the dwelling place of thy name to the ground" (v. 7).
Yet the psalmist found a place to stand despite the awful reality—providing encouragement that we can do so too. "For God is my King of old," Asaph resolved. "Working salvation in the midst of the earth" (v. 12). This truth enabled Asaph to praise God's mighty power even though His salvation seemed absent in the moment. "Have respect unto the covenant," Asaph prayed. "O let not the oppressed return ashamed: let the poor and needy praise thy name" (vv. 20–21).
When justice and mercy seem absent, God's love and power are in no way diminished. With Asaph, we can confidently say, "But God is my King."
Lord, with the psalmist we pray for the honor of Your Name. Show Yourself strong and compassionate. Rise up and defend Your cause. Amen.
When I read this devotion I thought, what a way to start your day!! But God is my King! No matter what you face today remember these words, But God is my King. No matter the outcome, But God is my King!! When justice and mercy seem absent, But God is my King! Find joy today in what is and don't focus on the what if's.
Have a beautiful and uplifting day in The Lord!
Today's Reading is James 1:2-3
---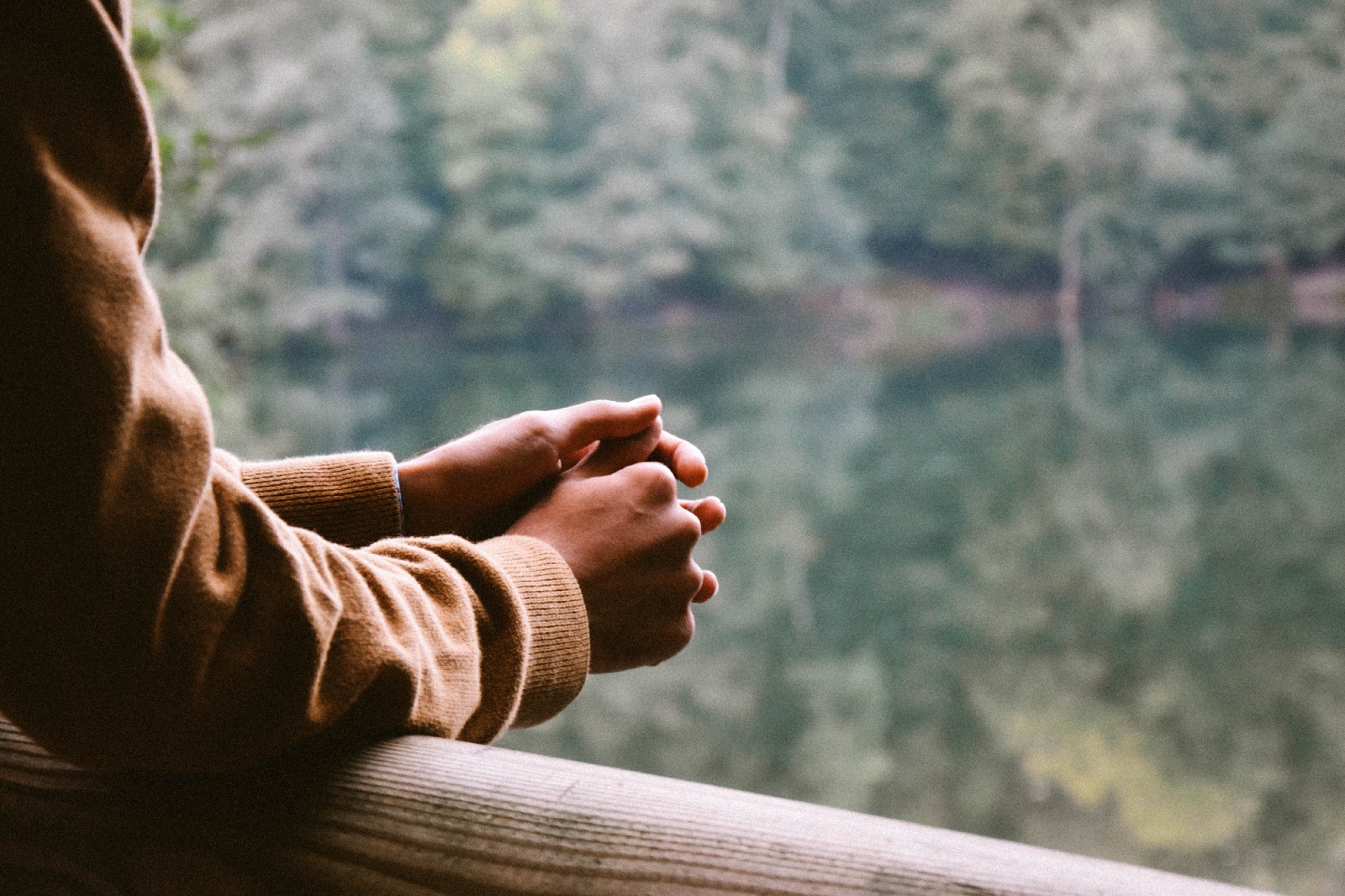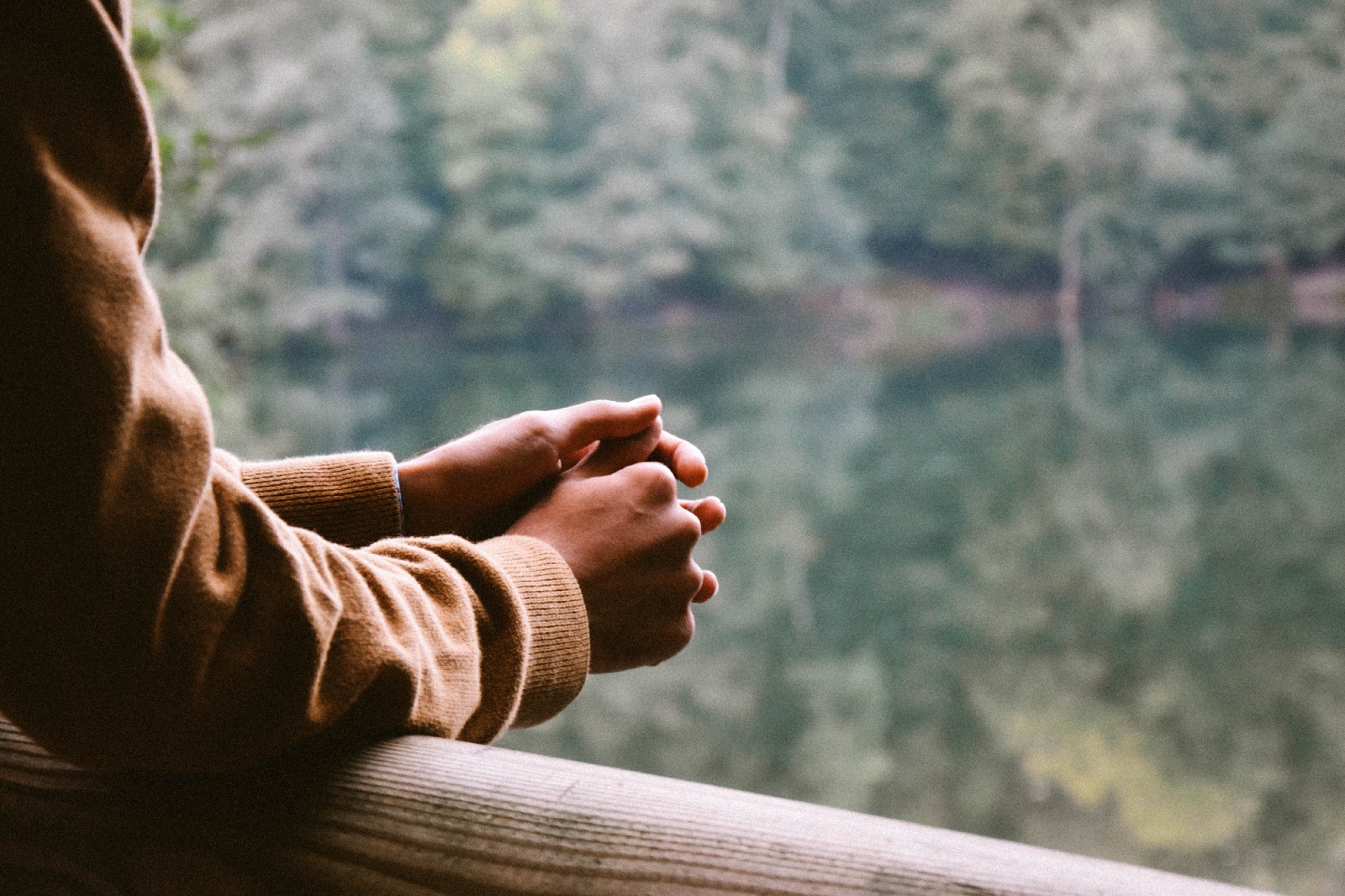 Take us the foxes, the little foxes, that spoil the vines: for our vines have tender grapes. (Song of Solomon 2:15)
While talking on the phone with a friend who lives by the seaside, I expressed delight at hearing seagulls squawking. "Vile creatures," she responded, for to her they're a daily menace. As a Londoner, I feel the same way about foxes. I find them not cute animals but roaming creatures that leave smelly messes in their wake.
Foxes appear in the love poetry of the Song of Solomon, an Old Testament book that reveals the love between a husband and wife and, some commentators believe, between God and His people. The bride warns about little foxes, asking her bridegroom to catch them (2:15). For foxes, hungry for the vineyard's grapes, could tear the tender plants apart. As the bride looks forward to their married life together, she doesn't want vermin disturbing their covenant of love.
How can "foxes" disturb our relationship with God? For me, when I say "yes" to too many requests, I can become overwhelmed and unpleasant. Or when I witness relational conflict, I can be tempted to despair or anger. As I ask the Lord to limit the effect of these "foxes"—those I've let in through an open gate or those that have snuck in—I gain in trust of and love for God as I sense His loving presence and direction.
How about you? How can you seek God's help from anything keeping you from Him?
Lord God, You are powerful and You are good. Please protect my relationship with You, keeping out anything that would take my eyes off You. Amen.
When I read this devotion it blessed me. We all have different "foxes" in our lives and it's up to us to identify what those are that cause us to take our eyes off of God. We need to protect our relationship with God and take this seriously. Today, seek God's help, read your word and you will be able to identify those "foxes". Don't allow them to spoil the beautiful vines in your life any longer. God can guard our relationship with Him.
Have a beautiful and uplifting day in The Lord!
Today's Reading is 1 Peter 2:9
---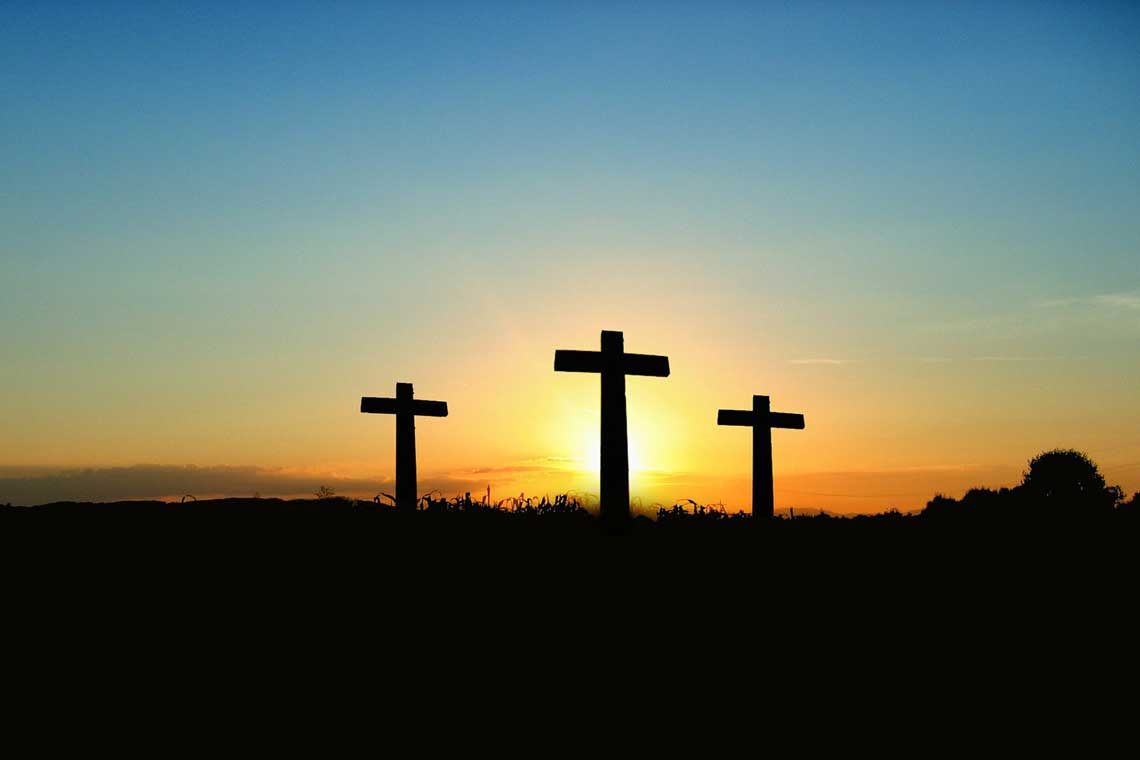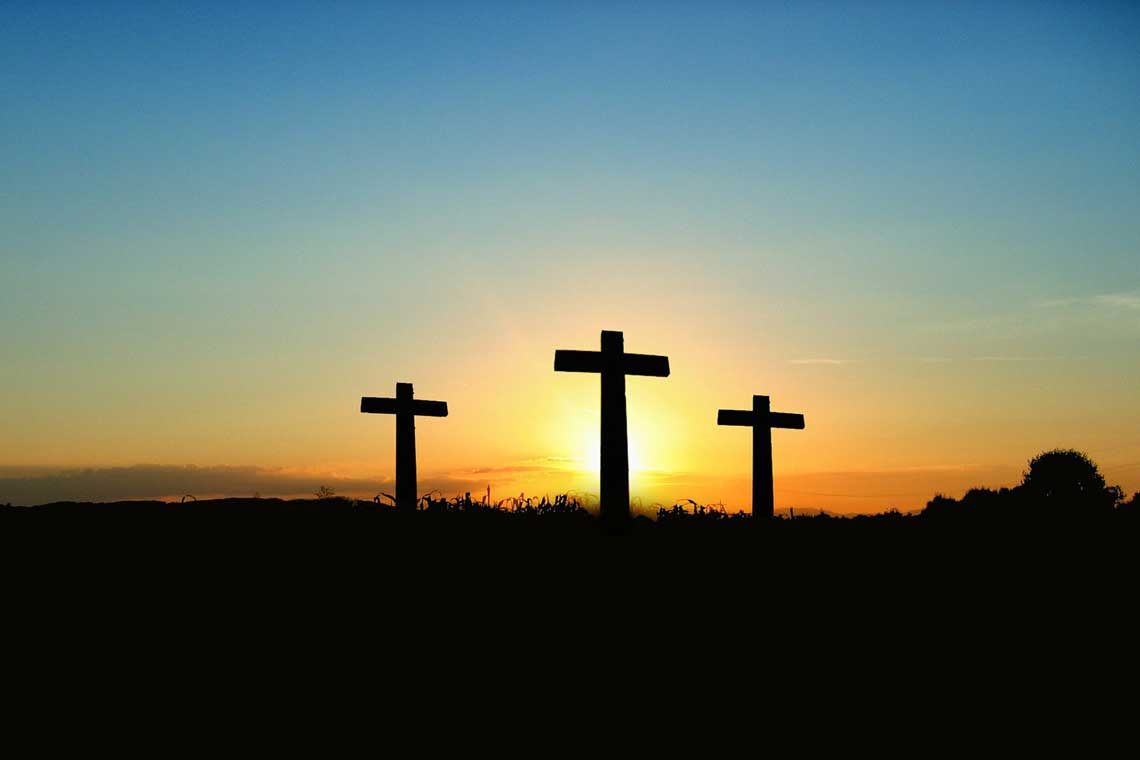 And I saw a strong angel proclaiming with a loud voice, Who is worthy to open the book, and to loose the seals thereof? (Revelation 5:2)
Who is worthy? Who is worthy to do the work of God? Who is worthy to fulfill the plans of God? John tells us in verse 3 that, "no man in heaven, nor in earth, neither under the earth, was able to open the book, neither to look thereon." When I first read that verse I thought, "Where is Jesus? Isn't He worthy?" But I was wrong in comparing Jesus to any other created being. Those who are in heaven, on earth or under the earth are all created by God. No created thing is worthy or equal to God Himself.
Next we find John weeping, filled with sorrow that no one could open the book. Do you frequently find yourself weeping over your own inadequacies as well as over the shortcomings of others? It fills our hearts with grief that we can't do all that needs to be done, be all that we know we have the ability to be, or serve the Lord with limitless devotion. We are limited by physical boundaries: our flesh, our sin and time. So when one of the elders said to John, "Weep not: behold, the Lion of the tribe of Judah, the Root of David, hath prevailed to open the book, and to loose the seven seals thereof" (verse 5), we find such hope and joy that Jesus is not limited. He has overcome, and, through the power of the Holy Spirit, He is helping us to overcome our shortcomings also. Jesus is God and He is worthy to accomplish all the works of God.
We stand before the Lord as a saint only because the blood of Christ covers our sin. The Lord Jesus gives us, unworthy sinful man, the strength to stand before a Holy God. On earth, we too cry with John but one day, we will stop crying. The Lord Jesus will come to our side to say to the Father, "They are worthy—because I died for them."
Oh, trust the Lord today. Allow His power to flow through you. Tell Him you are willing to be that vessel for Him to accomplish all His works.
He is worthy to accomplish all you need, if you are willing to allow Him to work.
When I read this devotion I asked myself that very question, am I willing, and I would challenge you today to stop, take a moment and ask yourself that very question. Allow His power to flow through you and remember one day every knee should bow, of things in heaven, and things in earth, and things under the earth; And that every tongue should confess that Jesus Christ is Lord, to the glory of God the Father (Philippians 2:10-11). When that day comes I want to be on the winning side with The Lion of the tribe of Judah, the Root of David. Remember, you are worthy, He died for you and me. That if thou shalt confess with thy mouth the Lord Jesus, and shalt believe in thine heart that God hath raised him from the dead, thou shalt be saved. For with the heart man believeth unto righteousness; and with the mouth confession is made unto salvation (Romans 10:9-10).
He is Worthy!!
Have a beautiful and uplifting day in The Lord!
Today's Reading is Psalms 42:11
---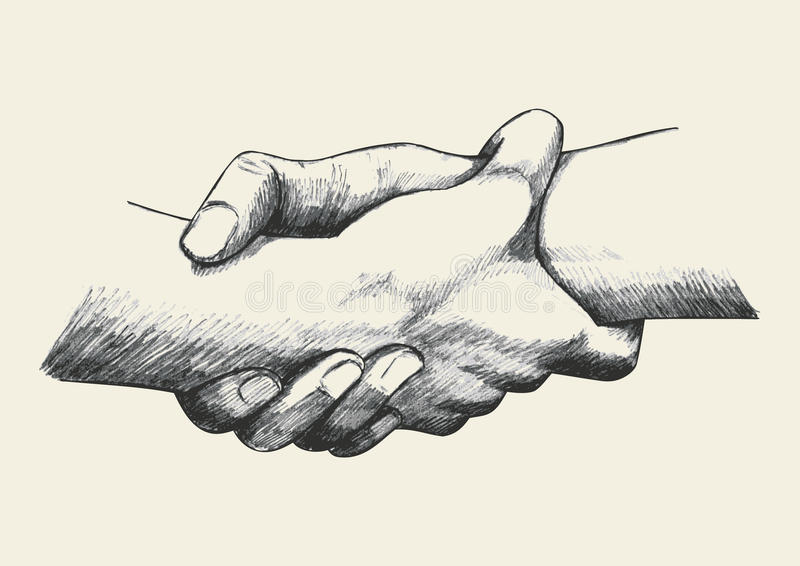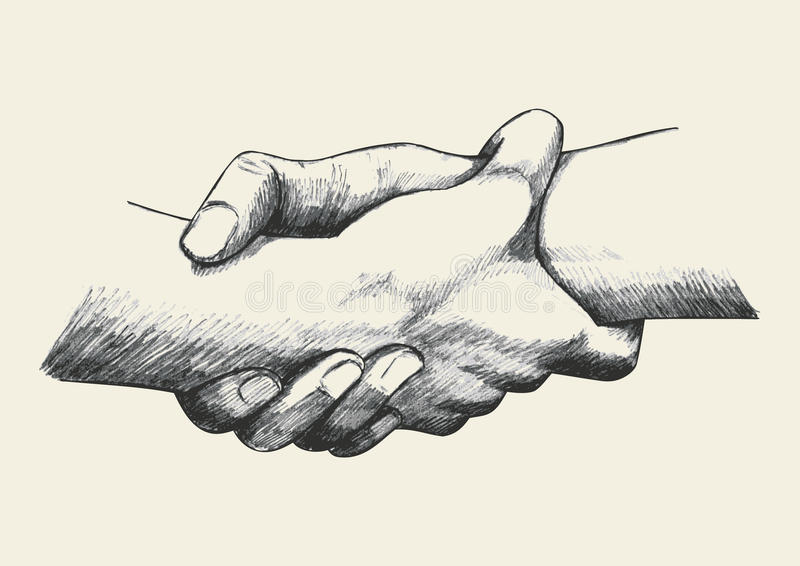 And Joseph brought in Jacob his father, and set him before Pharaoh: and Jacob blessed Pharaoh. And Pharaoh said unto Jacob, How old art thou? And Jacob said unto Pharaoh, The days of the years of my pilgrimage are an hundred and thirty years: few and evil have the days of the years of my life been, and have not attained unto the days of the years of the life of my fathers in the days of their pilgrimage. And Jacob blessed Pharaoh, and went out from before Pharaoh. (Genesis 47:7-10)
Joseph brought his family to Egypt and introduced his father to Pharaoh. Pharaoh is the head guy…he is the President, the Commander in Chief, the main man. In contrast, Jacob is a wanderer, a sojourner, the father of shepherds and a very old man who had to leave his homeland because he and his family would have died of starvation from the famine. But why do the Scriptures say two times: "Jacob blessed Pharaoh?" How does that happen? How does the empty bless the full? How does the lesser bless the greater? How does the poor possess more than the rich? How does the average overrule the superior? The answer—GOD.
God uses the foolish things of the world to confound the wise (1 Corinthians 1:27). God reveals His will and His blessings to the childlike. God empowers everyday people to fulfill abundant promises without money, without power and without titles. The prayers and praises of the saints have higher ratings and rewards than the most powerful, self sufficient persons on earth.
We have our logic all mixed up down here. If we really understood the ways of the Lord, we would not be held down by difficulty nor be lifted up with pride. When we fix our eyes on the things that matter, we understand that Jacob's "evil" years of pilgrimage have an eternal value that weighs more than this nameless Pharaoh who lived a life of luxury on earth.
Do you bless others? You are a child of God, just like Jacob. Jacob blessed Pharaoh because of Jacob's position in the heavenlies. He blessed Pharaoh because Jacob knew what being blessed really meant. Jacob blessed Pharaoh and today, his life still blesses me. Jacob has done more for me than Pharaoh because Jacob's family brought to us the greatest blessing of all…Jesus. When we really know Jesus, we truly understand what it is to be blessed so that we can freely bless others. Ask the Lord to use you to bless someone today.
I love today's devotion. What a reminder, when you feel you have nothing to offer based on materialistic offerings, remember Jacob. As today's devotion says, God empowers everyday people to fulfill abundant promises without money, without power and without titles. Don't look down on your current circumstances but use it as an opportunity to bless someone today in whatever way you can. A kind word, a smile, a helping hand, a listening ear, prayer. Allow God to use you, His ways are endless, we just have to be willing and available.
Have a beautiful and uplifting day in The Lord!
Today's Reading is 1 John 4:18
---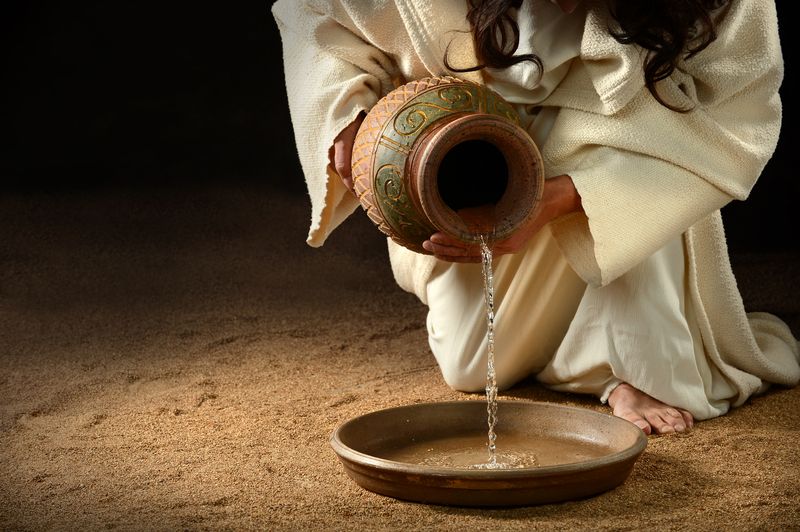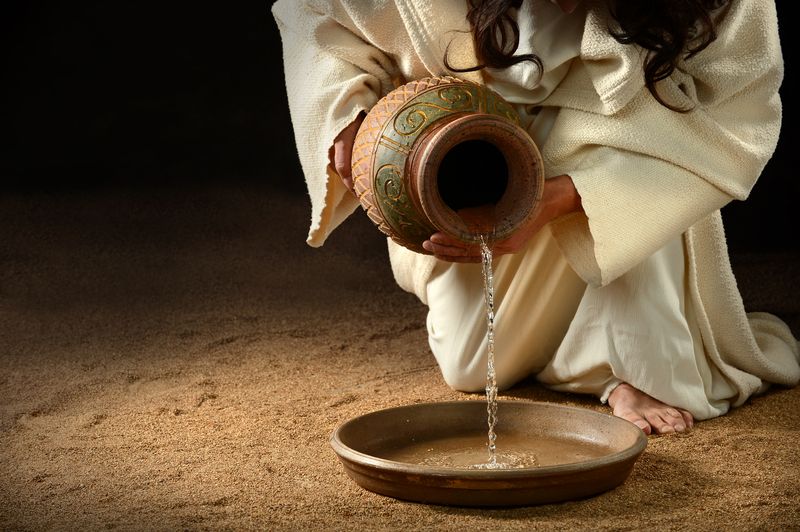 Let this mind be in you, which was also in Christ Jesus. (Philippians 2:5)
Even though confined to his bed, 92-year-old Morrie Boogaart knit hats for the homeless in Michigan. He had reportedly made more than 8,000 hats in fifteen years. Instead of focusing on his health or limitations, Mr. Boogaart looked beyond himself and did what he could to place the needs of others above his own. He declared that his work made him feel good and gave him a purpose. He said, "I'm going to do this until I go home to the Lord"—which happened in February 2018. Though most recipients of his hats won't know his story or how much he sacrificed to create each cap, Morrie's simple act of persevering love is now inspiring people across the world.
We too can look past our struggles, place others before ourselves, and imitate our loving and compassionate Savior, Jesus Christ (Philippians 2:1–5). God in the flesh—the King of Kings—took on the "form of a servant" in genuine humility (vv. 6–7). Giving His life—the ultimate sacrifice—He took our place on the cross (v. 8). Jesus gave everything for us . . . all for the glory of God the Father (vv. 9–11).
As believers in Jesus, it's our privilege to show love and demonstrate concern for others through acts of kindness. Even if we don't think we have much to offer, we can adopt the attitude of servanthood. We can actively seek opportunities to make a difference in people's lives by simply doing what we can.
I pray today, after reading this devotion, you are inspired to have more of a servants heart. We can model Christ's love by doing what we can to serve others. Lord, create in me the heart of a servant, choosing to work for your glory and not my own. Amen.
Have a beautiful and uplifting day in The Lord!
Today's Reading is Romans 12:21
---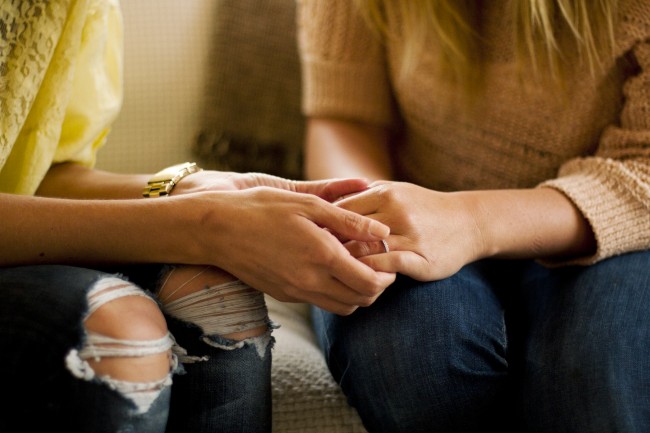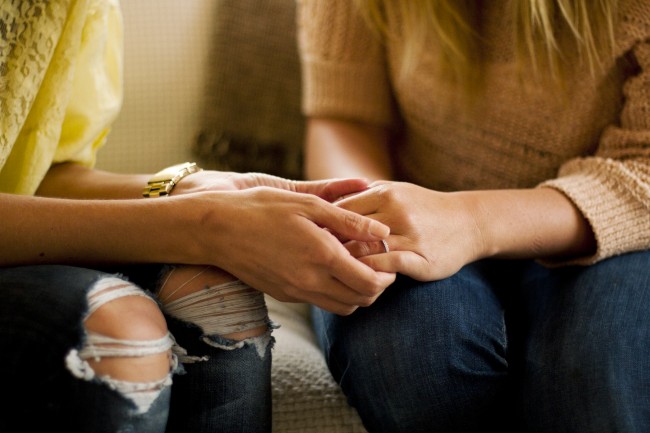 Who delivered us from so great a death, and doth deliver: in whom we trust that he will yet deliver us; Ye also helping together by prayer for us, that for the gift bestowed upon us by the means of many persons thanks may be given by many on our behalf. (2 Corinthians 1:10-11)
A big academic project was weighing on me, and I was fretting over whether I could complete it by the deadline. In the midst of my anxious thoughts, I received three notes of encouragement from friends who were cheering me on. Each one said, "God brought you to mind today when I was praying." I felt humbled and encouraged that these friends would contact me without knowing what I was going through, and I believed God had used them as His messengers of love.
The apostle Paul knew the power of prayer when he wrote to the people in the church of Corinth. He said he trusted that God would continue to deliver them from peril "as ye also helping together by prayer for us" (2 Corinthians 1:10–11). And when God answered their prayers, He would be glorified as the people gave Him thanks for the "answer to the prayers of many" (v. 11).
My friends and Paul's supporters were engaging in the ministry of intercession, which Oswald Chambers calls "a hidden ministry that brings forth fruit through which the Father is glorified." As we focus our minds and hearts on Jesus, we find Him shaping us, including how we pray. He enables us to give the gift of true intercession to friends, family members, and even strangers.
Has God put someone on your heart and mind for whom you can pray?
This devotion blessed me. Today, if God lays someone on your heart and mind, pray for them and if He leads you to reach out and let them know to uplift and encourage them then do so. You never know the positive impact you can make in that persons current situation. Be obedient today. Be His messenger.
Have a beautiful and uplifting day in The Lord!
Today's Reading is 2 Corinthians 5:7
---