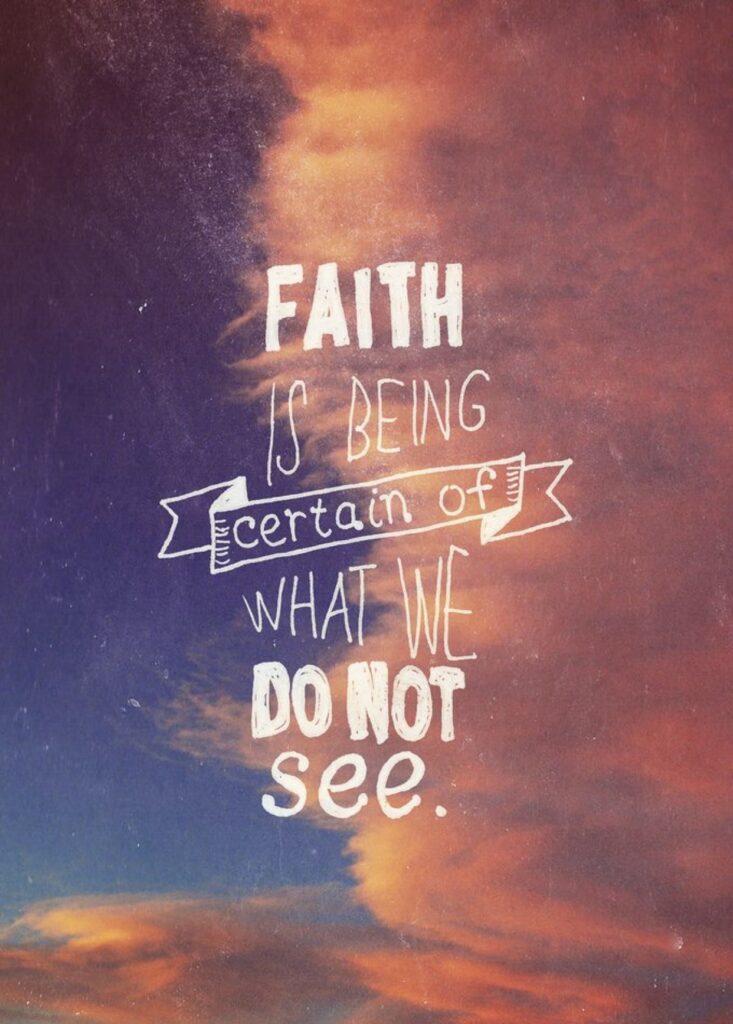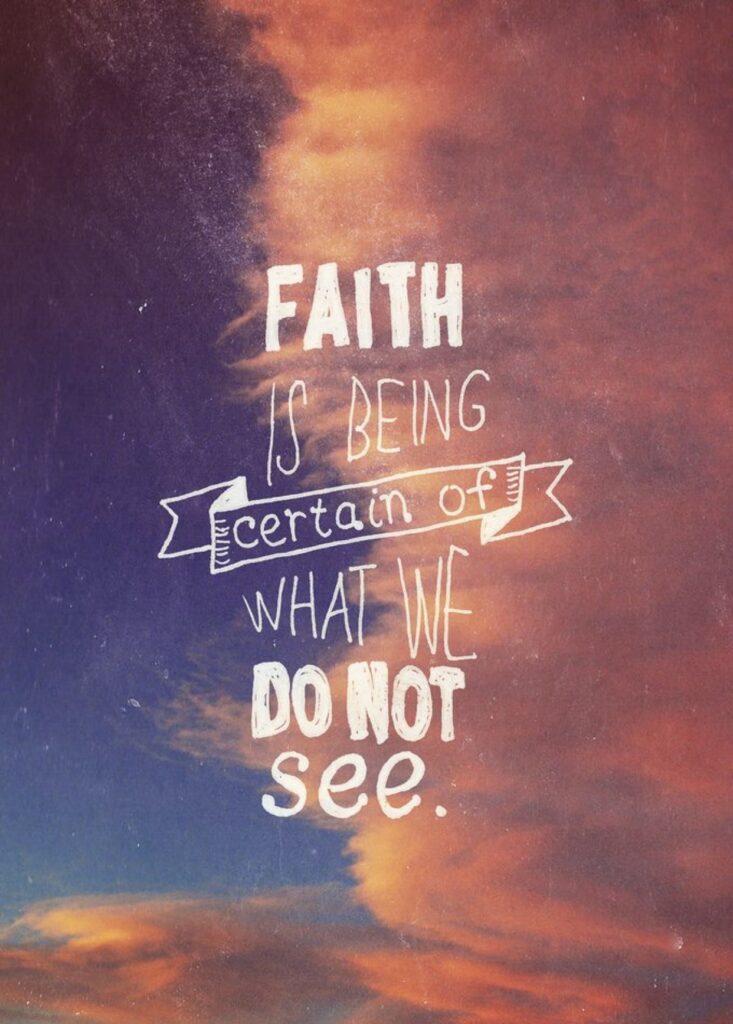 Who being the brightness of his glory, and the express image of his person, and upholding all things by the word of his power, when he had by himself purged our sins, sat down on the right hand of the Majesty on high. (Hebrews 1:3)
The realm of God is beyond our comprehension and right in front of our nose!
We begin our journey by having experiences with God that build our faith, but grow into confidence regardless of what is seen and unseen.

The reality of God does not have to be seen by those who trust Him…faith is so we can know Him more.

It's hard to explain trusting God to others because it is a mix of blind faith and unshakeable experience.

Let what I have seen you do form a deeper faith in me for what I have yet to see!

Now faith is the substance of things hoped for, the evidence of things not seen. (Hebrews 11:1)
What I loved about this devotion is the truth behind it.

Faith is to believe what we do not see and the reward of this faith is to see what we believe. Faith never knows exactly where it is being led, but it loves and knows the One who is leading.

Have a beautiful and uplifting day in The Lord!
---