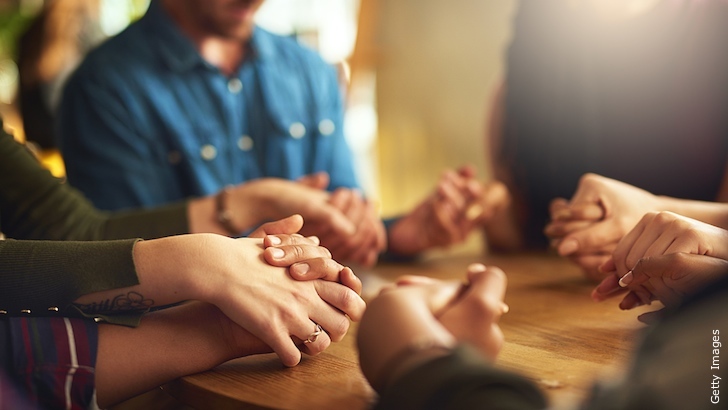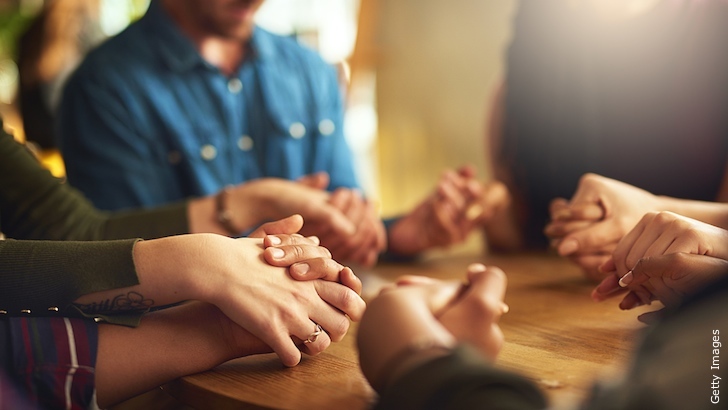 God be merciful to me a sinner. (Luke 18:13)
When I complained that a friend's choices were leading her deeper into sin and how her actions affected me, the woman I prayed with weekly placed her hand over mine. "Let's pray for all of us."
I frowned. "All of us?"
"Yes," she said. "Aren't you the one who always says Jesus sets our standard of holiness, so we shouldn't compare our sins to the sins of others?"
"That truth hurts a little," I said, "but you're right. My judgmental attitude and spiritual pride are no better or worse than her sins."
"And by talking about your friend, we're gossiping. So—"
"We're sinning." I lowered my head. "Please, pray for us."
In Luke 18, Jesus shared a parable about two men approaching the temple to pray in very different ways (vv. 9–14). Like the Pharisee, we can become trapped in a circle of comparing ourselves to other people. We can boast about ourselves (vv. 11–12) and live as though we have the right to judge and the responsibility or the power to change others.
But when we look to Jesus as our example of holy living and encounter His goodness firsthand, like the tax collector, our desperate need for God's grace is magnified (v. 13). As we experience the Lord's loving compassion and forgiveness personally, we'll be forever changed and empowered to expect and extend mercy, not condemnation, to others.
Lord, please keep us from falling into the trap of comparing ourselves to others. Mold us and make us more like You. Amen.
When we realize the depth of our need for mercy, we can more readily offer mercy to others.
Another devotion that hit so close to home. I was just having this exact conversation with my husband yesterday. I myself struggle with allowing social media and my opinion of the "sins" and "lies" of others to effect my thoughts and in return I allow bitterness and frustration to take root in my heart and mind and my husband asked me one simple question, what does it profit your soul? I had to pause for a moment, I wrestled with the honest truth to that simple question and I in return responded, nothing, it profits me nothing. It allows the enemy an avenue to use me to gossip, weather I'm "gossiping" to someone else or it's just in my head, it's still a thought and gossip should have no place in my life. Just as the devotion stated today, when I give place to that, I am sinning. Empower me today, Lord, to expect and extent mercy, not condemnation, to others. It's your place to judge and my place to love. Finally, in finishing this, my husband reminded me of a scripture yesterday that came resounding back to me once I read this today and I want to leave you with this scripture to ponder. For what shall it profit a man, if he shall gain the whole world, and lose his own soul? (Mark 8:36)
Have a wonderful day in The Lord!
Today's Reading is Luke 18:9-14
---