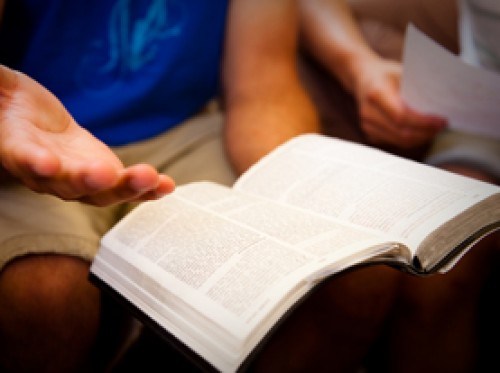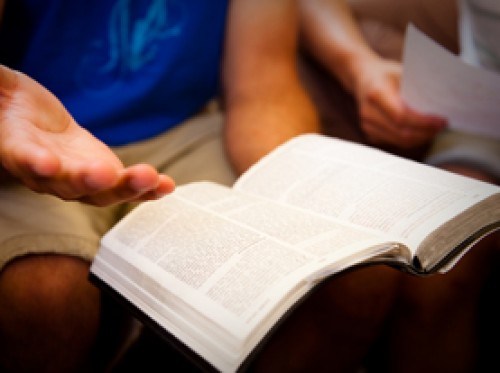 And Elijah came unto all the people, and said, How long halt ye between two opinions? if the Lord be God, follow him: but if Baal, then follow him. And the people answered him not a word. (1 Kings 18:21)
Do you ever find yourself faltering between two opinions? Have you ever felt torn between decisions and not sure of what to do? Maybe we get torn sometimes because we are focusing more on the what, than on the Who. Whether we want to admit it, everything comes down to a choice. We must choose between who, what and how almost everyday of our lives. The Bible makes it clear that we are to choose whom we will follow. There really is no middle road.
The problem lies in the fact that we do not like to think of ourselves as choosing to follow a false god, like Baal. But when we turn from following the Lord, we are turning to follow something else. We get caught up in life's activities and look for God only when we need Him. Did we just choose those activities over the Lord? Probably so. How do we make sure that we choose God first in everything?
We must make the Lord our priority everyday. We must start our day with Him, praying about our schedules, asking for His guidance, reading His word for instruction, and worshiping Him with grateful hearts. We must learn to practice these things every day.
If we put these actions into practice, then we will find ourselves following God, without faltering. God knows our hearts and He wants us to want Him more than anything else. He wants us to stop choosing the what in our lives and start choosing the Who, Jesus Christ. Start your day with the Lord and ask Him to guide you. Beware of choosing to serve the false gods of this world. The Lord will help you if you just ask Him.
I love today's devotion! He wants us to want Him and yet as powerful and all knowing as He is, He's a perfect gentleman and won't force us to want Him. What an incredible God we serve. Today, let's do as today's devotion says and stop choosing the what in our lives and start choosing the Who, Jesus Christ. It's truly that simple. Who will you choose to serve this day?
Have a beautiful day in The Lord!
Today's Reading is 1 Timothy 6:12
---