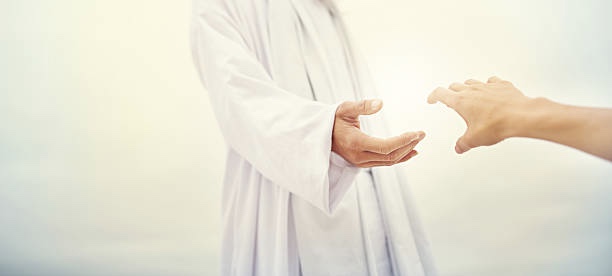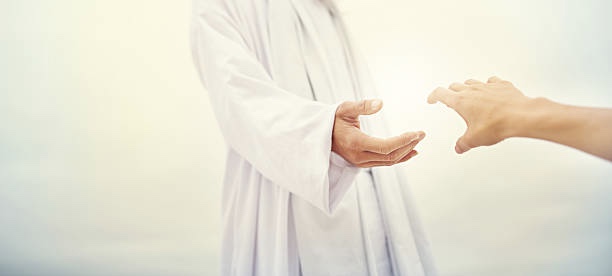 Have not I commanded thee? Be strong and of a good courage; be not afraid, neither be thou dismayed: for the Lord thy God is with thee whithersoever thou goest. (Joshua 1:9)
How comforting it is to know that wherever we go, God is there with us. Sometimes we find ourselves in situations and wonder if God is paying attention. We may feel so alone and even depressed. We can't feel God's presence, and we need His guidance and help.
Sometimes friends, spouses, and parents don't really understand what we are going through. But God does and He cares. God told Joshua to be strong and to have courage. Then He told him a wonderful truth: "The Lord your God will be with you wherever you go." Yes, that's right… wherever! We don't have to feel all alone. God is with us. He is working out the problems, and we don't even realize it.
But now thus saith the Lord that created thee … and he that formed thee … Fear not: for I have redeemed thee, I have called thee by thy name; thou art mine.
When thou passest through the waters, I will be with thee; and through the rivers, they shall not overflow thee: when thou walkest through the fire, thou shalt not be burned; neither shall the flame kindle upon thee.
For I am the Lord thy God, the Holy One of Israel, thy Saviour: I gave Egypt for thy ransom, Ethiopia and Seba for thee. Yea, before the day was I am he; and there is none that can deliver out of my hand: I will work, and who shall let it? (Isaiah 43:1-3, 13)
God is with us, leading us, guiding us, loving us, providing for us — all with His unlimited resources. What do we need? Do we need strength, peace, love, joy, or hope? He has it all. He is longing to pour out His favor and blessing upon us. We need to be open to Him and to trust Him. We need, by faith, to receive what He has for us. It is essential we realize how much He loves us and that He has a good purpose and plan for us.
For this cause I bow my knees unto the Father of our Lord Jesus Christ,
Of whom the whole family in heaven and earth is named,
That he would grant you, according to the riches of his glory, to be strengthened with might by his Spirit in the inner man. (Ephesians 3:14-16)
This Scripture is awesome. There is nothing that God doesn't know and can't do for us. He walks with us every moment of every day. We need to speak these Scriptures to our hearts. The devil can't stand it when we, in confidence, speak God's Word. It builds faith in us and gives us the strength to stand.
O lord, thou hast searched me, and known me.
Thou knowest my downsitting and mine uprising, thou understandest my thought afar off.
Thou compassest my path and my lying down, and art acquainted with all my ways.
For there is not a word in my tongue, but, lo, O Lord, thou knowest it altogether.
Thou hast beset me behind and before, and laid thine hand upon me.
Such knowledge is too wonderful for me; it is high, I cannot attain unto it. (Psalm 139:1-6)
Like David let us declare:
Shew me thy ways, O Lord; teach me thy paths.
Lead me in thy truth, and teach me: for thou art the God of my salvation; on thee do I wait all the day. (Psalm 25:4-5)
You can trust God. No matter what is going on in your life, He is there! God goes where you go.
Cast not away therefore your confidence, which hath great recompence of reward.
For ye have need of patience, that, after ye have done the will of God, ye might receive the promise. (Hebrews 10:35-36)
When I read today's devotion I was encouraged by all the scripture. Whenever you are feeling down and overwhelmed by life just remember God's word and don't ever forget God goes where you go.
Have a beautiful and uplifting day in The Lord!
Today's Reading is 2 Corinthians 7:1
---