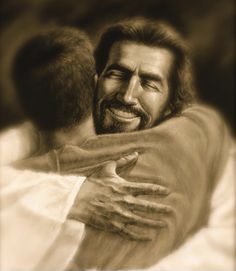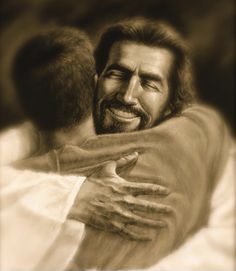 Seeing then that we have a great high priest, that is passed into the heavens, Jesus the Son of God, let us hold fast our profession. (Hebrews 4:14)
Jesus is sympathetic. He was made flesh to walk the earth and to "walk in our shoes".
Jesus knew loneliness, betrayal, fear and anger.
He experienced what we experience and looked to The Father when he needed strength or comfort.
Jesus came to die for you, He came to release His Holy Spirit to you and He is our friend and redeemer!
* Jesus is not the judge, He was the sacrifice.
* He is not the critical parent, he is the brother you never had.
Jesus, Thank you for your friendship, your compassion over me and your desire to "do" life with me. Let me delight in you as you have chosen and delighted in me!
For both he that sanctifieth and they who are sanctified are all of one: for which cause he is not ashamed to call them brethren. (
Hebrews 2:11)
When I read today's devotion it blessed me. He desires to "do" life with you. He chose you, He delights in you. He is a friend that sticks closer than a brother. What a friend we have in Jesus. Remember today, your strength lies in your intimacy with God and His son.
Have a beautiful and uplifting day in The Lord!
---