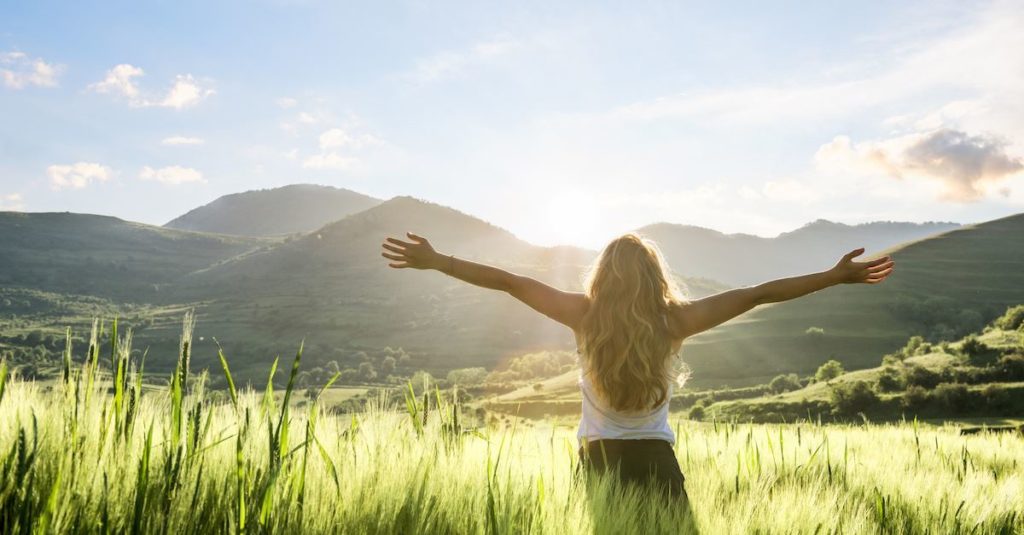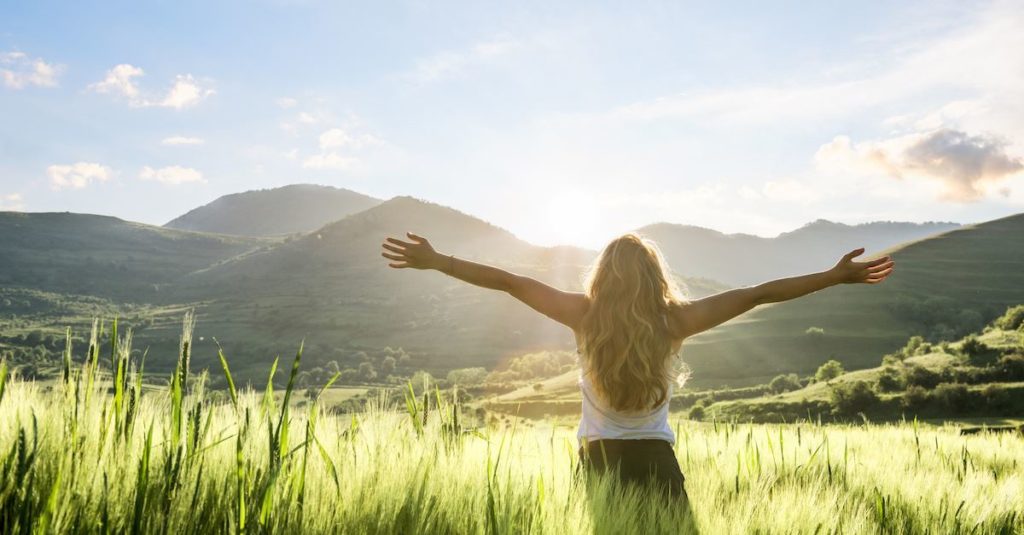 I will lift up mine eyes unto the hills, from whence cometh my help.
My help cometh from the Lord, which made heaven and earth. (Psalm 121:1-2)

There's so much in this life we can start to feel anxious about, even when we know God's truth and believe that He's in control. It can still be a daily battle in our hearts, in our minds.
When we just keep looking all around us, we can easily get defeated. Drained. Impatient. Cynical.
We may find ourselves wrestling with worry. Fear might creep in. We lose our focus because we're so distracted on all the things that can never really give us strength and hope anyway.
People won't ever be the answer for our every need. Money, possessions, or success can't ever satisfy the void deep inside that only God can fill. This world will never be free of all conflict. The government won't ever fix all of our problems. It can't. Because no matter who is President, no matter what we face in this life, God's still on the throne.
"My help cometh from the Lord, which made heaven and earth." v. 2 He's All-powerful. God is a mountain mover and Creator of heaven and earth. He's with us, always. He breathes help and strength into our souls, into our day.
"He will not suffer thy foot to be moved: he that keepeth thee will not slumber." v. 3 He won't allow us to fall. We may find ourselves on slippery slopes, or the path we're walking seems to be full of potholes and obstacles. But the God who knows all, knows our way. And even when we stumble, as our eyes are fixed on Him, He will keep our footsteps firm. For He watches over us and never sleeps or slumbers.
"The Lord is thy keeper: the Lord is thy shade upon thy right hand." v. 5 He keeps us, safe, in His care. He protects us like the shade protects from the heat of the day. Why the "right hand?" Because it is known as the hand that works, so we can be assured that whatever He's given us to do in this life, His covering of protection rests over all of our work and efforts.
"The Lord shall preserve thee from all evil: he shall preserve thy soul." v. 7 He protects us from "all evil," not some, but "all." It does not have the final say over our lives. Fear of death, disease, and hardship has lost its sting, for our lives are hidden with Christ in God. No matter who or what we're rubbing shoulders with each day, God's power is greater than whatever darkness we might face. For He is the soul-keeper and He holds all of our tomorrows.
"The Lord shall preserve thy going out and thy coming in from this time forth, and even for evermore." v. 8 He watches over us, constantly, His eyes are towards us. He cannot look away from those He loves. He watches our coming and our going, and all in between. He watches over our family and children, even when we cannot see. We do not have to worry, for He strongly supports those whose hearts are His.
It often comes down to a choice. Let's choose, no matter what swirls around us, to set our eyes on God. For if He made all of heaven and earth, surely He has a Sovereign, incredible plan, for you and for me. He knows our way in this journey of life, and He's a "with us" God. Keep remembering today: Look up. He alone is where our hope is found!
Wow! This devotion blessed me today. I pray it blesses you in some way as well. We all struggle with worry, fear and focus but He is able, He is as today's devotion says, a "with us" God in this journey of life. I pray you are encouraged today to look up! Choose today to set your eyes on God! Amen and Amen! Look Up!
Have a beautiful and uplifting day in The Lord!
Today's Reading is 2 Peter 3:9
---