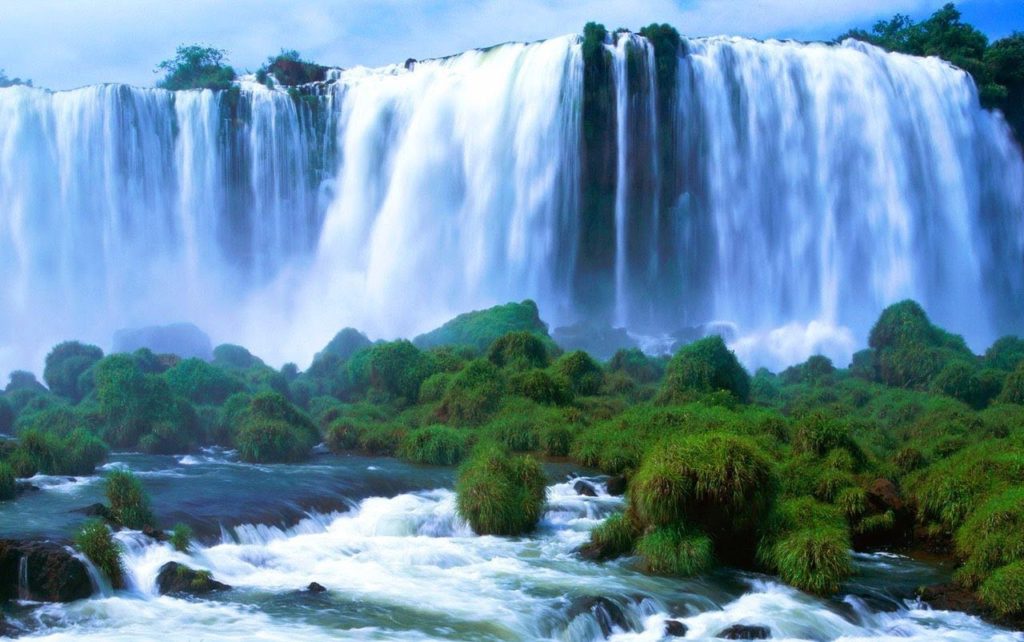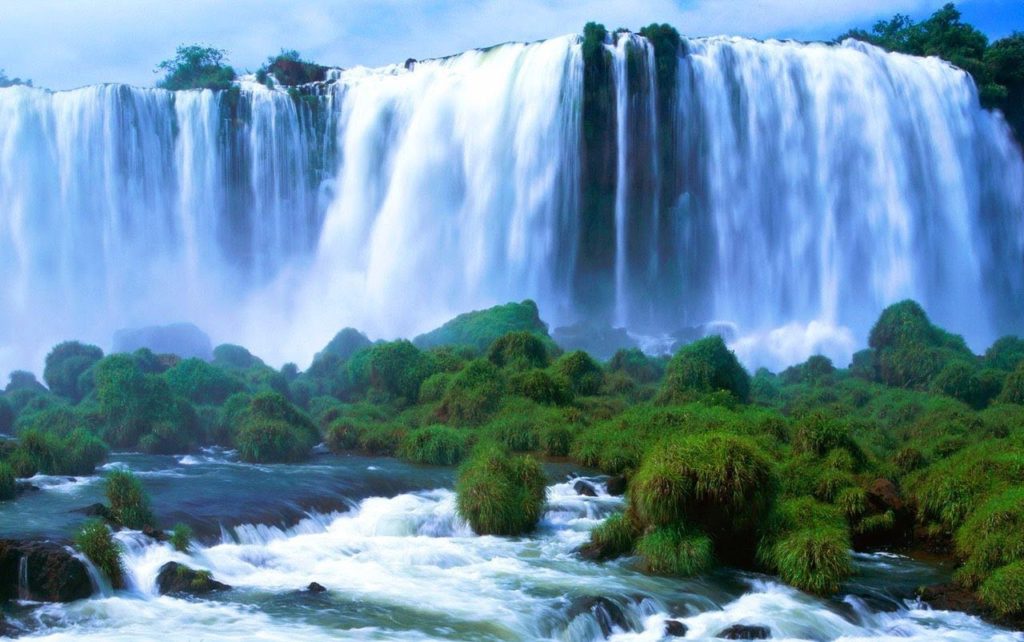 The Lord reigneth, he is clothed with majesty; the Lord is clothed with strength . . . (Psalm 93:1)
Iguazu Falls, on the border of Brazil and Argentina, is a spectacular waterfall system of 275 falls along 2.7 km (1.67 miles) of the Iguazu River. Etched on a wall on the Brazilian side of the Falls are the words of Psalm 93:4, "Mightier than the thunders of many waters, mightier than the waves of the sea, the Lordon high is mighty!" (rsv). Below it are these words, "God is always greater than all of our troubles."
The writer of Psalm 93, who penned its words during the time that kings reigned, knew that God is the ultimate King over all. "The Lord reigneth," he wrote. "Thy throne is established of old: thou art from everlasting" (vv. 1–2). No matter how high the floods or waves, the Lord remains greater than them all.
The roar of a waterfall is truly majestic, but it is quite a different matter to be in the water hurtling toward the falls. That may be the situation you are in today. Physical, financial, or relational problems loom ever larger and you feel like you are about to go over the falls. In such situations, the Christian has Someone to turn to. He is the Lord, "that is able to do exceeding abundantly above all that we ask or think, according to the power that worketh in us" (Eph. 3:20) for He is greater than all our troubles.
Lord, I know that You are powerful and greater than any trouble that might come my way. I trust You to carry me through. Amen.
When I read this devotion I was so blessed by it and at the very end it said this, Never measure God's unlimited power by your limited expectations. The entire devotion is beautiful but that one sentence jumped off the page at me, it's my motto, I'm going to write it down and remind myself of it each and every day. I pray it blesses you today and that you can take such truth and hold tight to it, for He is indeed far greater than all our troubles! Amen! Encourage someone today, you never know what they may be going through, they may be feeling as if they are in the water hurtling toward the falls and they may need to be reminded of this.
Have a wonderful day in The Lord!
Today's Reading is Psalm 93
---