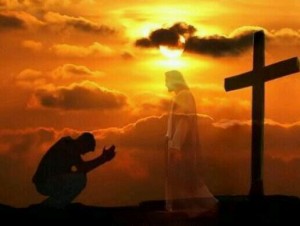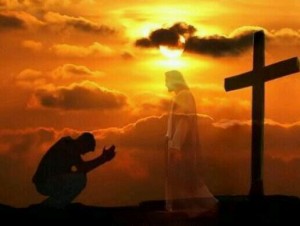 Let your conversation be without covetousness; and be content with such things as ye have: for he hath said, I will never leave thee, nor forsake thee. (Hebrews 13:5)
We look to God in times of trouble and heartache, and for some of us that's about it. The problem is that we have too many little "g" gods. These little gods are idols that we worship and sacrifice to everyday. We do so with our time, effort, and money. These gods, i.e. status, luxury, money, things, serve a very temporary service. They save us from whatever we dread at the moment. If we dread being poor and not having things, we worship the god of money to save us; if we dread being "less important" than someone at our high school reunion, the altar of status is right around the corner.
These idols promise the power of salvation, but never deliver. They are powerless, mouthless and earless (Isaiah 40:12-20). However, the good news is that there is a living God who will never forsake us and does have the power to save eternally. Working hard is not bad, wealth is not bad, but worshipping, or devoting, ourselves to those idols is.
Worship Jesus today, the only God who can save forever, and not just today.
When I recently read this I felt it was short but powerful. Filled with so much truth. Let's do a self check today and find out what little "g" is consuming our day, our mind or our thoughts. Let's choose today to put our faith and trust in The One who forever saves and not just today. He is faithful, trust Him above all things. Everything and everyone will disappoint you in this life but He will never fail you, never disappoint you. Beloved, I wish above all things that thou mayest prosper and be in health, even as thy soul prospereth (3 John 1:2).
Have a wonderful day in The Lord!
Today's Reading is Isaiah 40:12-20
---