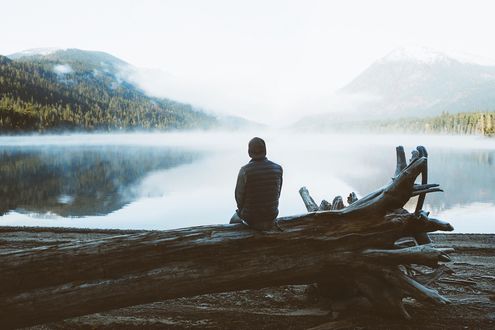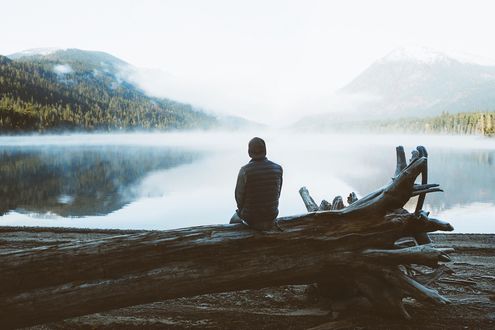 And the Lord looked upon him, and said, Go in this thy might . . . . Surely I will be with thee . . . (Judges 6:14,16)
What would you do if the Lord showed up in the middle of your workday with a message? This happened to Gideon, one of the ancient Israelites. "And the angel of the Lord appeared unto him, and said unto him, The Lord is with thee, thou mighty man of valour. And Gideon said unto him, Oh my Lord, if the Lord be with us, why then is all this befallen us? and where be all his miracles which our fathers told us of, saying, Did not the Lord bring us up from Egypt? but now the Lord hath forsaken us, and delivered us into the hands of the Midianites" (Judg. 6:12–13). Gideon wanted to know why it seemed as if God had abandoned His people.
God didn't answer that question. After Gideon had endured seven years of enemy attacks, starvation, and hiding in caves, God didn't explain why He never intervened. God could have revealed Israel's past sin as the reason, but instead He gave Gideon hope for the future. God said, "And the Lord looked upon him, and said, Go in this thy might . . . . Surely I will be with thee, and thou shalt smite the Midianites as one man" (vv.14, 16).
Do you ever wonder why God has allowed suffering in your life? Instead of answering that specific question, God may satisfy you with His nearness today and remind you that you can rely on His strength when you feel weak. When Gideon finally believed that God was with him and would help him, he built an altar and called it "Jehovahshalom (The Lord Is Peace)" (v. 24).
There is peace in knowing that whatever we do and wherever we go, we go with God who promised never to leave or forsake His followers. Amen.
What could be better than getting answers to our why questions? Trusting a good and powerful God.
When I read this I knew without a doubt it needed to be shared. What profound truth, we are so quick to focus on the why when all we need to do it trust God, He is good, He is powerful.
Have a wonderful day in The Lord!
Today's Reading is Judges 6:11-16,24
---