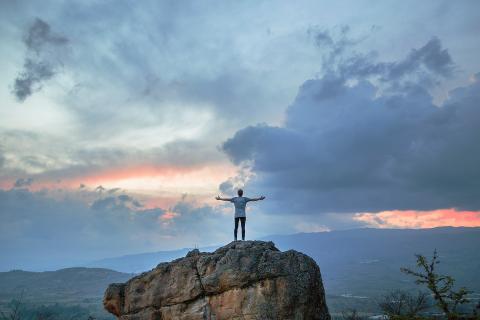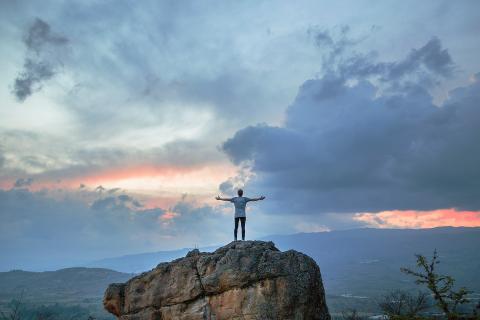 I will bless the Lord at all times: his praise shall continually be in my mouth. (Psalm 34:1)
I sat in disbelief as I read the message. Hundreds of miles away, my mom was nearing the end of her battle with cancer. Just two weeks earlier she had been strong and hopeful. My emotions spilled over — anger that I couldn't be near her, sorrow for what would never be, and panic as I searched for something, anything, that would make her better. As I prayed, my heart cried out, "Lord! I don't know what to do!" We all will face circumstances outside our control, but Paul and Silas showed us a way forward. Chained in the darkness of prison, their bodies wracked with pain from the beatings, they faced circumstances beyond their control. Yet, they prayed and sang hymns to God, and their fellow prisoners listened. God heard their prayers, and in response to their faith freed them from physical prison. God then freed the jailer and his family from spiritual prison. In my moments of desperate sadness that day, I chose to praise God, trading anger for thankfulness for God's presence. Sorrow over what is lost has been replaced with praise for what I had and for the promise of eternity. Panic moved out and peace moved in. When we don't know what to do, we can do what we know how to do: offer praise and trust God to free us from the worries that hold us captive.
Dear God, help us to keep your praise continually on our lips and in our hearts. Amen.
What a beautiful devotion. I pray, despite what your going through, this blesses and encourages you today. Replace your sorrows with praise.
Have a beautiful and uplifting day in The Lord!
Today's Reading is Isaiah 25:1
---