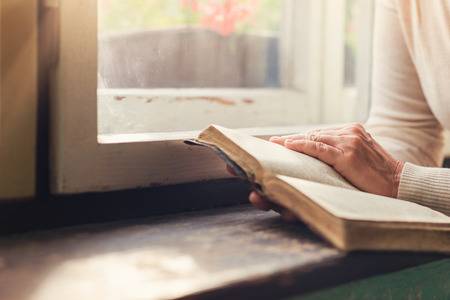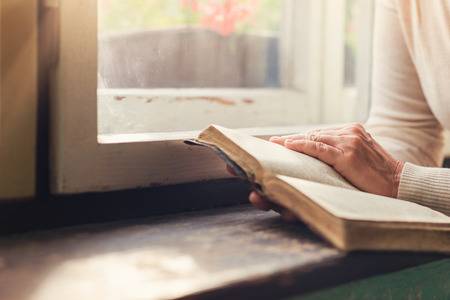 I am the vine, ye are the branches: He that abideth in me, and I in him, the same bringeth forth much fruit: for without me ye can do nothing. (John 15:5)
Laura's mom was battling cancer. One morning Laura prayed for her with a friend. Her friend, who had been disabled for years by cerebral palsy, prayed: "Lord, you do everything for me. Please do everything for Laura's mother."
Laura was deeply moved by her friend's "declaration of dependence" on God. Reflecting on the moment, she said, "How often do I acknowledge my need for God in everything? It's something I should do every day!"
During His days on earth Jesus demonstrated continual dependence on His heavenly Father. One might think that because Jesus is God in a human body, He would have the best of all reasons to be self-sufficient. But when the religious authorities asked Him to give a reason for "working" on a legally ordained day of rest because He healed someone on the Sabbath, He responded, "Verily, I say unto you, The Son can do nothing of himself, but what he seeth the Father do: for what things soever he doeth, these also doeth the Son likewise" (John 5:19). Jesus declared His dependence as well!
Jesus's reliance on the Father sets the ultimate example of what it means to live in relationship with God. Every moment we draw breath is a gift from God, and He wants our lives to be filled with His strength. When we live to love and serve Him through our moment-by-moment prayer and reliance on His Word, we are declaring our dependence on Him.
I need You for everything, Lord! Help me to live to serve You. I praise You for being my Savior and my strength!
So often in the world we live in we are constantly seeking independence. We don't want to be dependent on anyone but when I read this devotion it was a great reminder that we must be dependent on God for everything. Only when there's complete dependence on Christ, will you walk the path of freedom. I don't want independence from God. Prayerlessness is our declaration of independence from God. My Savior, walk in front of me and beside me every day, today I declare my dependence on You. He is my refuge and strength, a very present help, always.
Have a beautiful day in The Lord!
Today's Reading is Psalm 46:1
---