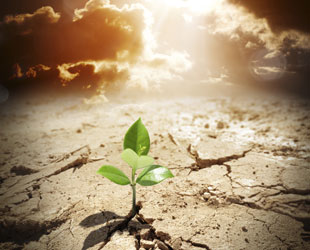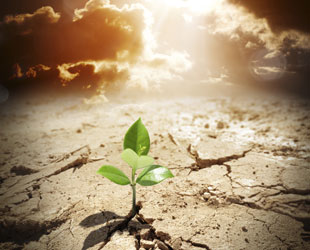 Now the God of hope fill you with all joy and peace in believing, that ye may abound in hope, through the power of the Holy Ghost. (Romans 15:13)
One definition for hope is: To look forward to with confidence or expectation. We must bring the Word of God with all its hope to someone who does not know it is real. When we bring hope, we bring life. It is life changing to finally believe again. It is more than just asking God for something we so badly need; we must expect our miracle. Somewhere in the midst of asking, believing, and expecting God to answer, we will find what we are looking for.
I have felt for a long time that the biggest problem we have in the world today is there are so many people who have lost hope. There seems to be so many hurts, problems, sicknesses, troubles, financial woes, family problems, world issues, political concerns, etc. It seems the world has no hope.
Apart from God, it is an awful, hopeless place. But with God's help, we can make it. I want you to know that whatever situation you find yourself in at this moment, there is hope. You may not be able to see or feel the hope, but it is there for you. How do we find the hope? There is only one place where hope can be found, and that is in Jesus Christ.
Trust God. He wants you to trust Him. You need to agree with God about your situation. What does God say about who you are and what His will is for your life? Don't go by your feelings. Instead we should remind ourselves that God only has plans for us that are good. Jeremiah helps us remember what God has to say about us. "For I know the thoughts that I think toward you, saith the Lord, thoughts of peace, and not of evil, to give you an expected end" (Jeremiah 29:11).
We do not need to be disappointed and feel alone. We can have hope! God's love in our hearts will ignite the flames of hope we have buried deep inside our hearts. God's Word can encourage us as we read it with great anticipation and faith.
I don't want this to be just another Devotion. I want it to bring life to you. Pray out loud the words of hope into your life and your situations. I have hope! My hope is in the Lord! I will be strong and wait on the Lord. I trust God with my life and the life of my family. Speak these words every day. Hope Is Real. It comes from God! He has placed it in your heart. Speak it out and watch what God will do for you. Amen!
As I prepared to post a devotion one word kept coming to my mind this morning, Hope! I feel someone needs a little hope today. When I read this devotion I felt someone needed to read it and my prayer is it touches someone in a way nobody could ever know but God. Hope in God! He will never fail you.
Have a wonderful day in The Lord!
Today's Reading is Psalm 31:24, Psalms 119:74, Isaiah 40:31, Romans 8:24, Romans 12:12
---