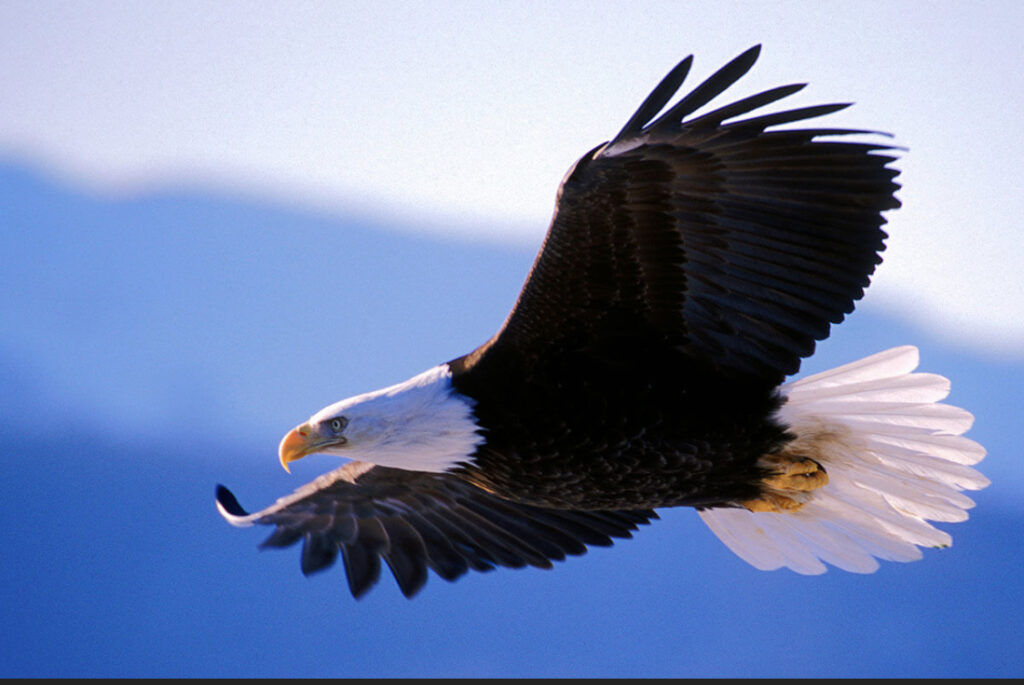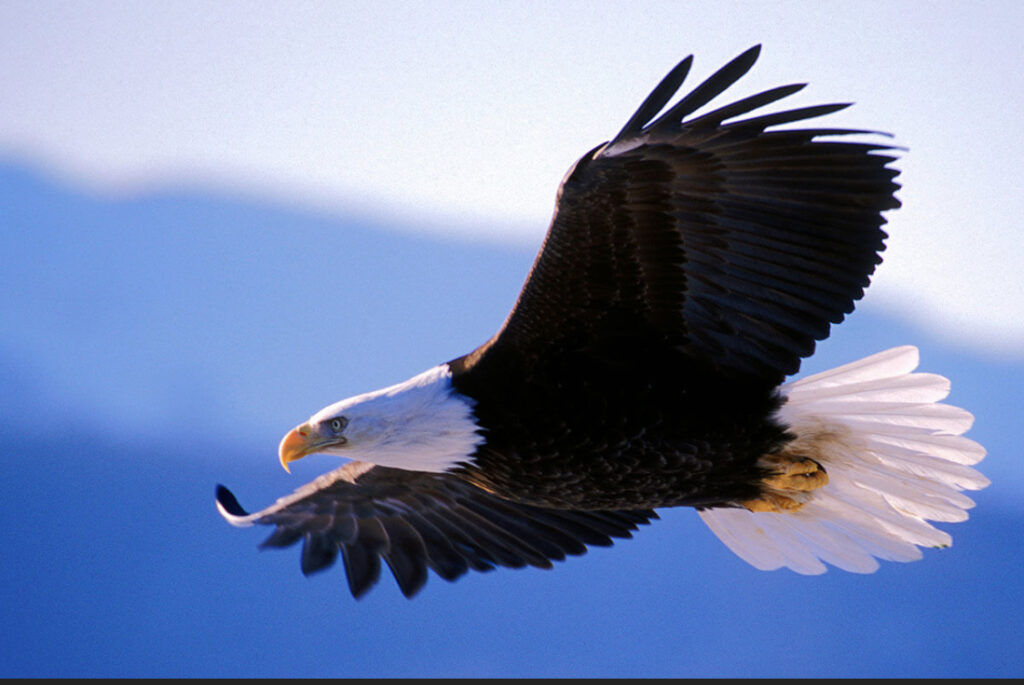 Who satisfieth thy mouth with good things; so that thy youth is renewed like the eagle's.
(Psalm 103:5)
Did you know an eagle molts its feathers about once a year? While old ones fall away, new ones grow back as a replacement. Interestingly enough, this process is not all at once.
The eagle molts his feathers slowly and gradually, allowing him to fly unhindered.
In a way, this is the same for us and God. When we follow and stand on His word, He promises to renew us daily with His overflowing abundance of joy, peace and strength.
The second we became born again, our old self was "molted" or stripped away. We instantly became new creations through Christ, robed in the light of His righteousness and glory.
Like the eagle renewing his feathers, the Lord promises to renew your youth by His grace. You now have His nature and He satisfies you with the goodness and glory of who He is.

No matter how many obstacles you have faced or how weary and worn you feel, it is never too late to take flight like the eagle.
Even in the midst of trials, you can still soar above and beyond… allowing God's grace to transform you from the inside out and renew your soul.
I pray after reading this devotion you are encouraged to fly like the eagle, above and beyond, unhindered. Allow God's grace to transform and renew your soul.
Have a beautiful and uplifting day in The Lord!
---