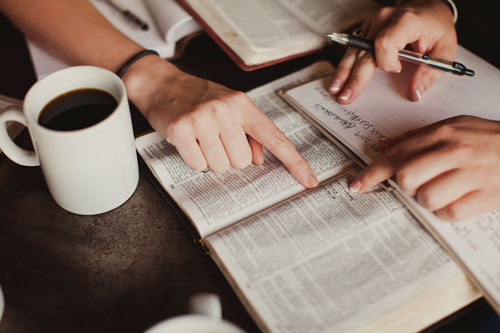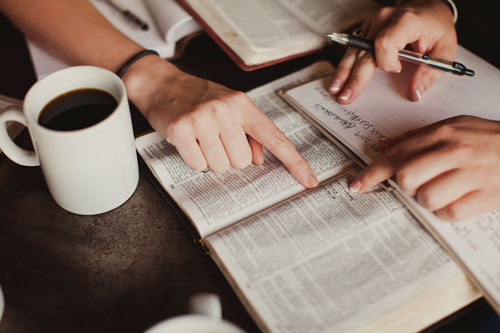 And it came to pass, that after three days they found him in the temple, sitting in the midst of the doctors, both hearing them, and asking them questions.
(Luke 2:46)

12-year-old Jesus stayed in Jerusalem, although Joseph and Mary had left the feast of Passover.
They found him sitting in the temple listening and reasoning with the elders.
Jesus sat and listened to the elder teachers; The King of all Kings was teachable!
He came to them in great wisdom
and humility
.

As you mature spiritually, mentors or teachers who can give you revelation may seem harder to find, but guard yourself from believing there's no one out there for you or you no longer need elder teachers.
We are never too far along in our spiritual journey to not need counsel or guidance.
Humility is key.
There are wonderful spiritual mothers and elders in the body of Christ.
Look for opportunities to mentor others and/or pray for God to bring someone into your life who can mentor you!
Hear counsel, and receive instruction, that thou mayest be wise in thy latter end. (Proverbs 19:20)
When I read this devotion it reminded me of the example we have in Jesus. Everywhere He went He left a footprint for us to follow. Today, take a moment and reflect on this devotion. True humility is staying teachable regardless of how much you already know.
Have a beautiful and uplifting day in The Lord!
---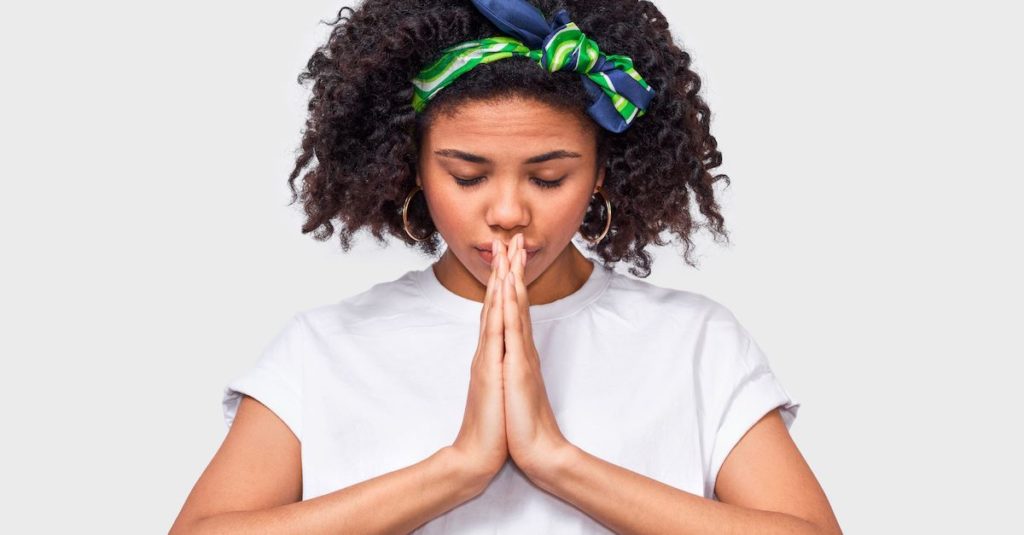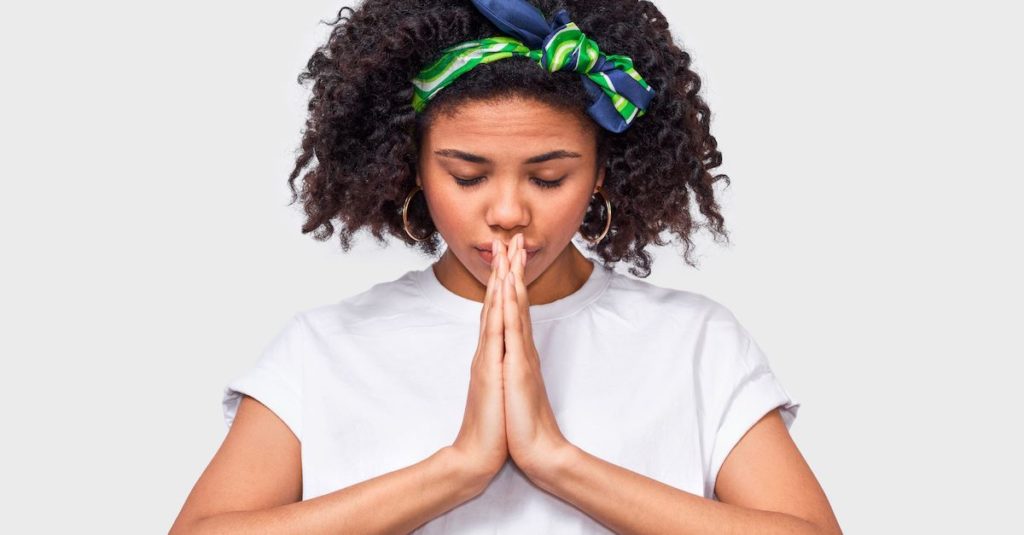 And he humbled thee, and suffered thee to hunger, and fed thee with manna, which thou knewest not, neither did thy fathers know; that he might make thee know that man doth not live by bread only, but by every word that proceedeth out of the mouth of the Lord doth man live.
(Deuteronomy 8:3)
A friend of mine who's a young leader recently confessed to me some discouragement he'd been wrestling through. He'd been working so hard and seen great success, but his leaders gave him no recognition or encouragement. And hardest of all, due to some transitions in the company, he'd been demoted to a lower position.
I asked him a seemingly strange question after he poured out his heart to me: "Do you know what the opposite of pride is?"
He tilted his head and asked, "Do you think I'm struggling with pride?"
I wasn't trying to imply my young friend was prideful. I was setting the stage to help him see his circumstances through a different lens.
So I simply stated, "I believe the opposite of pride is trust in God. Pride begs us to believe it all depends on us. Trusting God requires us to place our dependence on Him. And the pathway that leads us away from pride and into a place of truly trusting God is paved with humility. Humility is never bought at a cheap price. It will always cost us something but will be worth the price we pay.
"Might God be using these humbling circumstances to get you to a place of deep and unshakable trust in Him? If God sees big things ahead for you, and I believe He does, then He must remove all hints of pride. Even if pride is but a tiny thorn in your heart now, when you're given a bigger position with more recognition, that pride grows from a thorn to a dagger with the potential to kill your calling."
In the Old Testament, we see God revealing this same kind of pride-stripping process by feeding the children of Israel manna in the desert for the purpose of humbling them. It was crucial that God prepare them to trust Him as they stepped from the desert into their destined Promised Land.
Deuteronomy 8:2 says, And thou shalt remember all the way which the Lord thy God led thee these forty years in the wilderness, to humble thee, and to prove thee, to know what was in thine heart, whether thou wouldest keep his commandments, or no.
When I read this devotion I couldn't shake the truth behind it. I pray you take away this one truth from today's devotion, Trusting God requires us to place our dependence on Him. And the pathway that leads us away from pride and into a place of truly trusting God is paved with humility.
Have a beautiful and uplifting day in The Lord!
Today's Reading is Romans 13:6
---
And being found in fashion as a man, he humbled himself, and became obedient unto death, even the death of the cross. (Philippians 2:8)
Many of us are obsessed with fame—either with being famous ourselves or with following every detail of famous people's lives. International book or film tours. Late-night show appearances. Millions of followers on Twitter.
In a recent study in the US, researchers ranked the names of famous individuals using a specially developed algorithm that scoured the Internet. Jesus topped the list as the most famous person in history.
Yet Jesus was never concerned about obtaining celebrity status. When He was here on earth, He never sought fame (Matt. 9:30; John 6:15)—although fame found Him all the same as news about Him quickly traveled throughout the region of Galilee (Mark 1:28; Luke 4:37).
Wherever Jesus went, crowds soon gathered. The miracles He performed drew people to Him. But when they tried to make Him a king by force, He slipped away by Himself (John 6:15). United in purpose with His Father, He repeatedly deferred to the Father's will and timing (4:34; 8:29; 12:23). "He humbled himself, and became obedient unto death, even the death of the cross" (Phil. 2:8).
Fame was never Jesus's goal. His purpose was simple. As the Son of God, He humbly, obediently, and voluntarily offered Himself as the sacrifice for our sins.
You are to be celebrated, Lord, above all others. You have been highly exalted and given a name that is above every name. One day every knee will bow and every tongue confess that You are Lord. Amen.
When I read this I found it intriguing. Jesus never sought fame but because of His love and obedience to The Father crowds gathered and miracles happened and He was always looking to God The Father for guidance and direction, He was never seeking His own will but His Father's will for His life, humbled and obedient unto death. How many of us can say that about ourselves. I pray my life reflects The Fathers, not fame and fortune but humility and obedience. May we live each day celebrating The Lord above all others. No fame or celebrity status is going to get us into heaven and one day we will bow our knee and confess with our mouth that He is Lord, I want to start now, today. I look forward to the day I stand before Him and hear Him say enter in thou good and faithful servant enter into the joy of The Lord, I do not want to hear depart from me you worker of iniquity, I never knew you. No one, no celebrity, no fame will get you into heaven, it's your choice where you spend eternity. Where will you choose? Let's spend more time in The Word, in prayer and in fasting.
Have a wonderful day in The Lord!
Today's Reading is Philippians 2:1-11
---