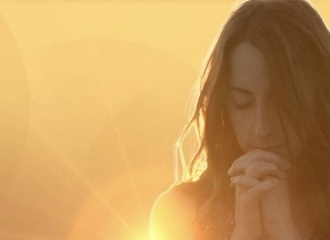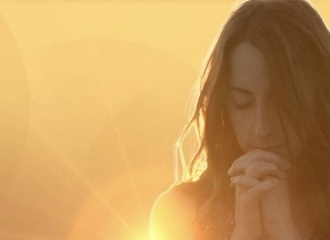 For this cause I bow my knees unto the Father of our Lord Jesus Christ
.
(Ephesians 3:14)
As much as we might hate to admit it, God doesn't need or want us to tell Him what He should do. He wants to hear from us, absolutely, but what brings the Lord happiness is our devotion to His plan. That means prayer; creating open lines of communication with God that serve as a dialogue. It means both speaking and listening. We can pray anytime, anywhere. It's a huge blessing to know that we can speak to God at any moment in our lives…the good and the bad moments. Prayer knows no rules so just pray. Pure, unplugged, heart-tuned-in communication with your best friend is all you need.
This devotion is right in line with our Sunday Devotion. We were challenged to say The Lords Prayer and Psalm 23 every single day for 21 days. Prayer is our lifeline to God, our spiritual breath. Make time today to communicate with God. Never doubt the power of prayer.
MATTHEW 6:9-13, Our Father which art in heaven, Hallowed be thy name.
Thy kingdom come, Thy will be done in earth, as it is in heaven.
Give us this day our daily bread.
And forgive us our debts, as we forgive our debtors.
And lead us not into temptation, but deliver us from evil: For thine is the kingdom, and the power, and the glory, for ever. Amen.
PSALM 23, The Lord is my shepherd; I shall not want.
He maketh me to lie down in green pastures: he leadeth me beside the still waters.
He restoreth my soul: he leadeth me in the paths of righteousness for his name's sake.
Yea, though I walk through the valley of the shadow of death, I will fear no evil: for thou art with me; thy rod and thy staff they comfort me.
Thou preparest a table before me in the presence of mine enemies: thou anointest my head with oil; my cup runneth over.
Surely goodness and mercy shall follow me all the days of my life: and I will dwell in the house of the Lord for ever.

Have a beautiful and uplifting day in The Lord!
---