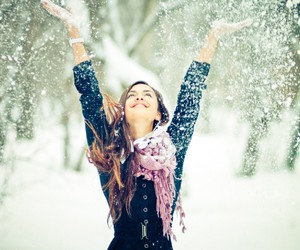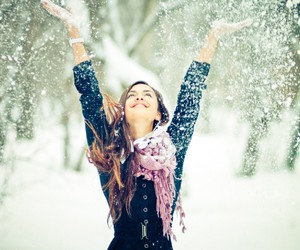 A man's heart deviseth his way: but the Lord directeth his steps. (Proverbs 16:9)
Not long ago I was working on a construction project at my son's home three hours away. The job took days longer than expected, and each morning I prayed we would finish by sunset. But every evening there was more to be done.
I wondered why. Could there be a reason for the delay? An answer came the next morning. I was picking up a tool when my phone rang and a stranger's voice spoke urgently: "Your daughter was injured in an accident. You need to come immediately."
She lived near my son, so it took just fourteen minutes to reach her. If I had been home, I would have been three hours away. I followed the ambulance to the hospital and comforted her before surgery. As I sat holding her hand I realized if my project hadn't been delayed, I wouldn't have been there.
Our moments belong to God. This was the experience of a woman whose son God had resurrected through the prophet Elisha (2 Kings 4:18–37). She left the country because of famine and returned years later to beg the king for her land. At precisely that moment the king was conversing with the prophet's servant Gehazi. "Just as Gehazi was telling the king how Elisha had restored" her son, the woman walked in (8:5). Her request was granted.
We don't know what even the next second brings, but God is graciously able to use any situation for good. May God give us grace to walk with Him expectantly into His appointments for us today.
Thank You, Lord, for the gift of my life. Help me to be Your faithful servant. Amen.
This devotion blessed me. I must say the part that stood out the most to me was, our moments belong to God. What truth! Our lives are better off in God's hands than in our own. Today when you face a delay or you feel like things are not going as planned just know that God has a plan and a purpose and He is able to use any situation for good. Trust Him in the moments.
Have a beautiful and uplifting day in The Lord!
Today's Reading is Psalms 63:3-4
---
A merry heart maketh a cheerful countenance: but by sorrow of the heart the spirit is broken. (Proverbs 15:13)
I piled groceries in my car and carefully exited my parking spot. Suddenly a man darted across the pavement just in front of me, not noticing my approach. I slammed on my brakes, just missing him. Startled, he looked up and met my gaze. In that moment, I knew I had a choice: respond with rolled-eye frustration or offer a smiling forgiveness. I smiled.
Relief flickered across his face, raising the edges of his own lips in gratefulness.
Proverbs 15:13 says, "A merry heart maketh a cheerful countenance: but by sorrow of the heart the spirit is broken." Is the writer directing us to cheery grins in the face of every interruption, disappointment, and inconvenience life brings? Surely not! There are times for genuine mourning, despair, and even anger at injustice. But in our everyday moments, a smile can offer relief, hope, and the grace needed to continue.
Perhaps the point of the proverb is that a smile naturally results from the condition of our inner beings. A "merry heart" is at peace, content, and yielded to God's best. With such a heart, happy from the inside out, we can respond to surprising circumstances with a genuine smile, inviting others to embrace the hope and peace they too can experience with God.
Dear Father, today as I cross paths with others around me, make my heart happy that I may share with them the hope only You can offer.
When I read this it blessed me. It reminded me of a saying I once read a while back. Us your smile to change the world, don't let the world change your smile. With God in our lives we have hope and peace, why not reflect that in a simple, yet powerful gesture to those we come in contact with, a smile. Even in moments when the last thing someone may deserve is a smile, smile anyways. You never know the impact a smile can make in someone's life. Most smiles are started by another smile. Everyday moments make an impact, what kind of impact will you choose to make today?
Have a beautiful day in The Lord!
Today's Reading is Proverbs 15:13-15
---