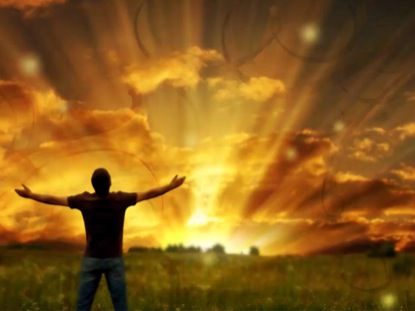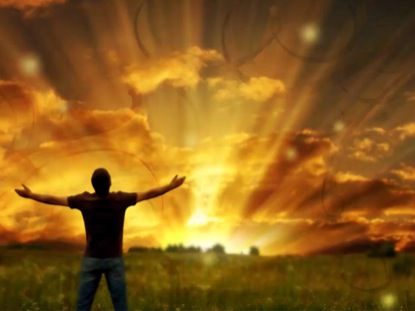 Behold, I am the Lord, the God of all flesh: is there any thing too hard for me? (Jeremiah 32:27)
He was described as somewhat "asymmetrical." This was probably due to a knee injury and the awkward way in which he carried himself because of it. He was deaf in one ear, suffered from migraines, epilepsy and a stammer. He was a humble man of God who thought very little of himself.
He was also the man who said it was good to "believe as many as six impossible things before breakfast." His pen name was Lewis Carroll. Through Carol's literary gift, God blessed us with the magic and wonder of…Alice in Wonderland.
How do YOU start your day? What are the thoughts that visit you first thing in the morning? Are you thinking about a debilitating health condition? A conflict at work? A recent family drama?
God says, "Is anything too hard for me?" Start your day by presenting him with a list of six "impossibles" and let him deal with it. You may want to just have one or two to begin with.
1. I will not get stressed and upset while being stuck in traffic this morning.
2. I will offer to make a cup of coffee to the colleague who's been driving me mad.
3. I will find five minutes for a prayer walk before or after work no matter what.
4. I will leave one unnecessary item in my shopping basket behind in a shop today and
use the money for a small donation.
5. I will resist one sweet treat temptation.
6. I will go to bed thinking of the one thing that I am grateful for today.
Simple intentions? Yes, and it is often simply impossible to make them happen! Impossible on your own…so hand them over to God.
Make your own list of the impossibles. Look at it throughout the day, every day, to remind God of what needs to be done. (Not yourself, of course. It is He who's got to do it!) Give God a few days and watch Him make your six impossibles happen for real.
I was encouraged by this when I read it this morning. I had such a rough day yesterday, I was focusing on everything except what God can and will do. I had a list of impossibles running through my head but I wasn't focused on letting Him deal with it, I was overwhelming myself with the unknowns, bringing myself to tears and feeling like I was alienating myself so much that I didn't even feel adequate enough to even talk to God about "my" issues but The Lord hears my hearts cry, even when I can't speak the words and when I woke this morning this devotion was sitting in my inbox and I was so uplifted and encouraged, what a father we have in Christ!! He loves every aspect of us and He wants what's best for our lives. It's up to us to allow Him to do it, on my own it's impossible but with God all things are possible. For He know's the thoughts that He thinks toward me, thoughts of peace, and not of evil, to give me an expected end. Amen!
Have a wonderful day in The Lord!
Today's Reading is Matthew 19:26
---