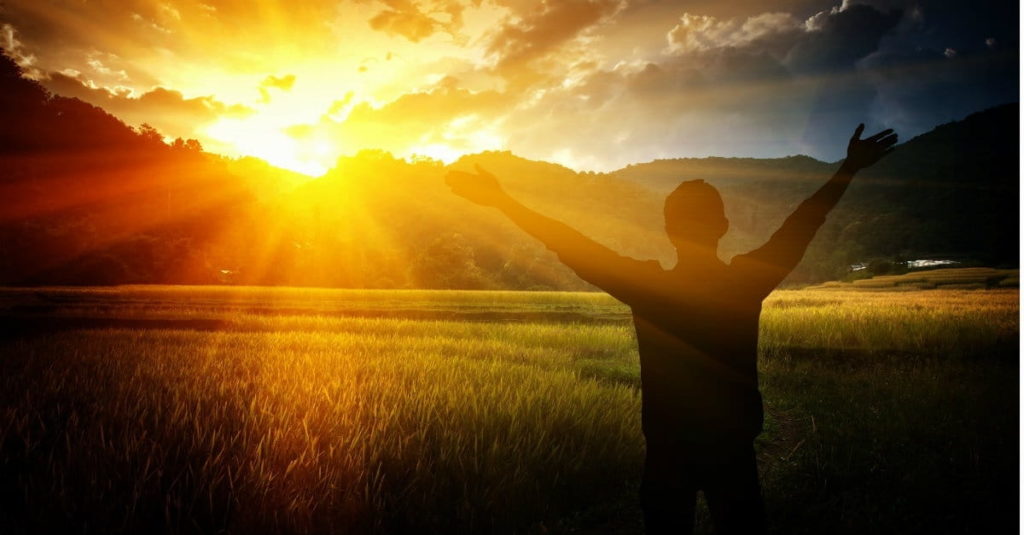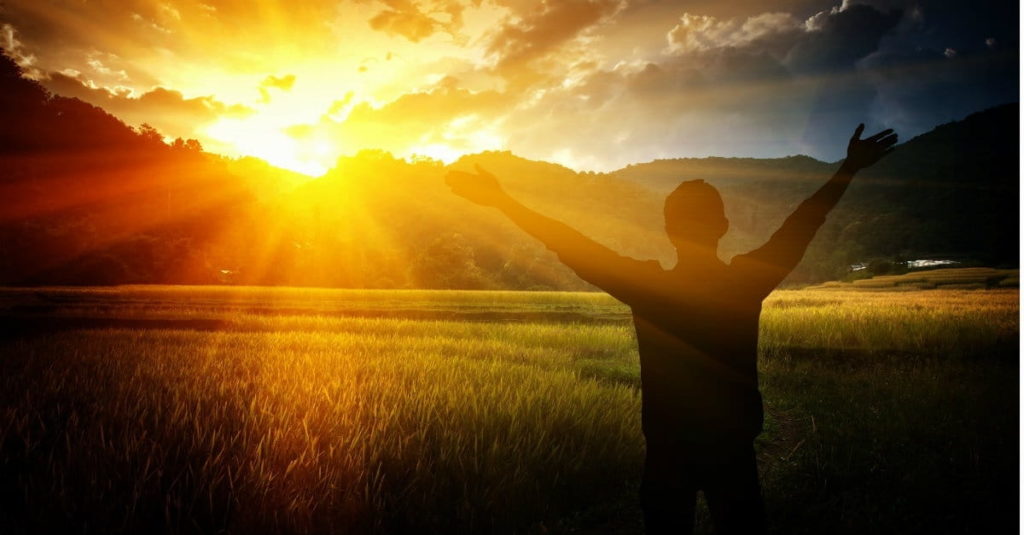 Enter into his gates with thanksgiving, and into his courts with praise: be thankful unto him, and bless his name. (Psalm 100:4)

"Enter His gates"
In ancient Israel, the City gates were symbolic of entering or leaving a new region.
When we come into a gate through prayers of Thanksgiving we are approaching God, and entering where he lives.

Thanksgiving prayers are about what God has done for us.

Don't we often pray for specific things, but forget to connect our outcomes to those prayers?
Because God's timing is rarely ours, the answered prayer from our Heavenly Father may be days, months, or even years after our initial prayer request.
It's so important to give thanksgiving to God!
It is the intentional awareness between my prayers and His actions.
When we journal about answered prayers, speak them to others, or spend quiet time offering our thanksgiving to God, we affirm that we are loved, safe, seen and heard as a child of God.
I will speak words of thanksgiving as a conscious act of appreciation for what He does, and what He is at work doing now.. I will search each day to discover and declare His faithfulness to my prayers. Amen.
I love this devotion. I pray you are encouraged to speak words of thanksgiving and hope today. Romans 12:12, Rejoicing in hope; patient in tribulation; continuing instant in prayer.
I pray you have a beautiful and uplifting day in The Lord!
🙏🏻
---
Make a joyful noise unto the

Lord

, all ye lands.
Serve the

Lord

with gladness: come before his presence with singing.
Know ye that the

Lord

he is God: it is he that hath made us, and not we ourselves; we are his people, and the sheep of his pasture.
Enter into his gates with thanksgiving, and into his courts with praise: be thankful unto him, and bless his name.
For the

Lord

is good; his mercy is everlasting; and his truth endureth to all generations. (Psalm 100:1-5)

All across our nation, Thanksgiving is a day that we set aside in order to do one thing.
Be thankful.
And usually what goes along with it, is lots of food, family and friends, laughter and fun, times of giving to others in need, maybe some football, or traditions that you've recognized through long years.
And sometimes too, there is also loneliness. And struggle. Or deep loss. Feelings of hurt and painful circumstances that you're still trying to hurdle over.
Whatever you're facing this Thanksgiving Day, in the midst of all of it, may we remember again that God gives us the opportunity each and every day, to give worship and thanks to Him. Every morning He gives us breath, is His invitation to come joyfully into His Presence. He reminds us that He alone is God and we belong to Him. He assures us that His plans in our lives are for good, that his love covers us securely, and His faithfulness extends from generation to generation.
No matter what, He's given us so many reasons to choose thankfulness and joy this day. Let's do what the Psalmist of this great chapter says:
– Shout for joy.
– Worship the Lord with gladness.
– Come before Him with joyful songs.
– Know that He is God.
– Enter His gates with thanksgiving and his courts with praise.
– Give thanks to Him and praise His name.
– Recognize His goodness, love, and faithfulness, through all the generations of our family.
Dear God,
Thank you for your goodness and for your blessings over our lives. Forgive us for when we don't thank you enough, for who you are, for all that you do, for all that you've given. We're so grateful you for your amazing love and care, for your mercy and grace, for always working on our behalf, even behind the scenes when we're unaware. Thank you that you are always with us and will never leave us, even through loss and the most difficult of times. Thank you for your incredible sacrifice so that we might have freedom and life. Help us to set our eyes and our hearts on you afresh. Renew our spirits, fill us with your peace and joy, this Thanksgiving Day and every day. We give you thanks and praise, for You alone are worthy! In Jesus' Name, Amen.
I felt this devotion was fitting for today. I pray everyone has a beautiful Thanksgiving and I wanted to leave you with this thought for today. No matter how well you get along with the people you will be spending time with and no matter how stressful or inconvenienced you may be today do your best to relax, enjoy, and banish complaining from your being. Time goes fast. You get but one Thanksgiving per year and the older we get the fewer we have left. Enjoy them, breathe them in, revel in them for everything they are and everything they are not. Happy Thanksgiving everyone. Thank You Jesus!
Have a beautiful and uplifting day in The Lord!
Today's Reading is Psalm 107:1
---