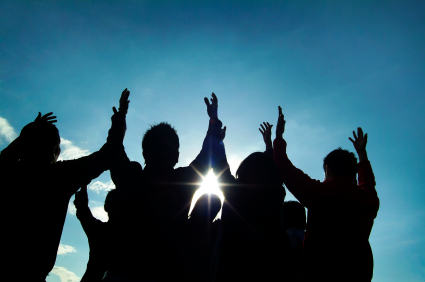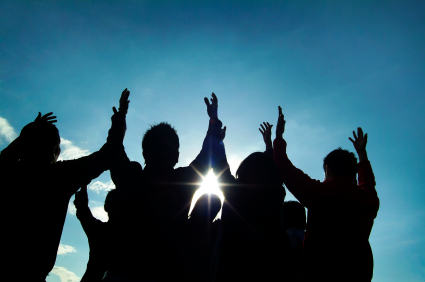 Make a joyful noise unto the Lord, all ye lands. Serve the Lord with gladness: come before his presence with singing. Know ye that the Lord he is God: it is he that hath made us, and not we ourselves; we are his people, and the sheep of his pasture. Enter into his gates with thanksgiving, and into his courts with praise: be thankful unto him, and bless his name. For the Lord is good; his mercy is everlasting; and his truth endureth to all generations. (Psalm 100)
Let us all be thankful for our freedom and for our founding fathers who laid the God-fearing foundation for this great nation. But above everything else, let us not forget the One who made us. We are God's people–we are His sheep and this nation is still His pasture. Take time today to give Him praise and thanksgiving for the true freedom that we have in His Son Jesus Christ. Make a joyful noise to the Lord! Pray for our nation today. As Christians, we should all be greatly concerned at how our lawmakers are turning away from God in their choices and decisions. God's mercy is everlasting but there is a day of judgment coming. Pray that our nation will turn back to the Lord. One by one, as Christians, we can make a difference. Let's start today.
What a great reminder, we as Christian's must pray for our country and not be discouraged but encouraged. I couldn't help but think of this scripture when I read this devotion, And when these things begin to come to pass, then look up, and lift up your heads; for your redemption draweth nigh. Amen! What hope and until that soon coming day we must pray, pray, pray, for our country and our leaders. Making a difference starts with you and I. Join me today, by spreading love, joy and prayer.
Have a wonderful day in The Lord!
Today's Reading is Psalm 100, 1 Cor. 1
---