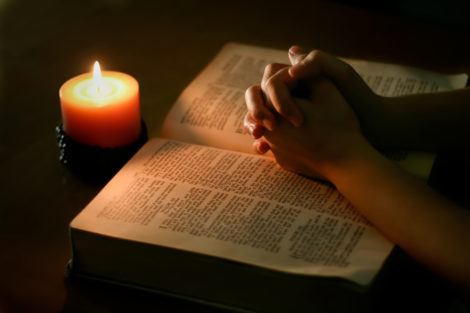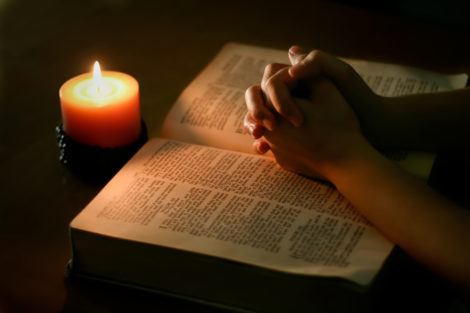 Cease not to cry unto the Lord our God for us, that he will save us out of the hand of the Philistines. (1 Samuel 7:8)
One day, when I was deeply concerned about the welfare of one close to me, I found encouragement in part of the Old Testament story of Samuel, a wise leader of the Israelites. As I read how Samuel interceded for God's people as they faced trouble, I strengthened my resolve to pray for the one I loved.
The Israelites faced the threat of the Philistines, who had previously defeated them when God's people didn't trust in Him (see 1 Samuel 4). After repenting of their sins, they heard that the Philistines were about to attack. This time, however, they asked Samuel to continue praying for them (7:8), and the Lord answered clearly by throwing their enemy into confusion (v. 10). Though the Philistines may have been mightier than the Israelites, the Lord was the strongest of them all.
When we ache over the challenges facing those we love, and fear the situation won't change, we may be tempted to believe that the Lord will not act. But we should never underestimate the power of prayer, for our loving God hears our pleas. We don't know how He will move in response to our petitions, but we know that as our Father He longs for us to embrace His love and to trust in His faithfulness.
Do you have someone you can pray for today?
Father God, the way You hear and answer my prayers amazes me. Strengthen my faith, that I will always believe in Your goodness and love. Amen.
When I read this today one thought came to mind, Thank You God for everything in my life, the good and bad, some were blessings and some were lessons. Through every single thing I face, He is my strength. Allow Him today to strengthen your faith, even through the trials, He will never leave you nor forsake you. I want to share this quote with you, I pray it uplifts and encourages you as it did I. There's no storm that God won't carry you through. No bridge that God won't help you cross. No battle that God won't help you win. No heartache that God won't help you let go of. He is SO much bigger than anything you will face today. Leave everything in His hands and embrace this day confidently knowing that He WILL take care of you. Pray without ceasing (1 Thessalonians 5:17). There is Power in prayer!
Have a beautiful day in The Lord!
Today's Reading is 1 Samuel 7:7-14
---