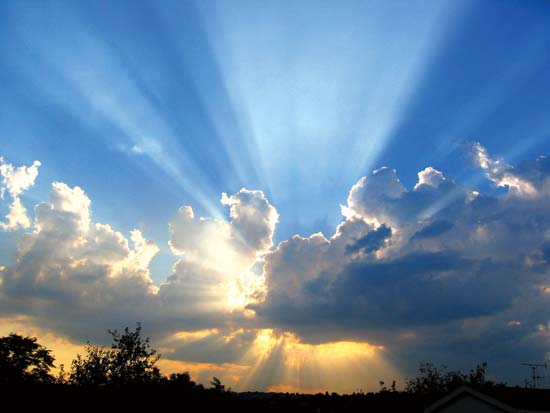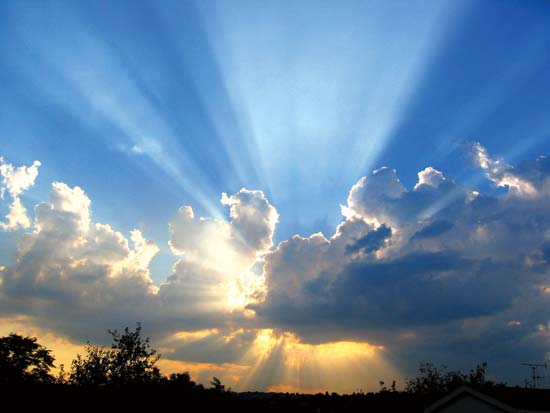 But if the Spirit of him that raised up Jesus from the dead dwell in you, he that raised up Christ from the dead shall also quicken your mortal bodies by his Spirit that dwelleth in you. (Romans 8:11)
"I went from the horse-and-buggy to a man walking on the moon," said the elderly man to his granddaughter, who shared this story with me recently. But then he mused, "I never thought it would be so short."
Life is short, and many of us turn to Jesus because we want to live forever. That's not bad, but we don't comprehend what eternal life really is. We tend to crave the wrong things. We long for something better, and we think it's just ahead. If only I were out of school. If only I had that job. If only I were married. If only I could retire. If only . . . And then one day we catch an echo of our grandfather's voice as we wonder where the time has flown.
The truth is, we possess eternal life now. The apostle Paul wrote, "For the law of the Spirit of life in Christ Jesus hath made me free from the law of sin and death" (Rom. 8:2). Then he said, "For they that are after the flesh do mind the things of the flesh; but they that are after the Spirit the things of the Spirit" (v. 5). In other words, our desires change when we come to Christ. This naturally gives us what we most desire. "For to be carnally minded is death; but to be spiritually minded is life and peace" (v. 6).
It's one of life's great lies that we need to be somewhere else, doing something else, with someone else before we start truly living. When we find our life in Jesus, we exchange regret over life's brevity for the full enjoyment of life with Him, both now and forever.
Lord, You said You came to give us life to the fullest, but so often we have our own agenda and the wrong goals in mind. Please forgive us, and help us desire what You want. Amen.
As I read this I thought about Travis Culver, he was a Christian Radio Host who had been battling cancer over the past year and he past away yesterday. As I was listening to and reading his testimony he said something that brought me to tears and I knew I had to share it today, he said, "I encourage you not to miss the little miracles along the way, they are like little pebbles in your path and so often we are busy looking everywhere else and not focused on the end result that we miss the little miracles that are right in our path that Jesus puts there every day to brighten our day". As we go through our day today let's stop and see the little miracles along the way, placed there by Jesus to brighten our day. We have so much to be grateful for! Please pray for the Culver family. He is survived by his wife and two children. He will be sorely missed.
Have a wonderful day in The Lord!
Today's Reading is Romans 8:1-11
---