your daily crossroad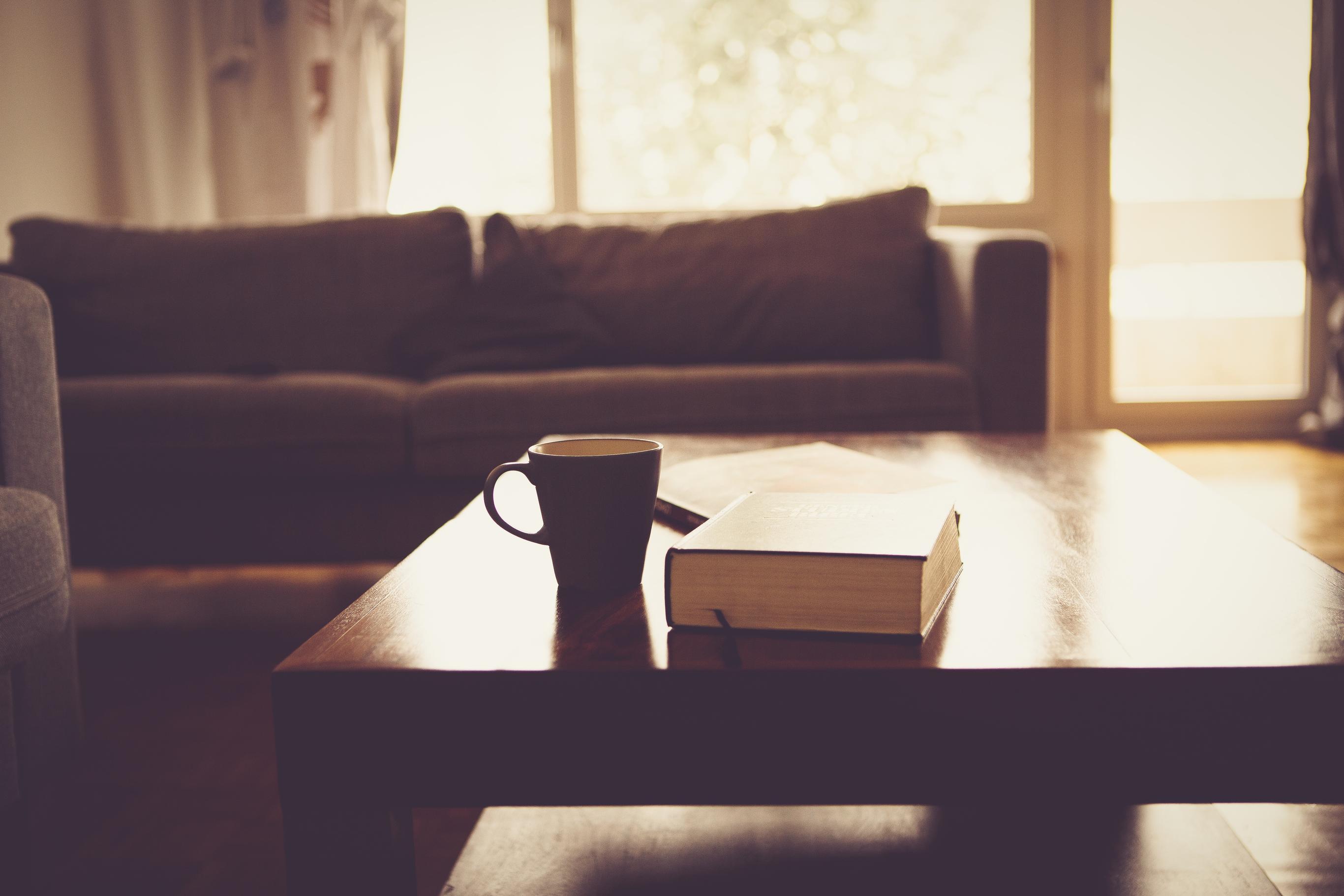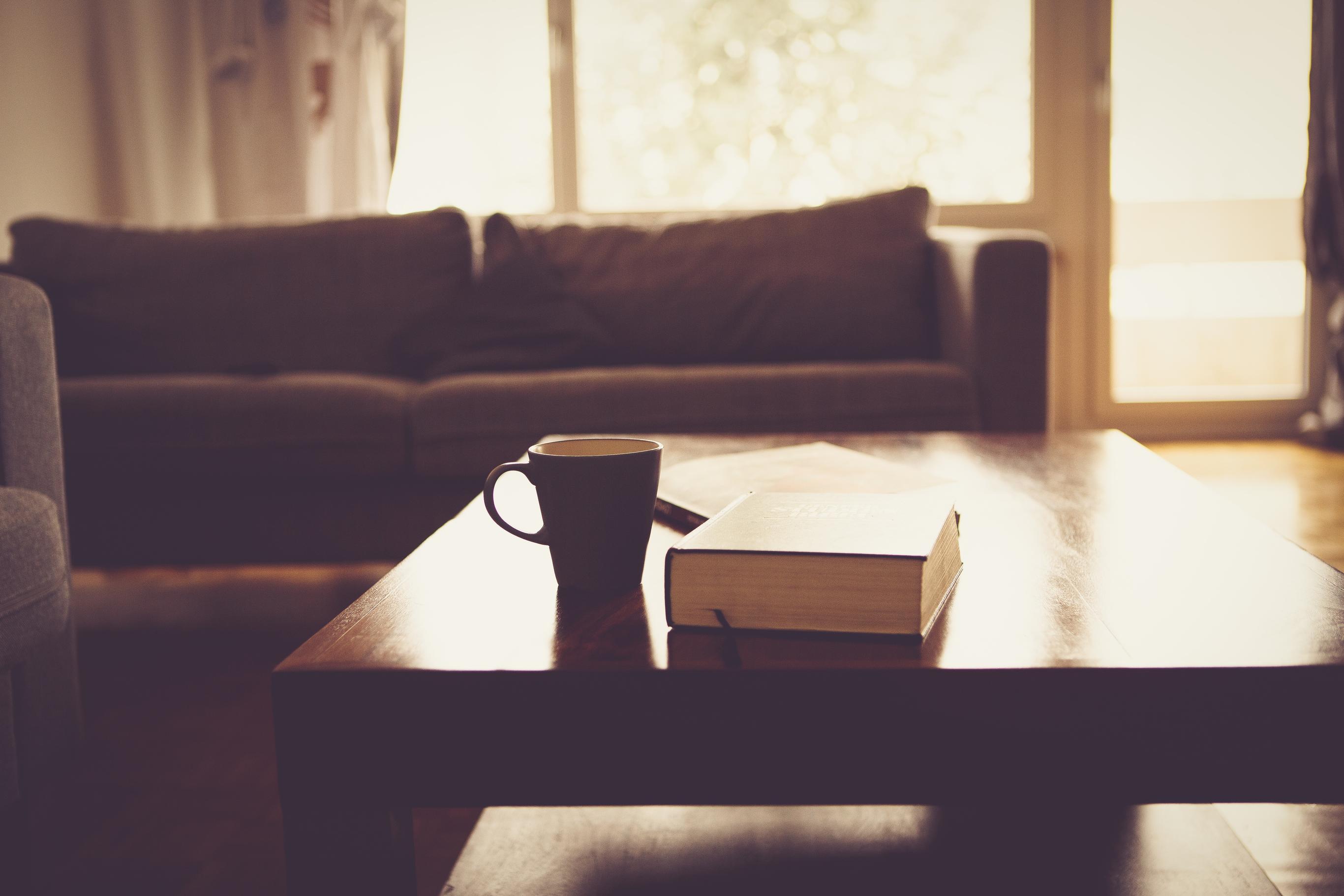 Cast away from you all your transgressions, whereby ye have transgressed; and make you a new heart and a new spirit . . .(Ezekiel 18:31)
When God created humans, He didn't make robots. God made us in His image, and this means we can think, reason, and make decisions. We're able to choose between right and wrong. Even if we have made a habit of disobeying God, we can decide to redirect our lives.
When the ancient Israelites found themselves in trouble with God, He spoke to them through the prophet Ezekiel. Ezekiel said, "Repent, and turn yourselves from all your transgressions; so iniquity shall not be your ruin. . . . and make you a new heart and a new spirit" (Ezek. 18:30–31).
This kind of change can begin with just one choice, empowered by the Holy Spirit (Rom. 8:13). It might mean saying no at a critical moment. No more gossip. No more greed. No more jealousy. No more ___________. (You fill in the blank.) If you know Jesus, you're not a slave to sin. You can choose to change, and with God's help, this personal revolution can start today.
Dear God, all things are possible with You. Through the power of Jesus's resurrection help me to take the first step toward a life of greater devotion to You. Amen.
I read this devotion this morning and I wanted to share it with you. I pray it provokes change in whatever area you are struggling in today, only you know the area in your life that needs changed and with God's help, you can overcome. Take time today to pray and seek His face.
Have a wonderful day in The Lord!
Today's Reading is Ezekiel 18:25-32
---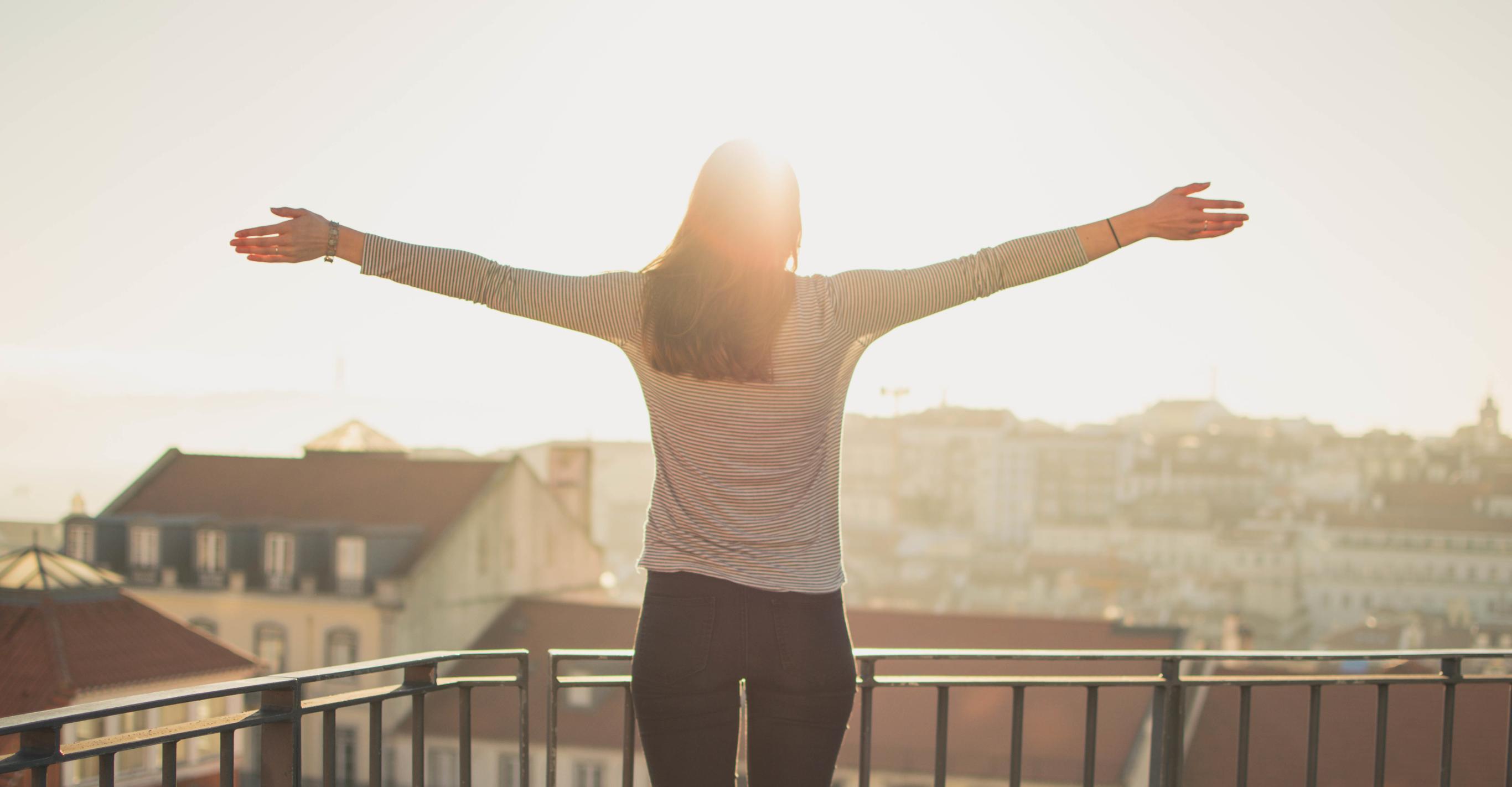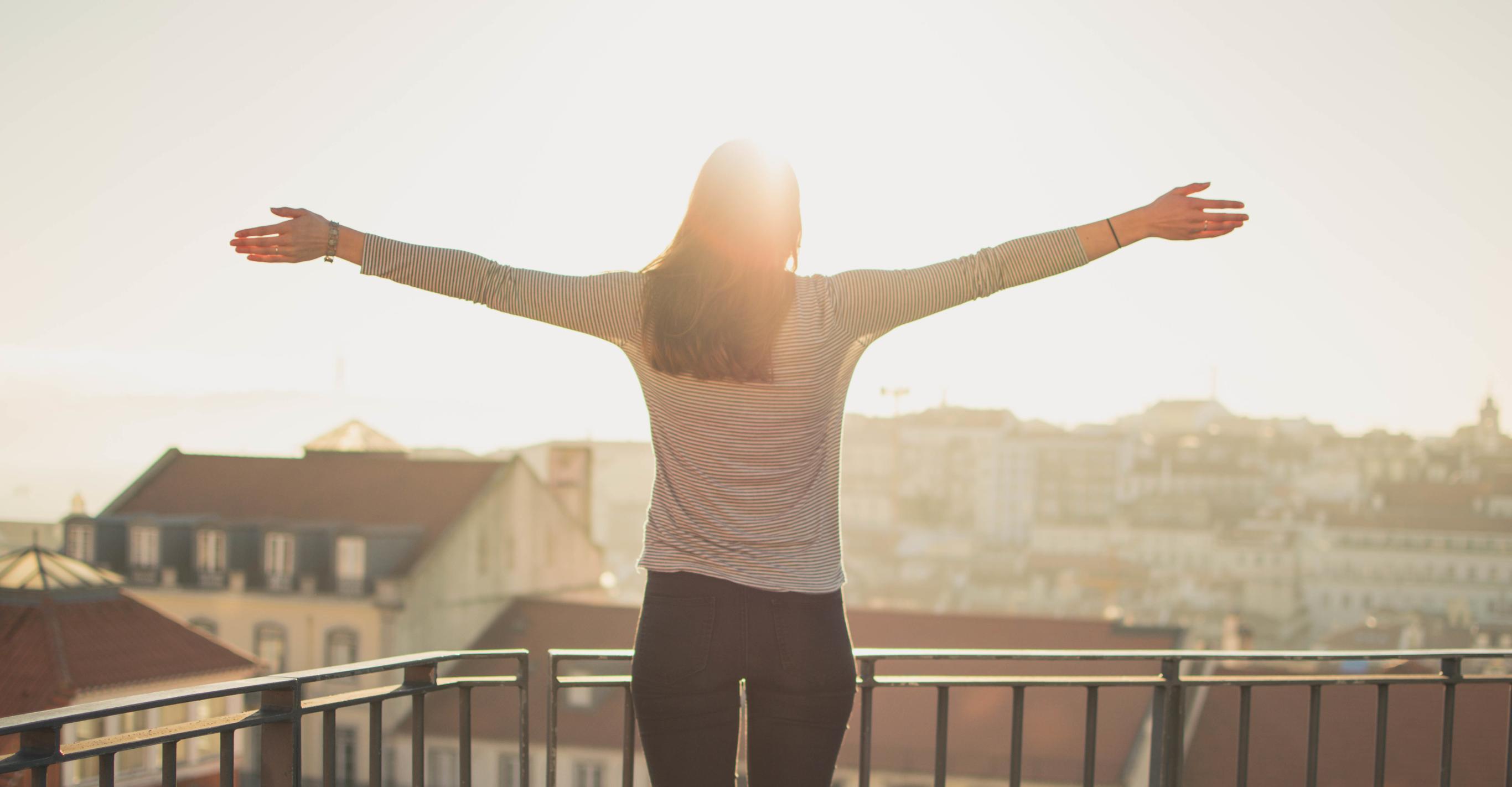 There is no fear in love; but perfect love casteth out fear: because fear hath torment. He that feareth is not made perfect in love. (1 John 4:18)
This has always been one of the hardest things for my heart to process. Mentally, I know that God loves me and that He isn't out to get me, but I still fear the bad things that He may allow to happen to me in this broken world. I am still a work in process, slowly being perfected in the love of Jesus. But in the meantime, how should I, and others like me who struggle with fear, answer the fears of my own heart and the doubt in God's perfect love that causes those fears?
First, we ought to remind ourselves that God is powerful and loving. God's power goes beyond our comprehension of power and His love is beyond our understanding. This means that what God allows in our lives, even that which we fear most, is only allowed because He loves us and wants the ultimate best for us.
Second, we ought to remember that God is no stranger to fear or to painful situations. Jesus experienced mass alienation by His community, was betrayed by His closest friends, abused by society and the government and ultimately killed in a horrific and painful way. He begged the Father to remove the burden of the cross from His shoulders. He knew fear and anxiety. He understands when we feel those same things. We do not follow an unsympathetic, uncaring God. We follow a God who has wept bitterly and who has promised to one day wipe every single tear from our eye.
Third, we ought to walk in obedience. Even though Jesus cried out for the cup to be taken from Him, He obeyed His Father and drank it anyway. And He suffered deeply and unimaginably. We know how painful it is for human fathers and sons to be separated by death. Imagine how much more agonizing the separation was for the Father and Son who love even more deeply than we do. We know they both suffered greatly, but we also know that on the other side of that suffering came resurrection, redemption and paradise. For all who know Jesus as their savior, those same results await us on the other side of all our suffering.
Some of us fear things that may never come to pass and we can become paralyzed by our fears and anxiety. And walking through this process mentally and emotionally can be difficult, especially when we have to do it time and again. But we have been called to pick up the cross and follow Him. Nelson Mandela said, "I learned that courage was not the absence of fear, but the triumph over it." We can feel fear and yet move on in spite of it, trusting that someday, we will be forever united with Christ in a place where fear cannot exist and where we are finally and fully made perfect and fearless in the love of Jesus.
When I recently read this devotion, with tears flowing, I felt every bit of it was meant for me but I couldn't help but think someone else has to read this. It blessed me, I struggle with fear at times, especially more now that I'm a mom to two beautiful children. You may be thinking, well, fear is not of God and I realize that, I am human and at times my flesh (fear) consumes me and I find myself worrying about what the future holds, the unknowns, but then a gentle touch comes over me and I know I can't fear what the future holds because I know who holds the future, for me, for my family and for my children. I have read the back of the book and We win! No matter what comes, We win! What peace we should find in that. Thank You God that you are my source to triumph over fear. I can feel fear and move on in spite of it. I choose to pick up the cross and follow Him!
Have a wonderful day in The Lord!
Todays Reading is 1 John 4
---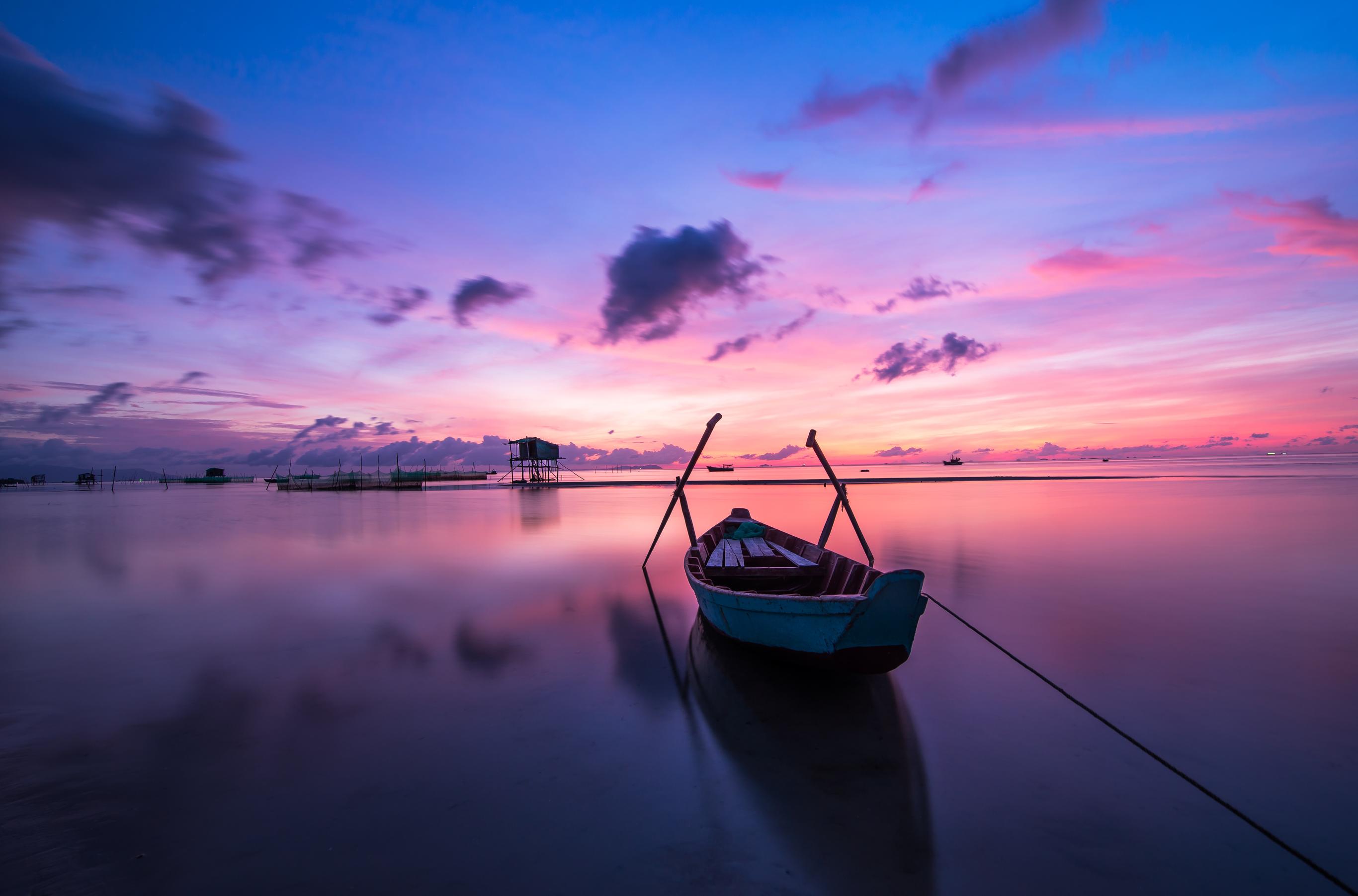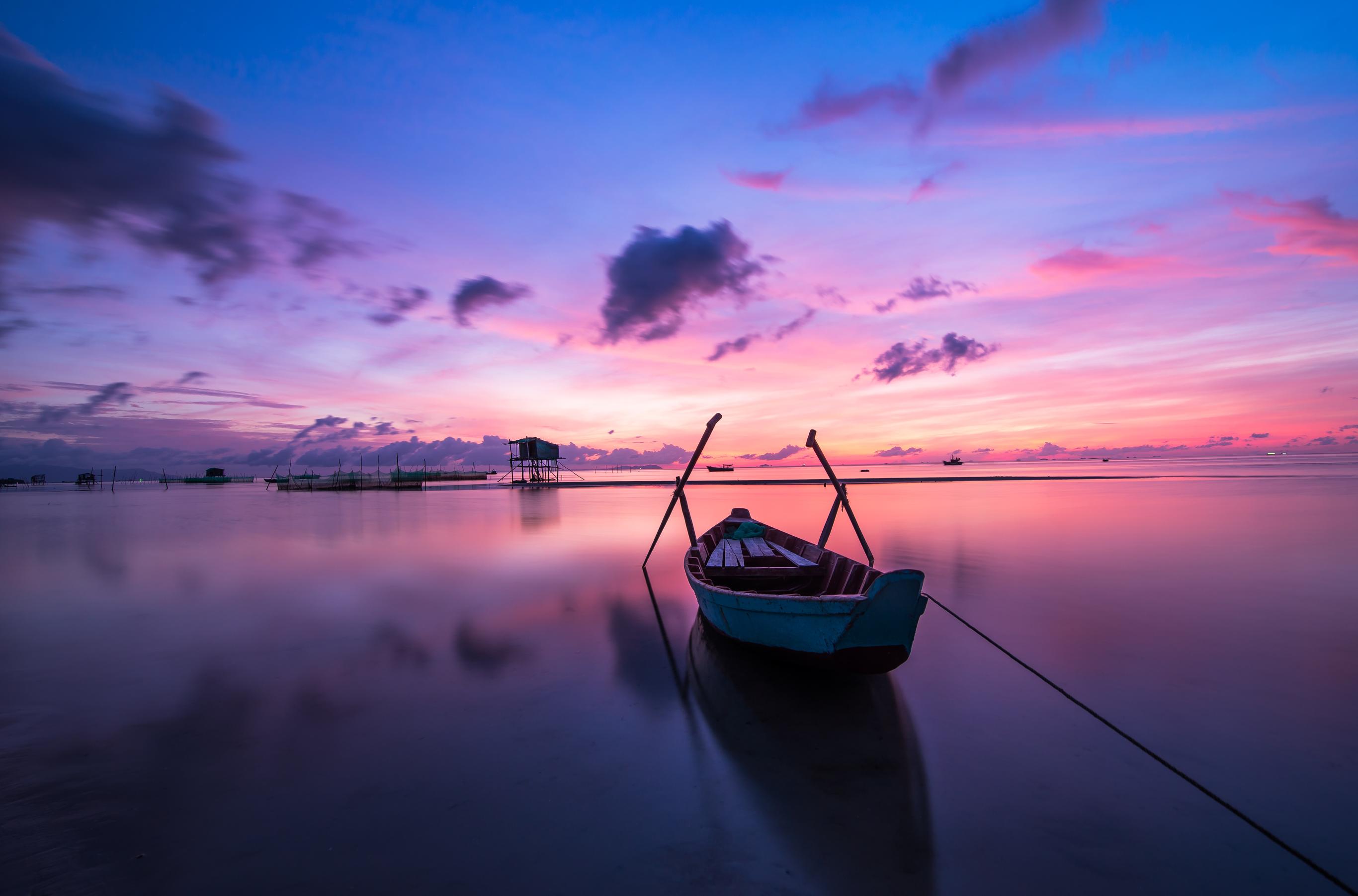 But they that wait upon the Lord shall renew their strength; they shall mount up with wings as eagles; they shall run, and not be weary; and they shall walk, and not faint. (Isaiah 40:31)
God has a purpose and plan for your life, and His timing is perfect. Sometimes He answers our prayers with "yes" or "no." But at other times, He says, "Not now." When this is the case, we can avail ourselves of the rich rewards that come while we wait.
One very practical blessing is that God strengthens us as we lean on Him during delays. Isaiah 40:31 describes an eagle soaring—an apt metaphor for how the believer who abides in the Lord will be lifted and sustained by His Spirit.
When we are facing a difficult decision, the real key is learning to wait. There is no verse of Scripture that tells us to take control and fight our own battles. God is the one who fights them on our behalf (2 Chronicles 20:15). We are to be patient and trust in Him.
When David faced his greatest battles, he waited upon the Lord. God delivered him from destruction and set his feet on solid ground (Psalms 40:1-3). He will do the same for you. When you abide in Him, He gives supernatural energy to accomplish the things He requires of you—His Spirit does for you what you cannot do for yourself.
In reading through the Scriptures, we see that every time one of God's saints gains a victory, he or she is waiting and trusting in the Lord. You can likewise experience triumph in your life. When you have the omnipotent Creator of the universe acting on your behalf, you can't lose.
I felt this devotion was fitting for what many may be going through right now. It's so easy to allow the enemy to creep in and discourage. Discouragement can become a heavy weight to bare but it's not meant for us to bare, the enemy would love nothing more than to convince you that you are to fight your own battles but it's in those moments when he tries to discourage you and overwhelm you with the unknown that you remind him that God is the one who fights the battle on your behalf and you can't lose. Wait patiently on The Lord and you will experience complete victory. One thing I have found on my journey with God is even when God says no or not now, even if it turns out the complete opposite of what I expected, God's outcome far surpasses my greatest expectation. Remember, delays are not defeats. Allow the Lord to renew your strength today, run and not be weary, walk and not faint. He is fighting for you, take His hand today and trust Him.
Have a wonderful day in The Lord!
Today's Reading is Isaiah 40:28-31
---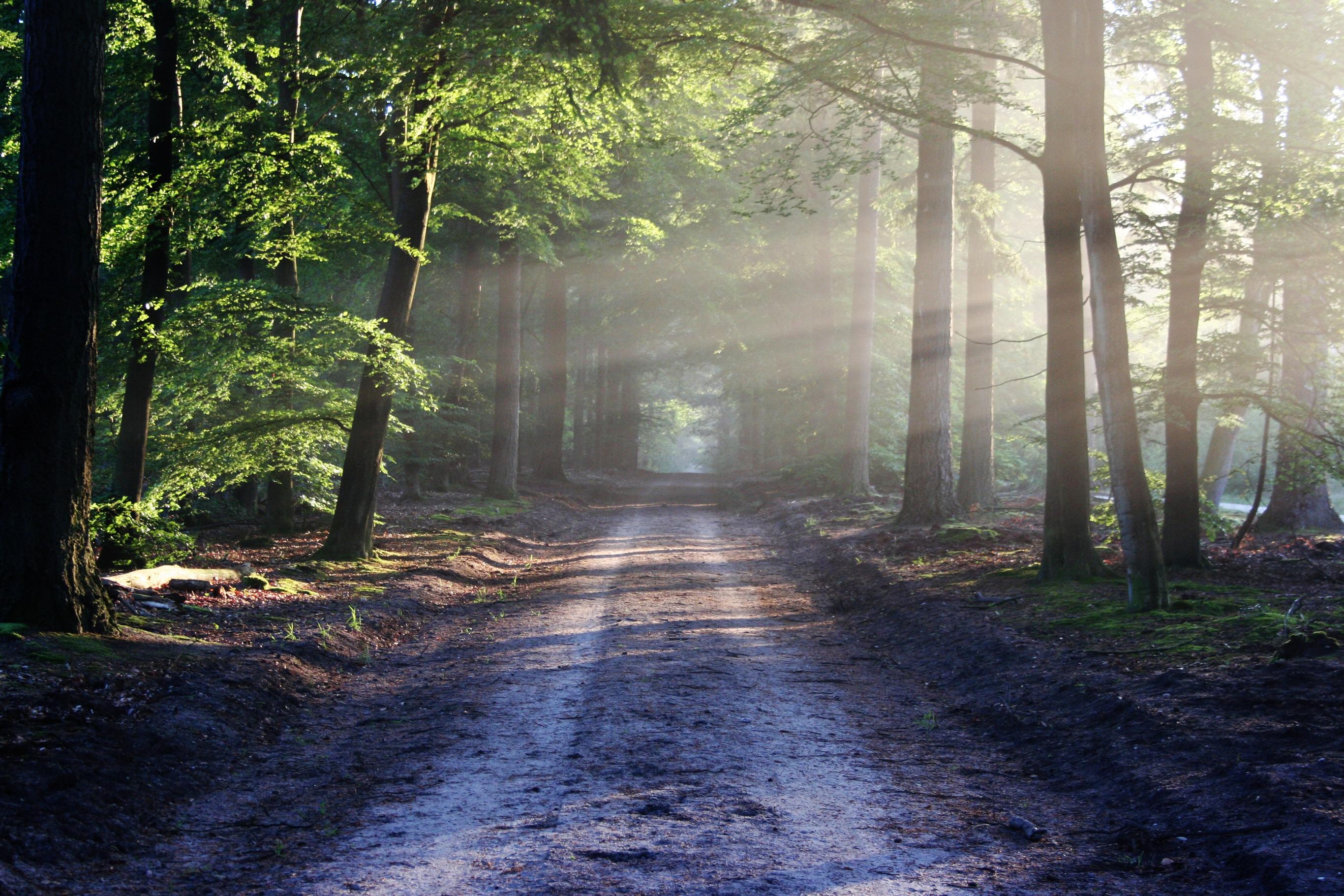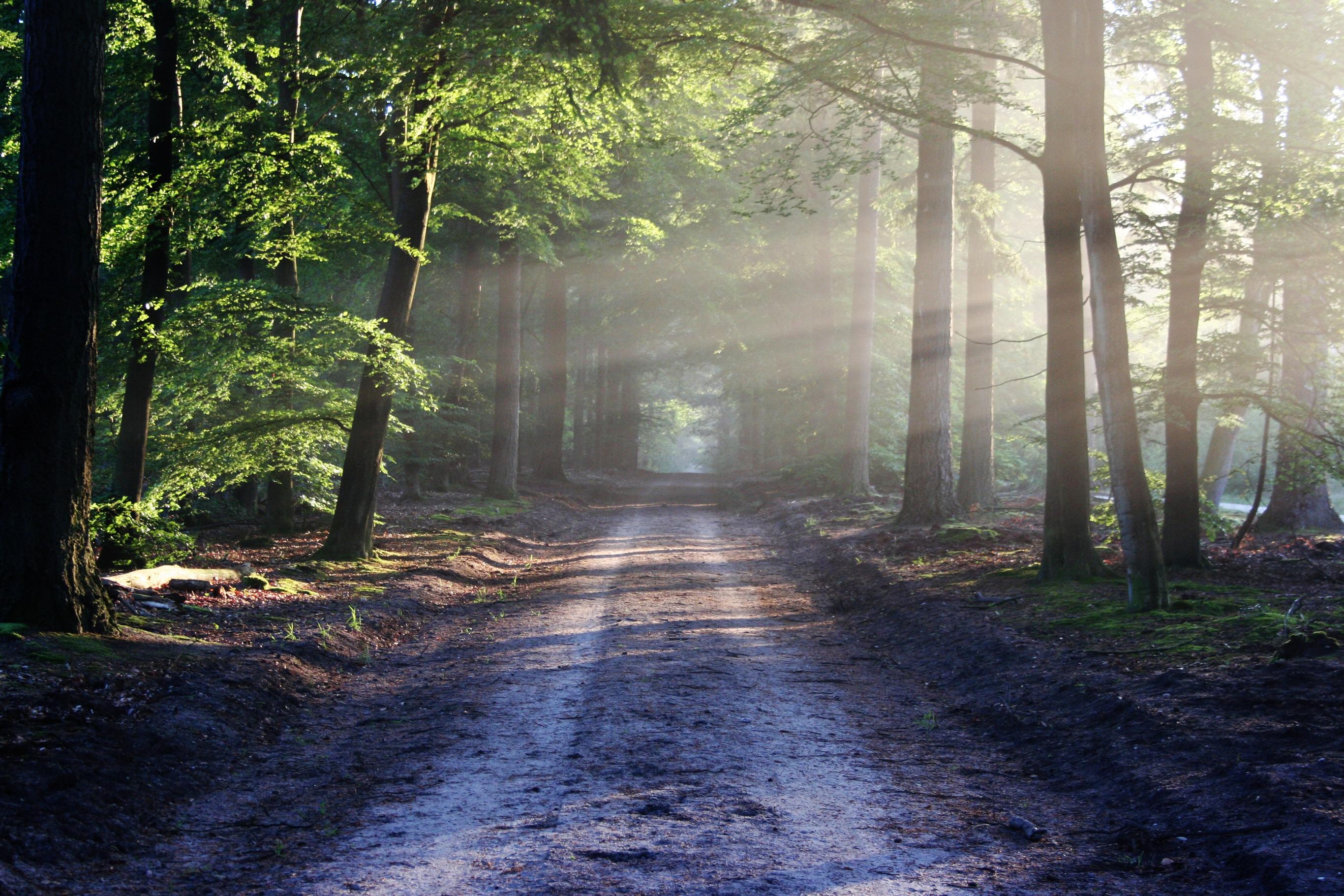 Furthermore then we beseech you, brethren, and exhort you by the Lord Jesus, that as ye have received of us how ye ought to walk and to please God, so ye would abound more and more. (1 Thessalonians 4:1)
I recently read. When Paul wrote to the Thessalonians he motivated them not with an award but with words of encouragement. He said, "Furthermore then we beseech you, brethren, and exhort you by the Lord Jesus, that as ye have received of us how ye ought to walk and to please God, so ye would abound more and more" (1 Thess. 4:1). These Christians were pleasing God through their lives, and Paul encouraged them to continue to live more and more for Him.
Maybe today you and I are giving our best to know and love and please our Father. Let's take Paul's words as an incentive to continue on in our faith.
But let's go one step further. Who might we encourage today with Paul's words? Does someone come to mind who is diligent in following the Lord and seeking to please Him? Write a note or make a phone call and urge this person to keep on in their faith journey with Him. What you say may be just what they need to continue following and serving Jesus.
Dear Lord, thank You for encouraging me through Your Word to keep living for You. Help me to encourage someone in my path today who needs an encouraging word to keep the faith and to continue following and serving You. May I be a light in someone's day today. Amen.
Have a wonderful day in The Lord!
Today's Reading is 1 Thessalonians 4:1-7
---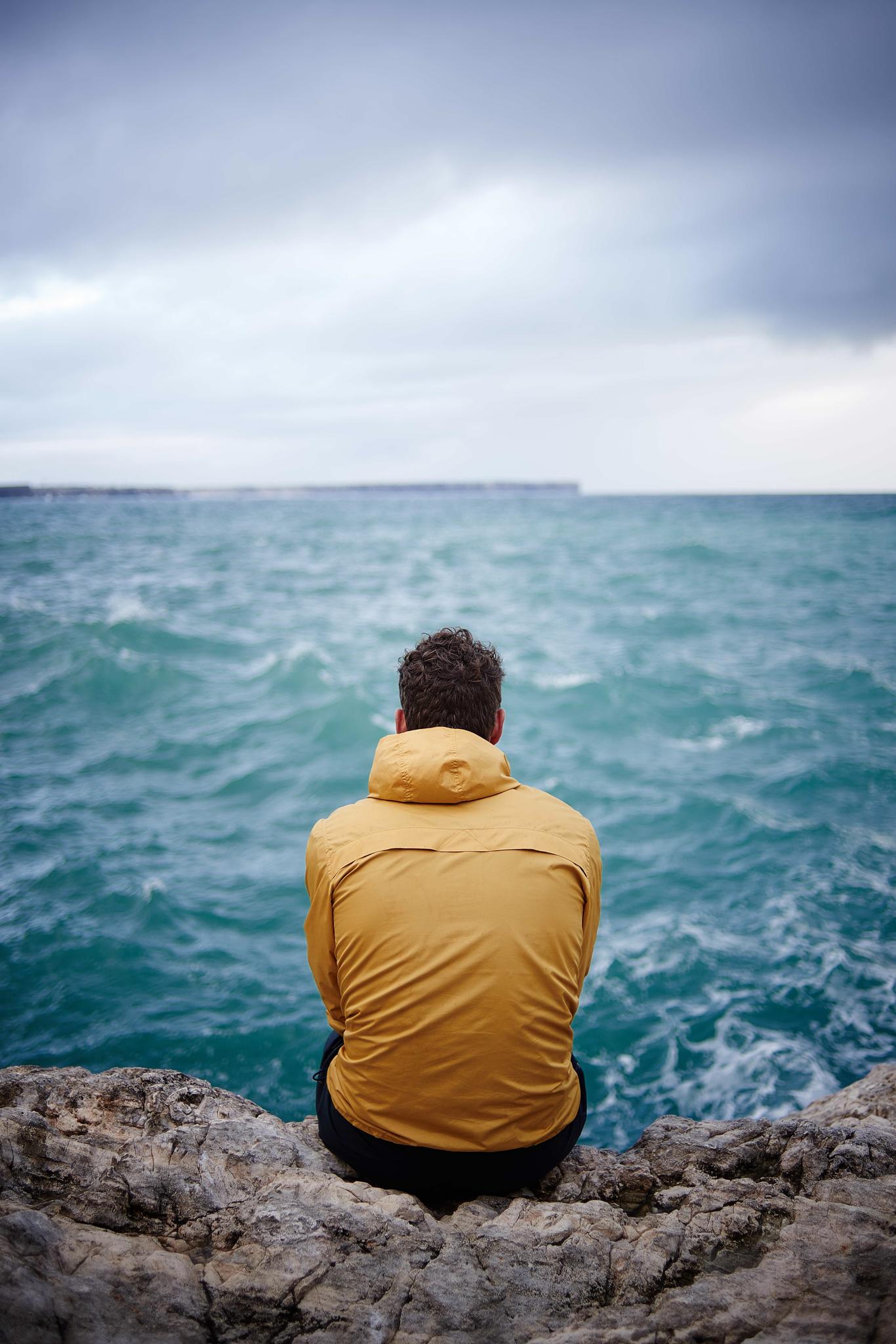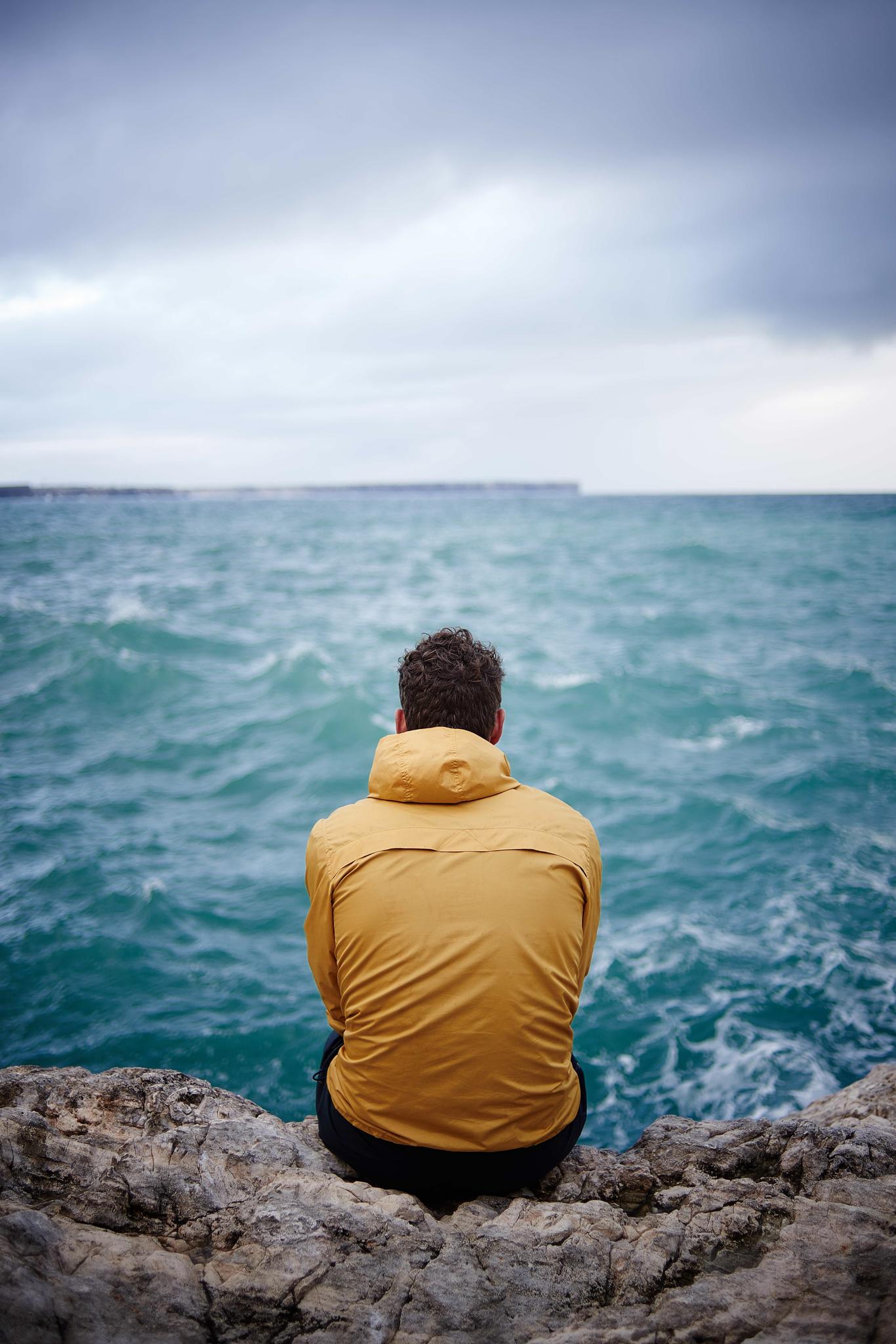 For I the Lord thy God will hold thy right hand, saying unto thee, Fear not; I will help thee. (Isaiah 41:13)
I recently read. Our Lord God is sovereign and in control of all things. He is all-powerful and all-loving toward us. When we are staring something truly scary in the face, He wants us to remember His promise: He will help us. We don't need to be afraid because the One who is in control of all is on our side.
The physical image of God's reassurance is of Him taking hold of our hand. He is holding our hand and walking us through the fire. But God doesn't take just any hand. He takes the right hand. In the Bible the right hand is mentioned quite often. Why? Because the majority of us are right-handed. We use our right hand the most. It is our strong hand, our action hand. And it's that hand that God takes hold of. He is not only telling us not to fear and that He will help us, but by taking hold of our hand of action, He reminds us yet again who is in control. Spoiler alert: it's not us.
God holds onto our right hand so we can have the reassurance of His comfort and presence and so we can be right next to Him watching as HE, not us, HE, fights for us, shields us and saves us. Without our hand we are useless to defend ourselves which is a reality. We are not capable of saving ourselves which is why we require a Savior to do it for us. And praise Him that we have one! Because of Jesus Christ, we can release our sense of control to the One who is actually in control and trust in Him to help us out of our fear and into the peace that comes with His presence and touch.
Thank You God, You are in control of all things and it's not for me to fight any battle alone but to trust in You and You alone, not myself or anyone or thing but You. You watch over me, You shield me and You fight my battles. God, You are my protector. Help me Lord to be still and know. Amen.
Have a wonderful day in The Lord!
Today's Reading is Isaiah 41:10-13
---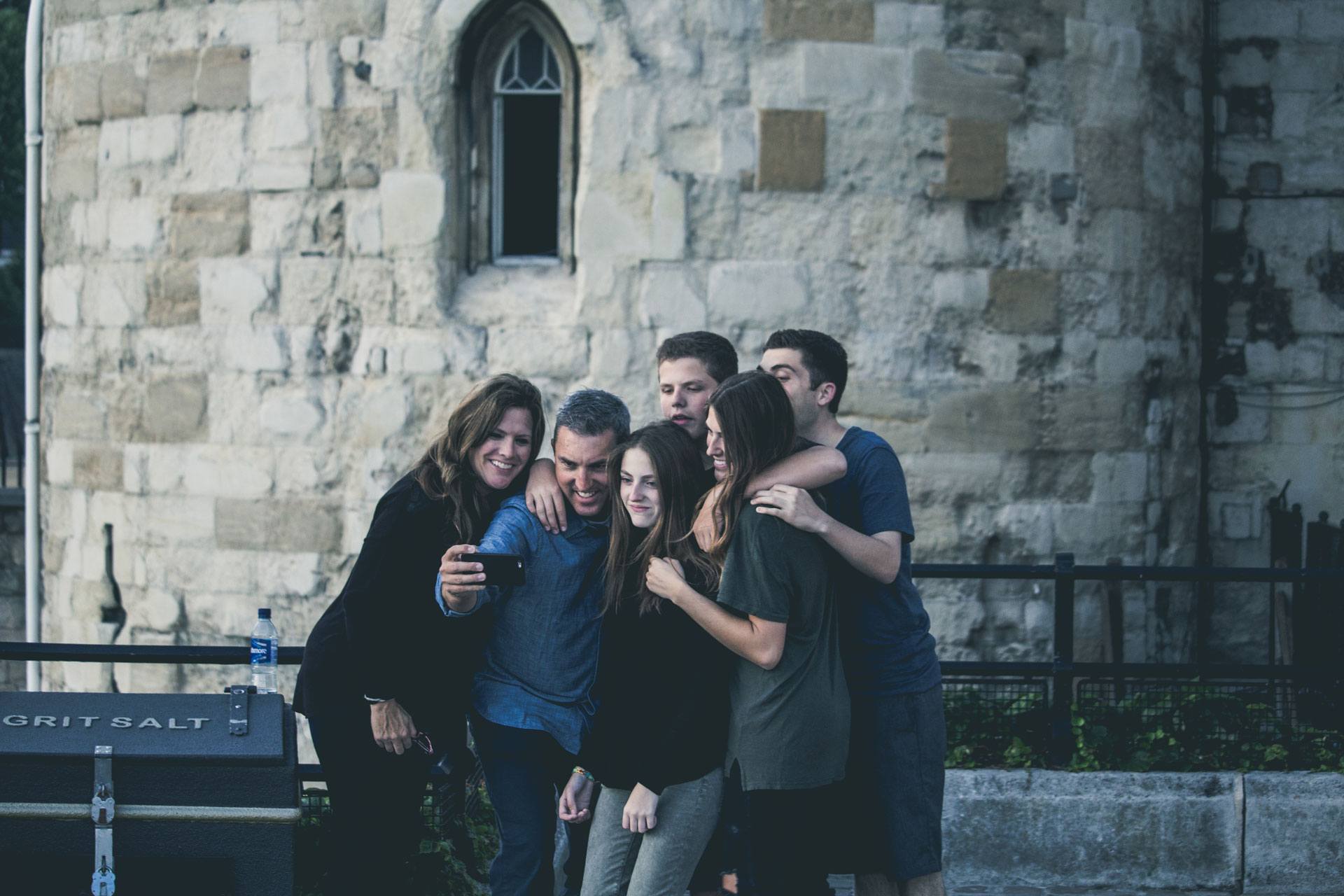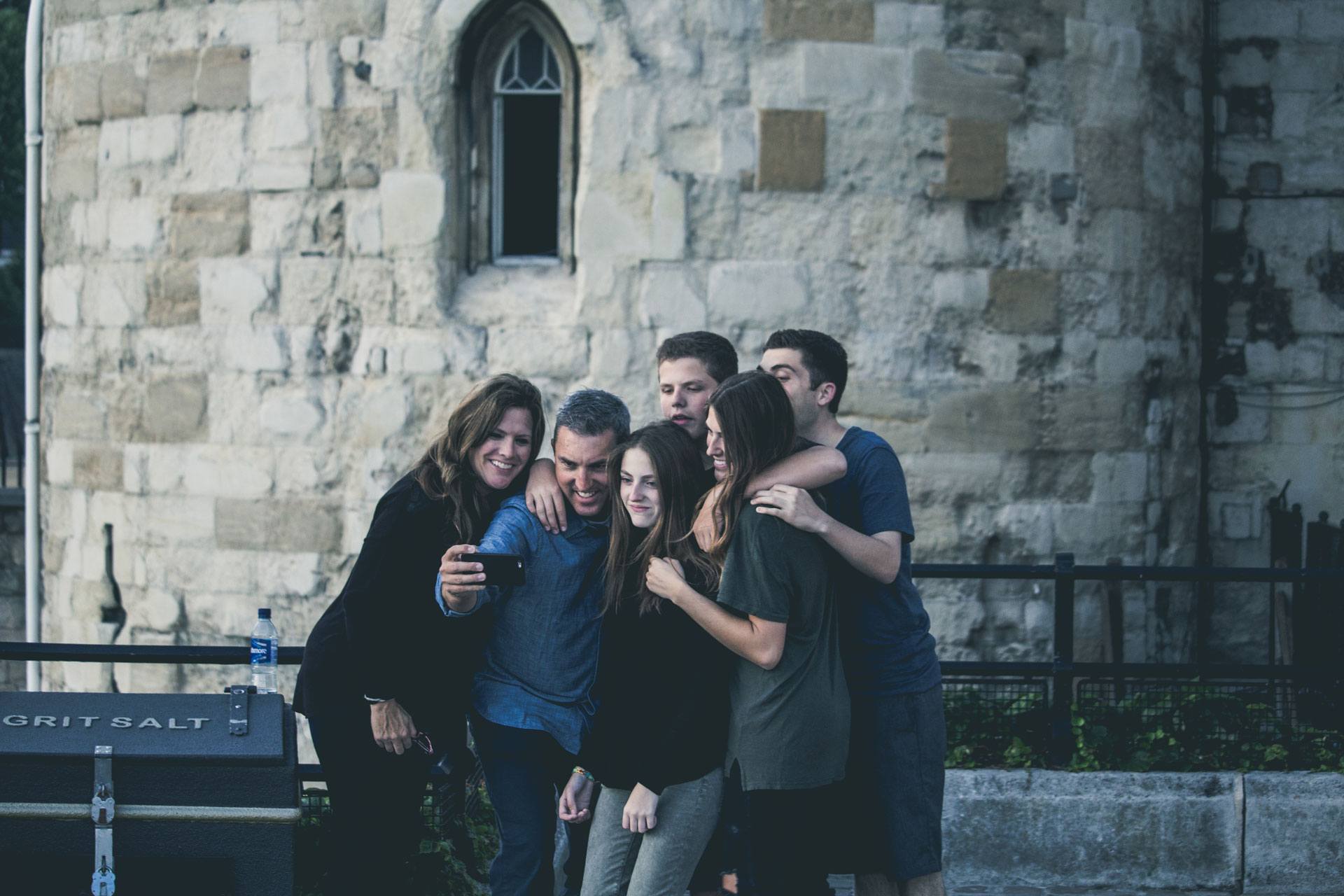 I am the good shepherd: the good shepherd giveth his life for the sheep. (John 10:11)
Just as one man's sin (Adam's) brought condemnation to the world, so one Man's righteousness (Jesus's) brought salvation to those who believe (Rom. 5:12–19). Jesus said, "I am the good shepherd: the good shepherd giveth his life for the sheep" (John 10:11).
John makes it more practical when he says, "Hereby perceive we the love of God, because he laid down his life for us: and we ought to lay down our lives for the brethren" (1 John 3:16). This won't likely mean literal death, but as we align our lives with Jesus's example of sacrificial love, we find that we are "laying down our lives." For instance, we might choose to deprive ourselves of material goods in order to share them with others (v. 17) or make time to be with someone who needs comfort and companionship.
Who do you need to sacrifice for today?
In what ways have others sacrificed for your well-being?
When I read this it truly blessed me today. I took a moment and instantly thought of the many people in my life that have sacrificed, sacrificed time and material good to comfort me and help me in times of need and continue to. I am blessed beyond measure to be surrounded by family and friends who care so much. May I in return pay it forward to those in need. May I show love and appreciation for all the good in my life, family and friends included. Thank You Lord for laying down your life for me. Your love is unmeasurable. Amen!
Have a wonderful day in The Lord!
Today's Reading is 1 John 3:16-17
---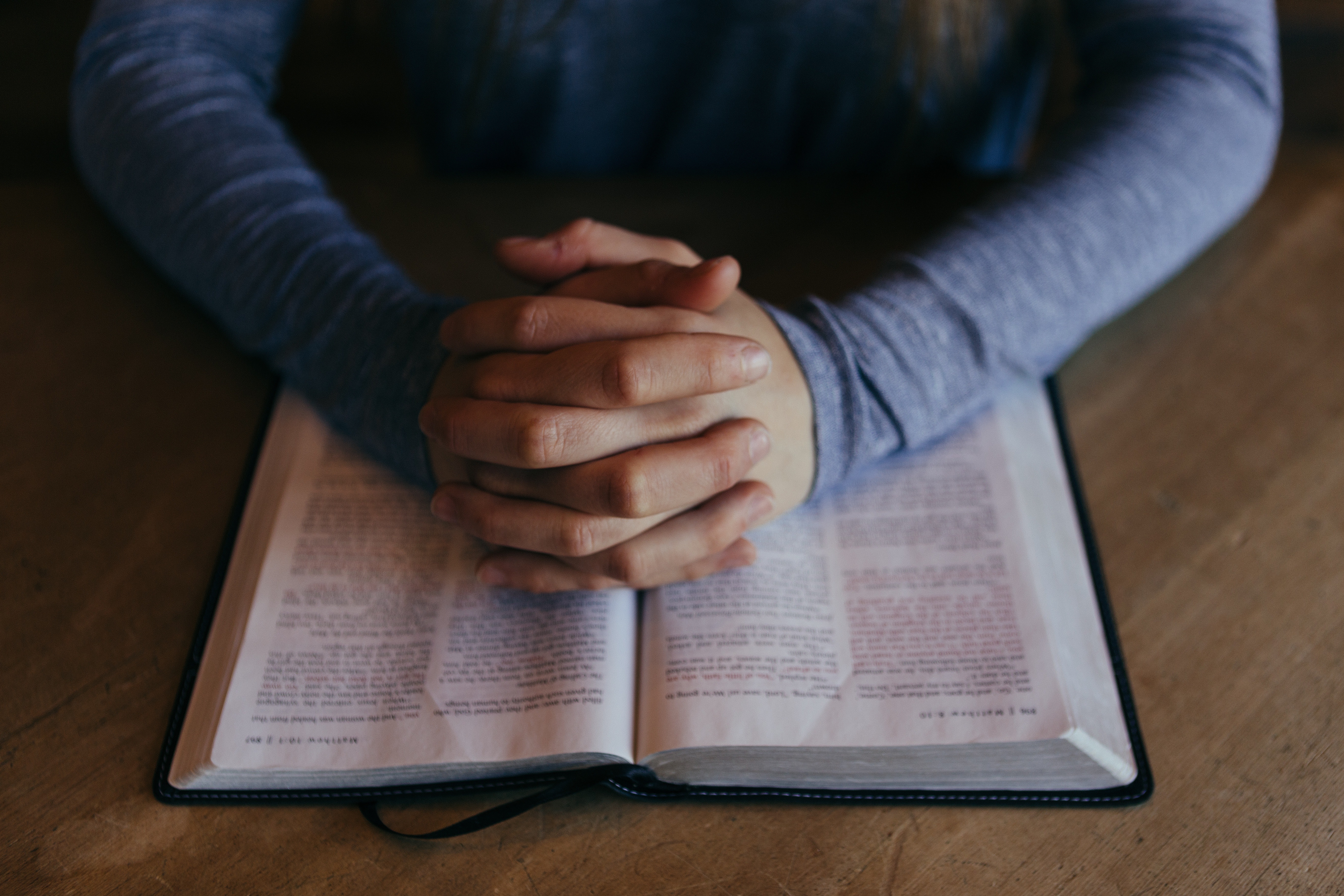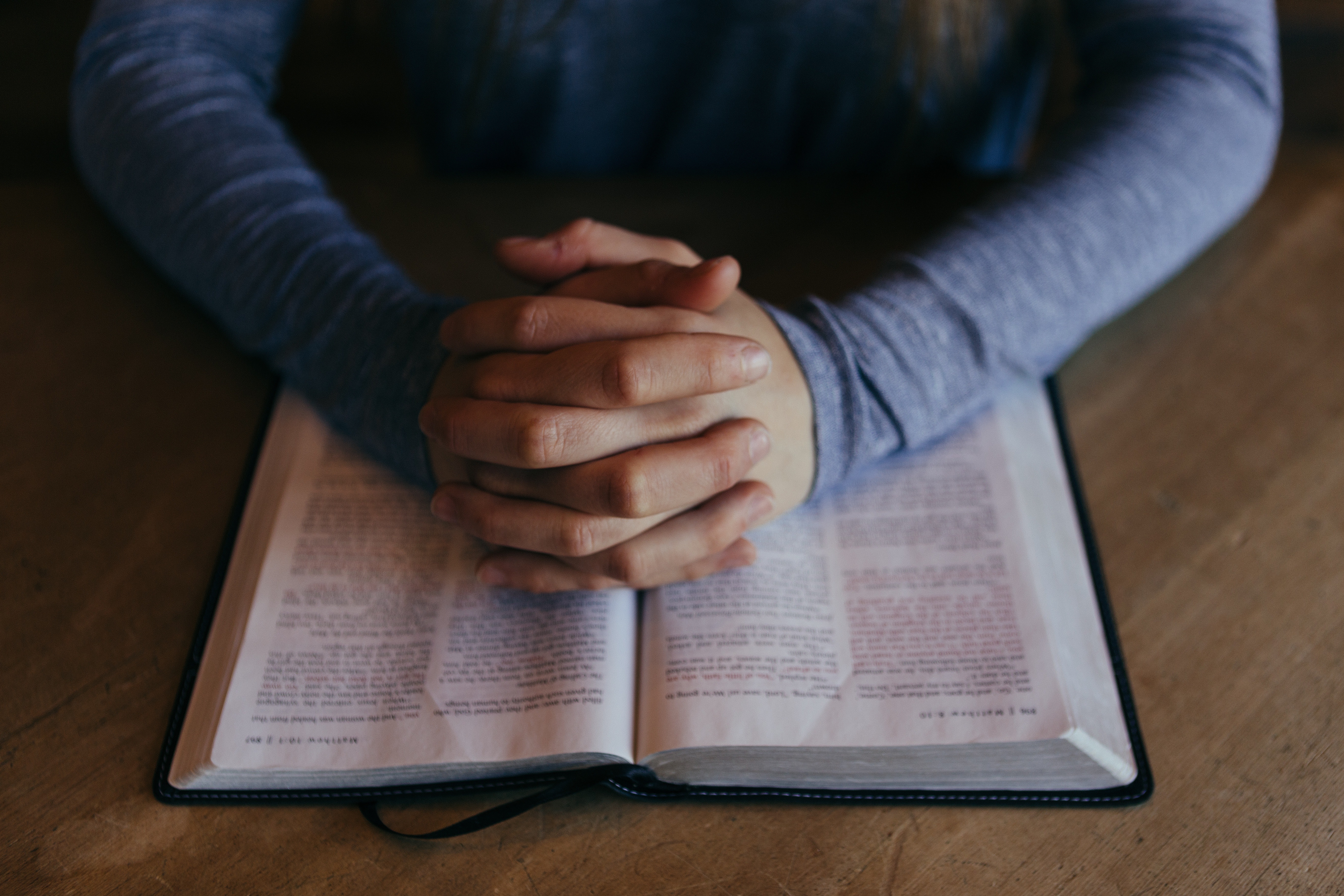 For as his name is, so is he; Nabal is his name, and folly is with him. (1 Samuel 25:25)
On the run from Saul, David had provided security detail for the sheep of a wealthy man named Nabal. When David learned that Nabal was shearing those sheep and celebrating with a feast, he sent ten of his men to politely ask for food as remuneration for these duties (vv. 4–8).
Nabal's response to David's request was beyond rude. He said, "Who is David? . . . Shall I then take my bread, and my water, and my flesh that I have killed for my shearers, and give it unto men, whom I know not whence they be?" (vv. 10–11). He broke the hospitality code of the day by not inviting David to the feast, disrespected him by calling out insults, and essentially stole from him by not paying him for his work.
The truth is, we all have a little bit of Nabal in us. We act foolishly at times. The only cure for this is to acknowledge our sin to God. He will step in to forgive us, instruct us, and give us His wisdom.
I'm selfish sometimes, Lord. I get more concerned with what I need than what others need. Give me a heart of integrity and compassion. Amen.
I must be honest, when I read this my first response was, this doesn't apply to me but then it provoked a self check and I quickly realized I too have been guilty of being a Nabal. My prayer for today is that we all do a self check and ask God to help us overcome whatever area of sin, big or small, we struggle with. He truly will step in, forgive, instruct and give us His wisdom. We first have to be honest with ourselves, willing and obedient. When we are honest with ourselves, we allow room for growth and in return we can make a difference not only in our lives but in those lives we touch.
Have a wonderful day in The Lord!
Today's Reading is 1 Samuel 25:1-12
---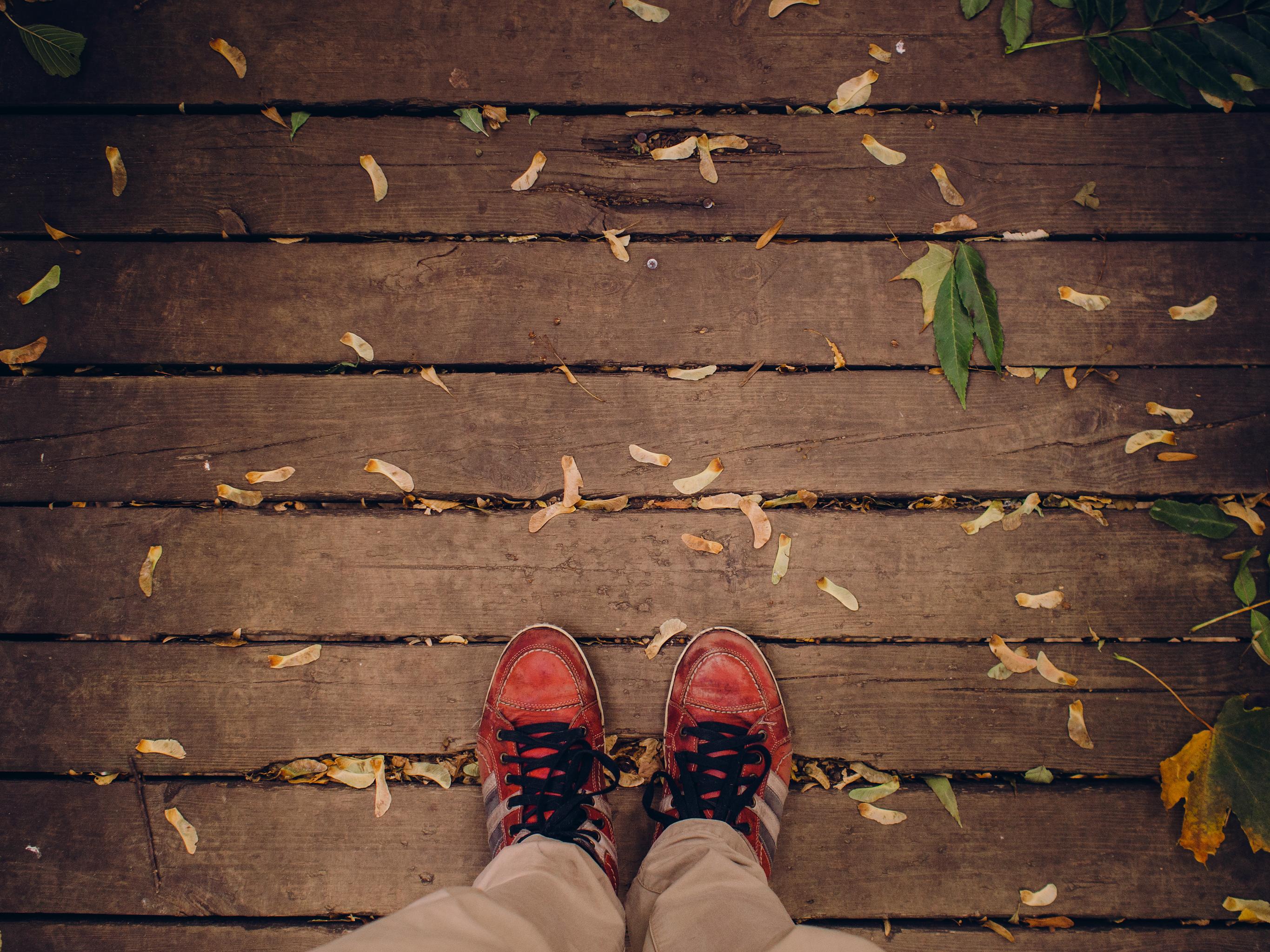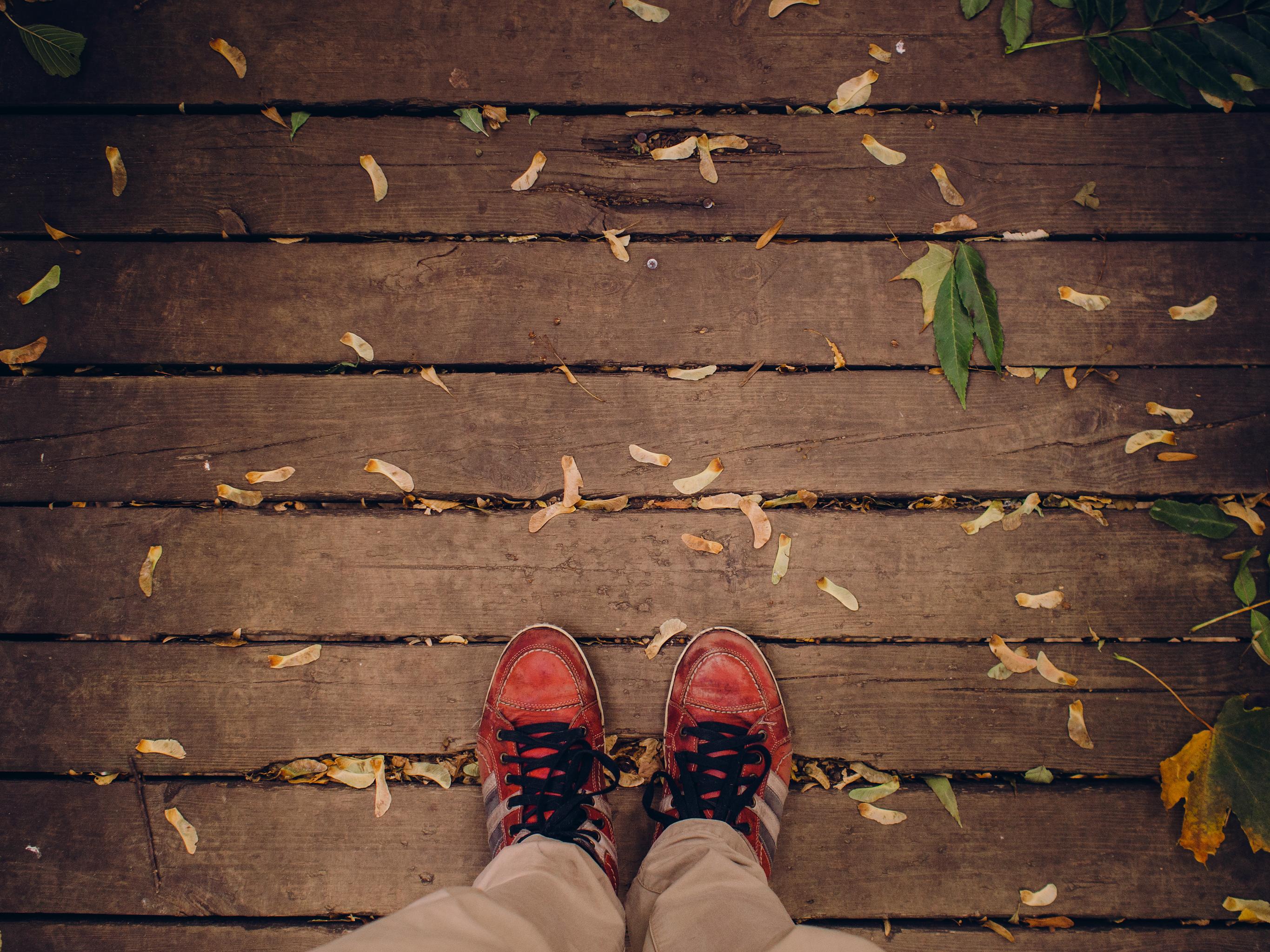 Be ye therefore merciful, as your Father also is merciful. (Luke 6:36)
I recently read. When Jesus offered His words about forgiveness in Luke 6, He was helping us understand the difference between people of grace and people without grace. Those who know His forgiveness are to be strikingly unlike everyone else. We must do what others think impossible: Forgive and love our enemies. Jesus said, "Be ye therefore merciful, as your Father also is merciful" (v. 36).
Imagine the impact in our workplaces and on our families if we were to embrace this principle. If a salute can make armies whole again, what power there must be in Christ's grace reflected through us! Scripture gives evidence of this in Esau's embrace of his deceitful brother (Gen. 33:4), in Zacchaeus's joyful penance (Luke 19:1–10), and in the picture of a father racing to greet his prodigal son (Luke 15).
With the grace of Christ, may we let this be the final day of bitterness and dispute between our enemies and us.
Lord, we know how the gentle power of forgiveness can bring healing in relationships. Grant us the courage to end our conflicts by Your grace. Amen.
Have a wonderful day in The Lord!
Today's Reading is Luke 6:27-36
---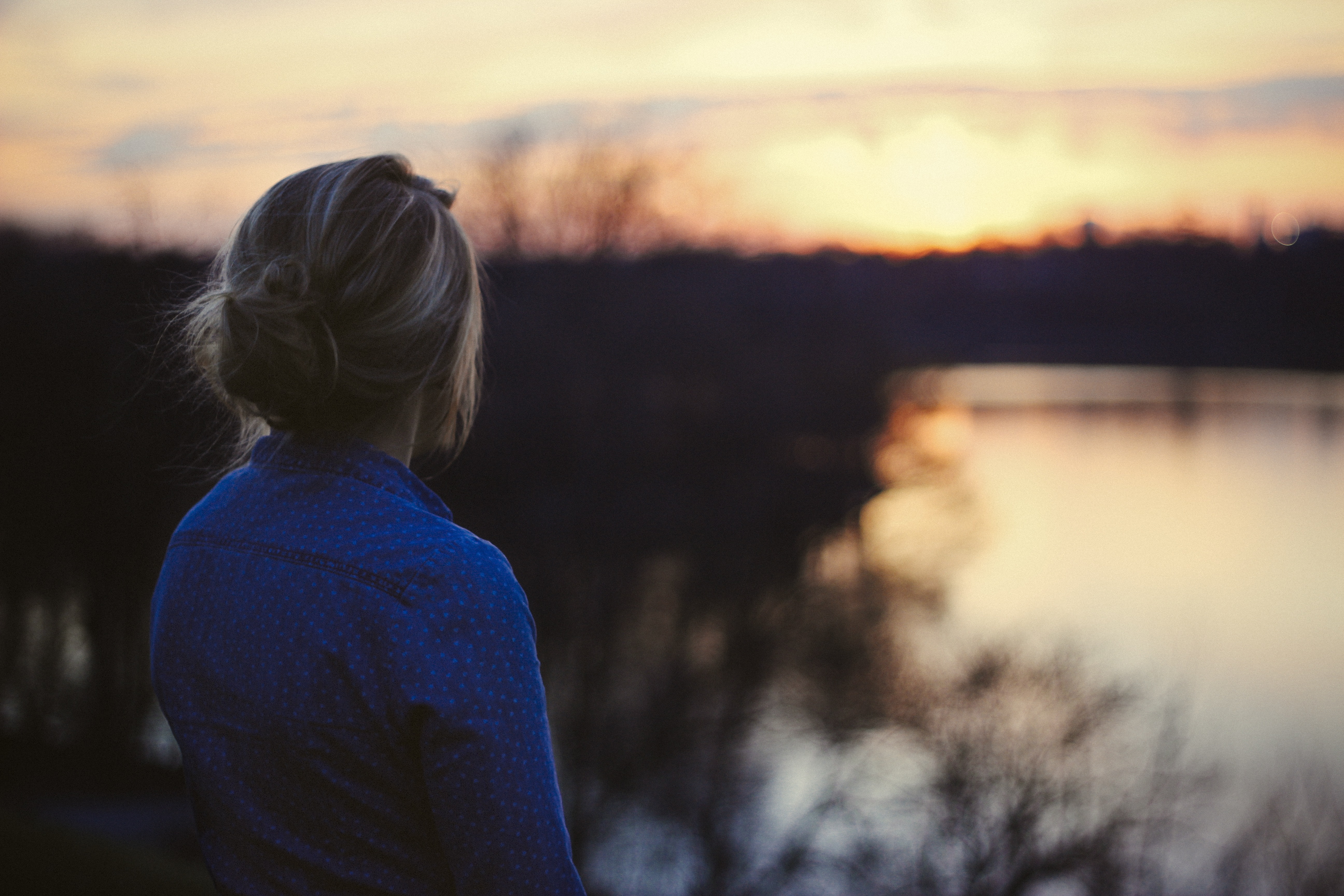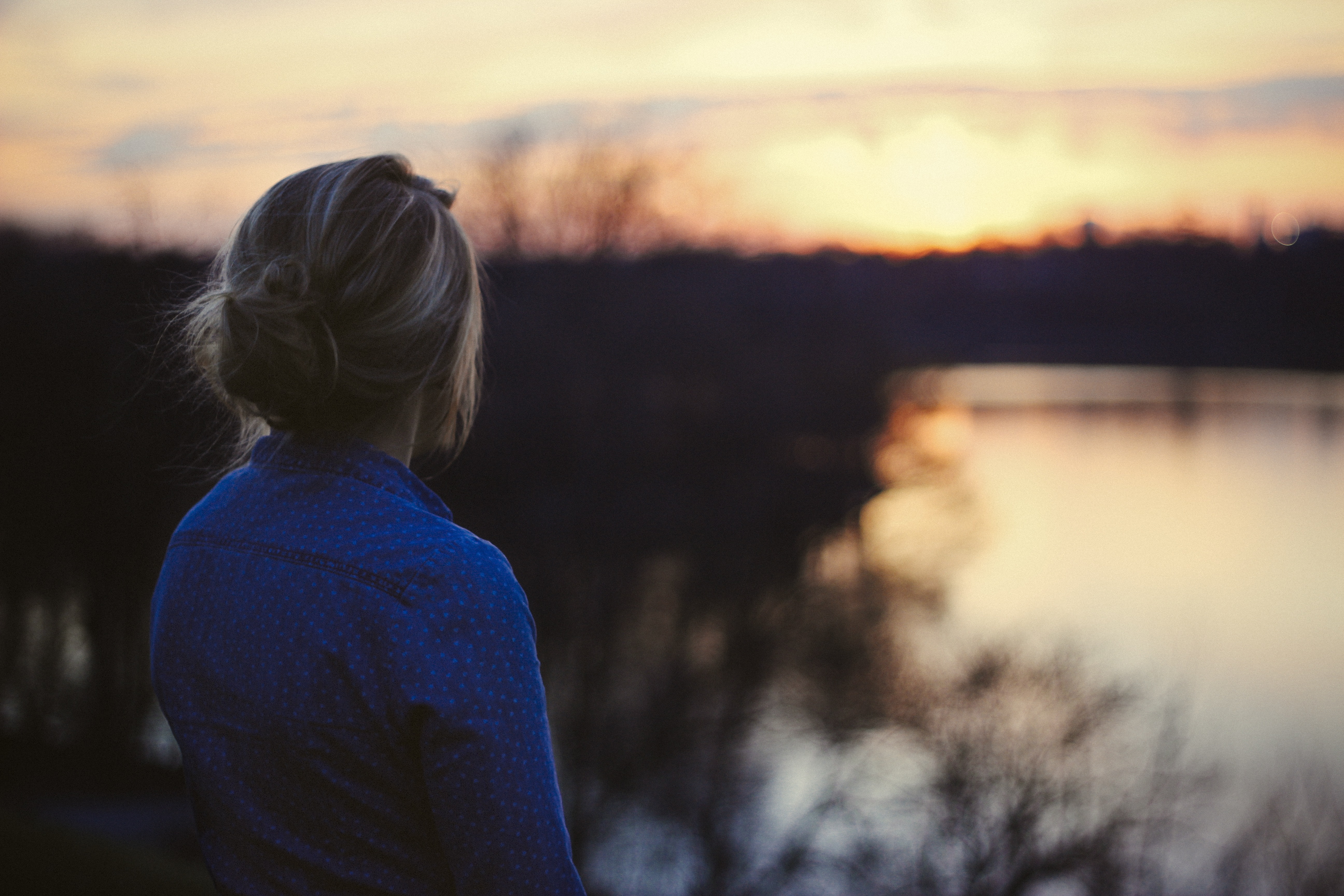 Finally, my brethren, be strong in the Lord, and in the power of his might. (Ephesians 6:10)
Maybe you are emotionally strong. Maybe you can handle a lot of pressure, work for long hours, day after day after day. Maybe you are the one who is the emotional anchor in your family and everyone leans on you for support.
There are many kinds of strength. But the most important one is the strength you need in the Lord. True Christian strength is not of the body. True Christian strength is of the spirit, measured in faithfulness, trust, and perseverance. By Grace we live by Faith.
Our (true) struggle is against powers and principalities and the Lord wants you to be strong.
There are many things to fight in this world. For instance you can fight sickness, fatigue, death of loved ones, failure of your plans and hopes, questions without answers, and pain without reason. Yes we fight in this world. But we also fight in the spiritual world.
It is Satan who opposes you. It is he who seeks to sift you and destroy your bodies and souls in the eternal blackness that will be his unending grave of torment.
Yet the blood of Christ has guaranteed your deliverance from that awful end. Jesus bought you with His blood and ensured that none of those bought would be lost. Praise the name of the Lord.
In order for you to be strong, in order for you to fight the good fight of the faith, you must put on faith, righteousness, and salvation. You must use the Word of God and last, but not least, you must pray.
Will you? Will you pray, will you be faithful, will you trust in the Lord and rest in His provision for victory in Christ? You must decide. You must act.
I recently read this and I pray it provokes you to be strong, to fight the good fight of faith and to realize that Jesus bought you with His blood with a price, that's how much you mean to Him. We must dig into the bible for direction and strength and we must spend time in prayer and fasting.
Have a wonderful day in The Lord!
Todays Reading is Ephesians 6
---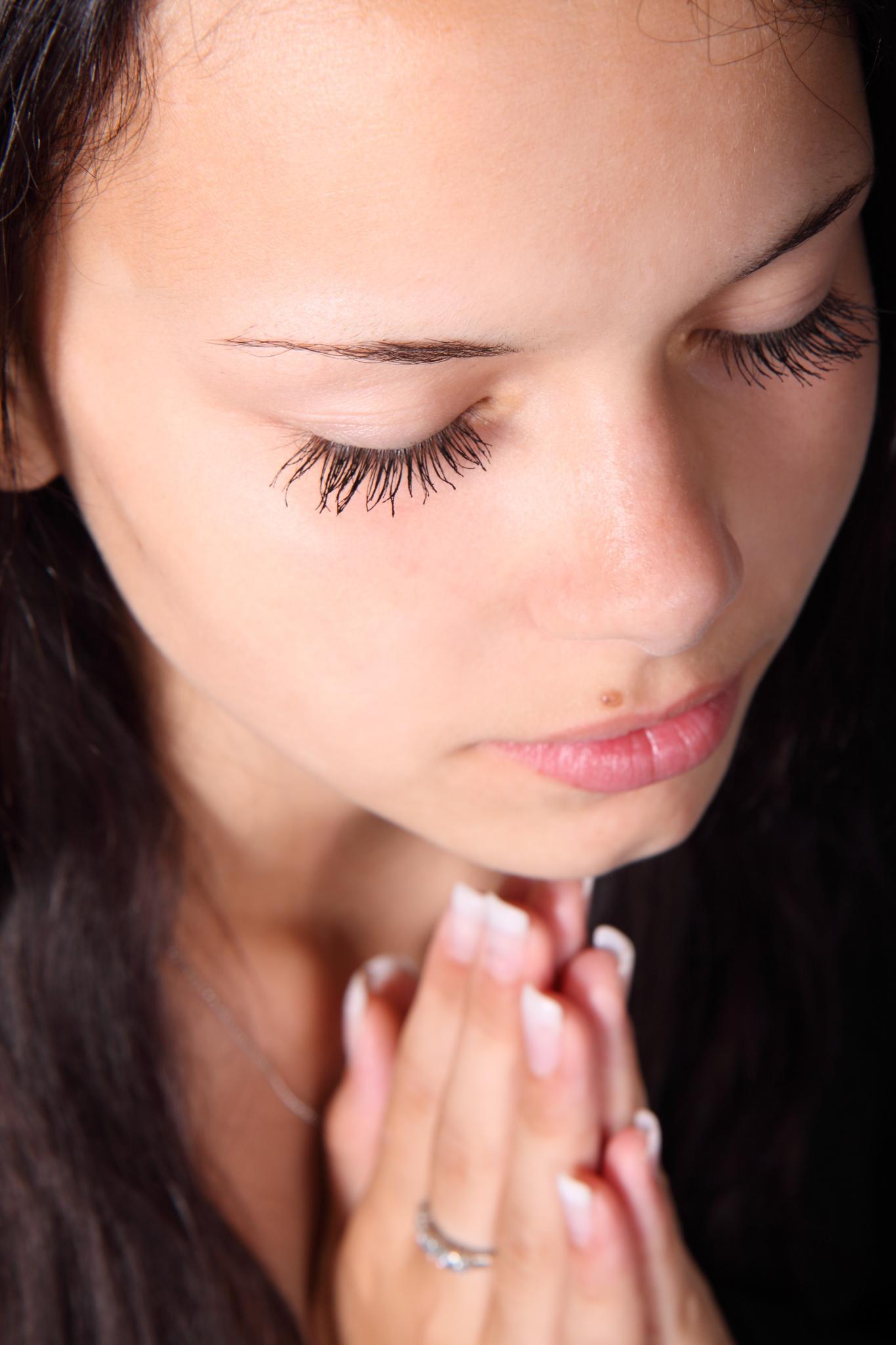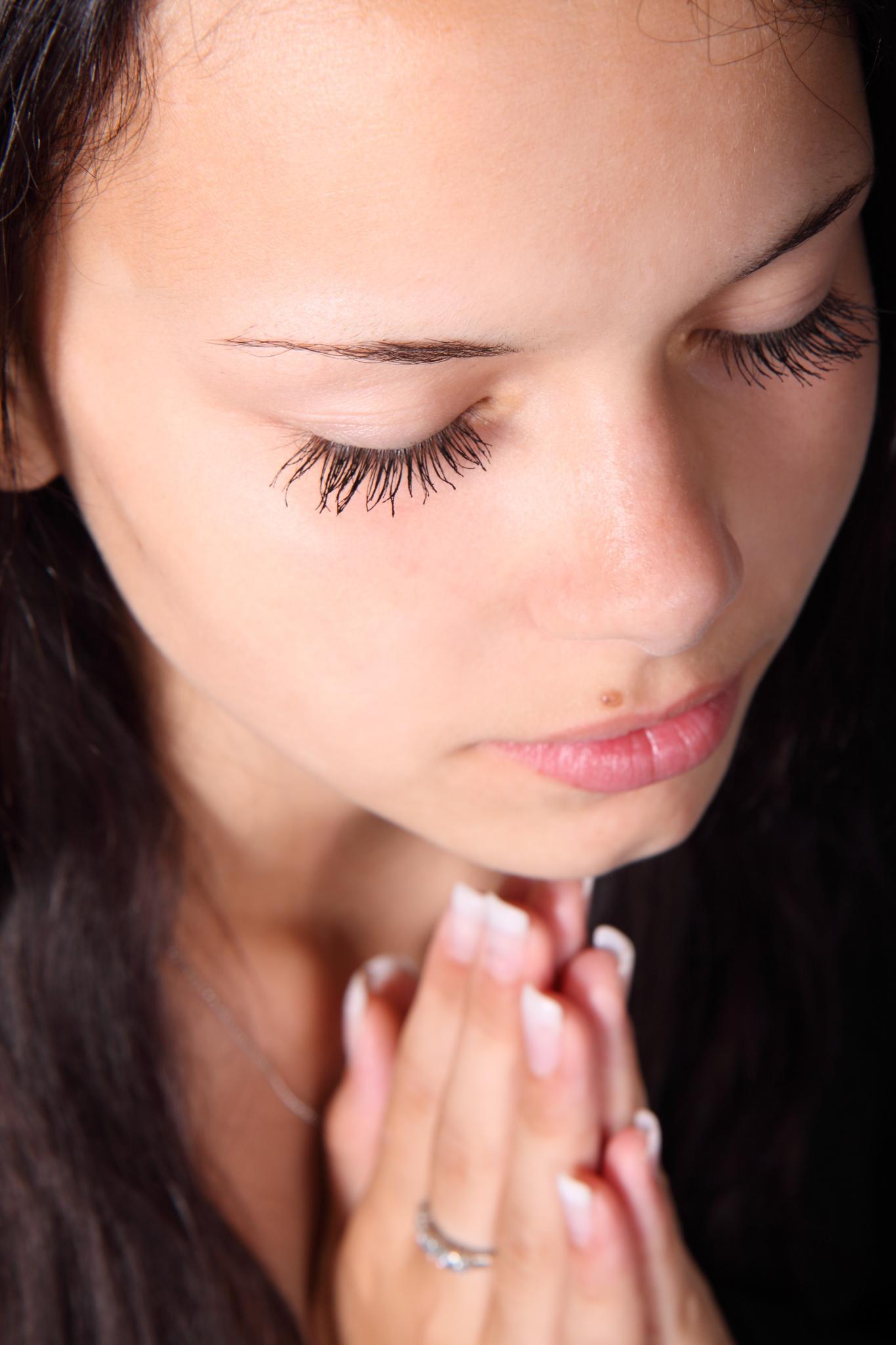 The heaven of heavens cannot contain thee; how much less this house which I have built! (2 Chronicles 6:12-21)
Solomon began by highlighting God's holiness and faithfulness. Then he gave God credit for the success of the project and emphasized God's greatness, declaring, "The heaven of heavens cannot contain thee; how much less this house which I have built!" (2 Chron. 6:18).
After exalting God, Solomon asked Him to pay special attention to everything that happened inside the temple. He asked God to show mercy to the Israelites and to provide for them when they confessed their sin.
Immediately after Solomon's prayer, "fire came down from heaven, and consumed the burnt offering and the sacrifices; and the glory of the Lord filled the house" (7:1). This incredible response reminds us that the mighty One we praise and speak to when we pray is the same One who listens to and cares about our requests. He is the same yesterday, today and forever.
When I read this it reminded me that so often we seek God in prayer for what we need when it's so important to take time to spend in prayer giving Him praise and thanksgiving for every thing in our lives. Let's take time today and just give Him the praise and honor He deserves and put our requests off to the side for a day, He already knows what we have need of before we even ask so let's prioritize God today and have a conversation with Him today about how mighty He is and how grateful we are. When we do that we will find that everything else, our needs, our wants, will all fall into place and we will find a peace so so sweet. He deserves our praise. Let's draw closer to Him as we pray. He is worthy of our praise!! Amen!
Have a wonderful day in The Lord!
Today's Reading is 2 Chronicles 6:12-21
---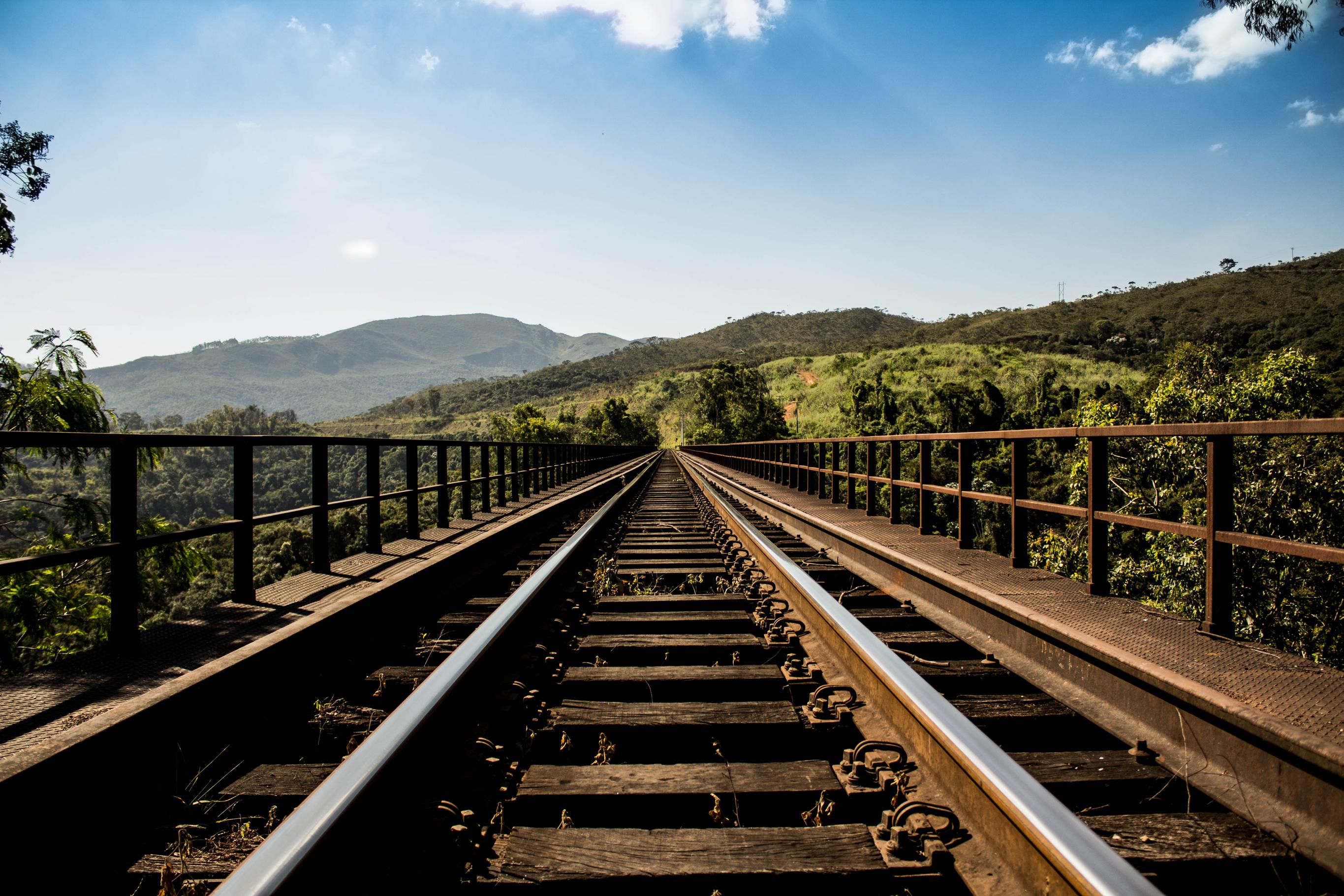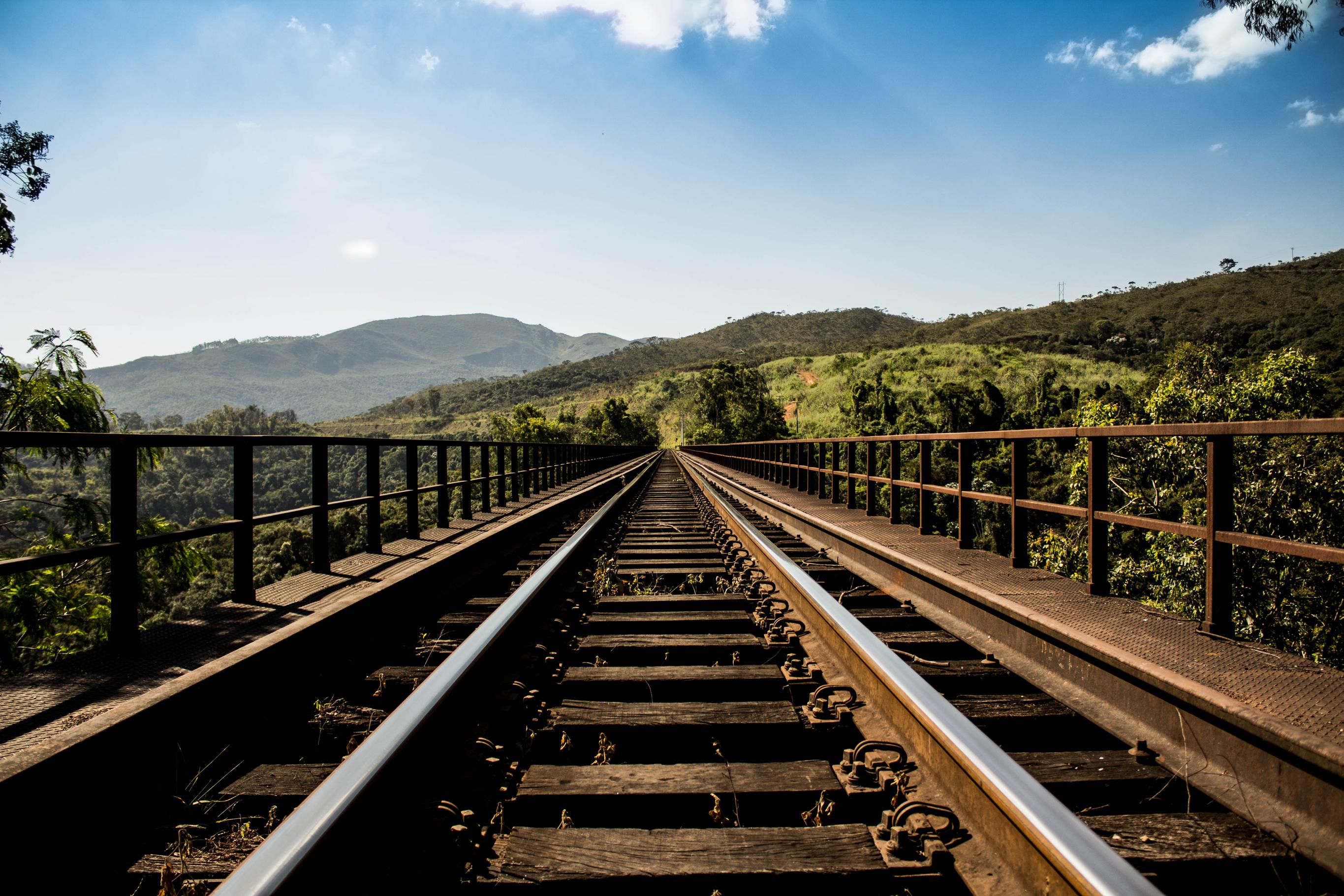 Now faith is the substance of things hoped for, the evidence of things not seen. (Hebrews 11:1)
The Hebrews 11 definition of faith is pretty straight forward. The Christian faith means confidently hope in the promises of God. Not pretend to "hope" but actually pessimistically doubt, we are to confidently hope. There ought to be a certain bounce in our step because our confidence in God's promises is so great. We know He will fulfill His commitments to us.
Our confidence in His promises come from our assurance in what we do not see. This is such a hard thing because we humans don't see a whole lot. For starters, we don't even get to see God Himself. We are taking it on faith that He even exists. It's not a baseless faith, but it is faith without sight. And we also don't get to see how God is working for us behind the scenes and out of our sight. This blindness can often be a harder leap of faith then the leap in believing in God at all. Not knowing how God is going to work all things together for our good and yet remaining confident in our hope in Him? That's not an easy ask. But it's not one the Lord asks of us ignorantly either. While God doesn't know what ignorance is like, He knows us. He created us and He perfectly comprehends how we function and how challenging it is for us to walk faithfully when we cannot see what the full picture of what is happening or how it will end.
The mystery of faith and the assurance about what we don't see has been compared to quilt-making. On the underside of the quilt, all you can see is the knots, the apparently hapless crisscrossing of different threads and colors. It looks like a disaster, a mess. But on the right side of the quilt, we see a beautifully embroidered pattern, one that could only be wrought by a master seamstress. We live on the underside of the quilt. But we like to think that we are living on the right side of the quilt, so when things go wrong, we panic and think that the design of our lives has gone terribly wrong and that everything is ruined. But there is a master Designer knitting and knotting us into a beautiful work that only He can see. We have to trust that the knots and messes of our lives are being worked out into beauty as our God has promised. We are to have assurance that He sees what we do not and confident hope in the promises He has made to us.
When I read this it blessed me and I wanted to share it with someone today. I trust there is someone who needed this today. What a mighty God we serve.
Have a wonderful day in The Lord!
Today's Reading is Hebrews 11
---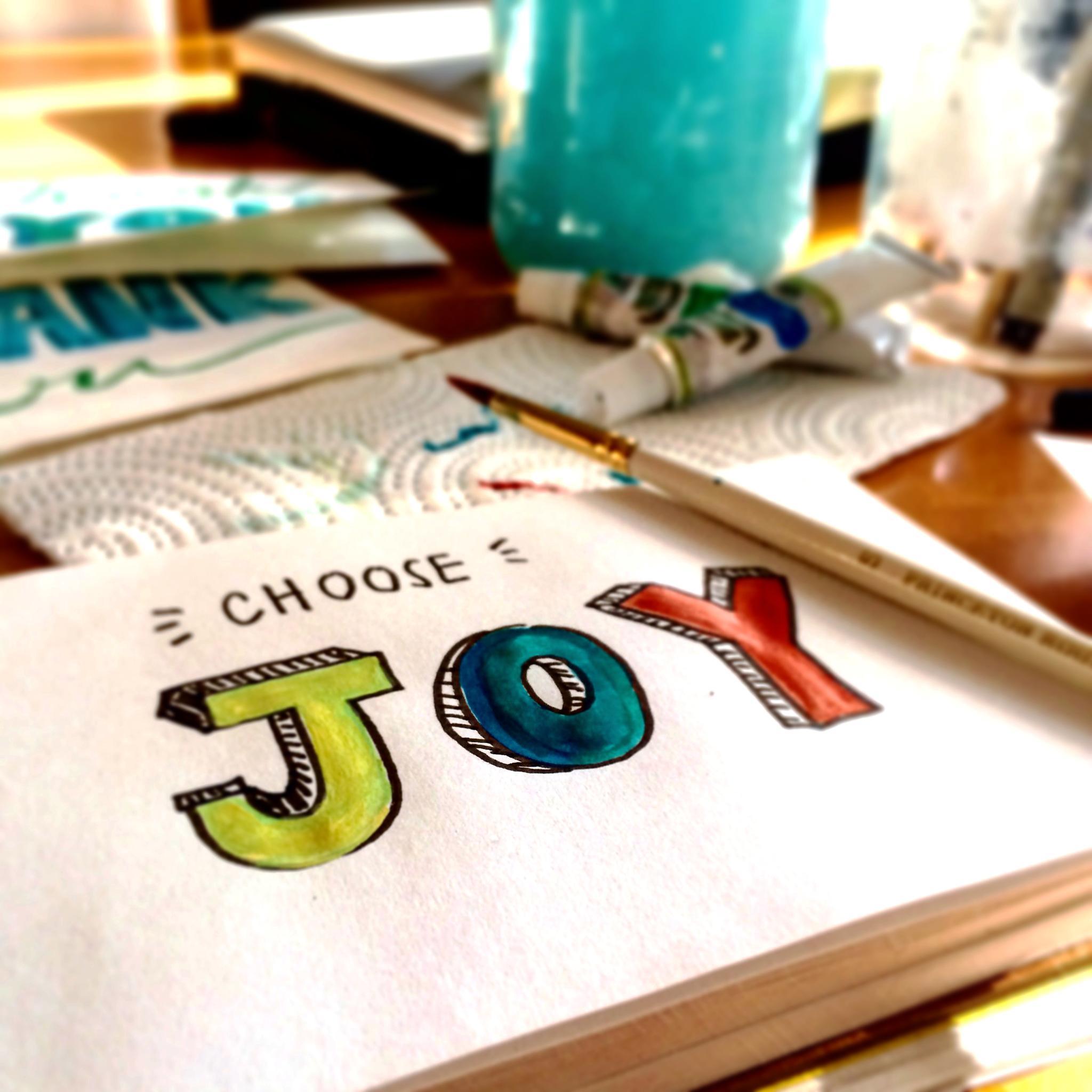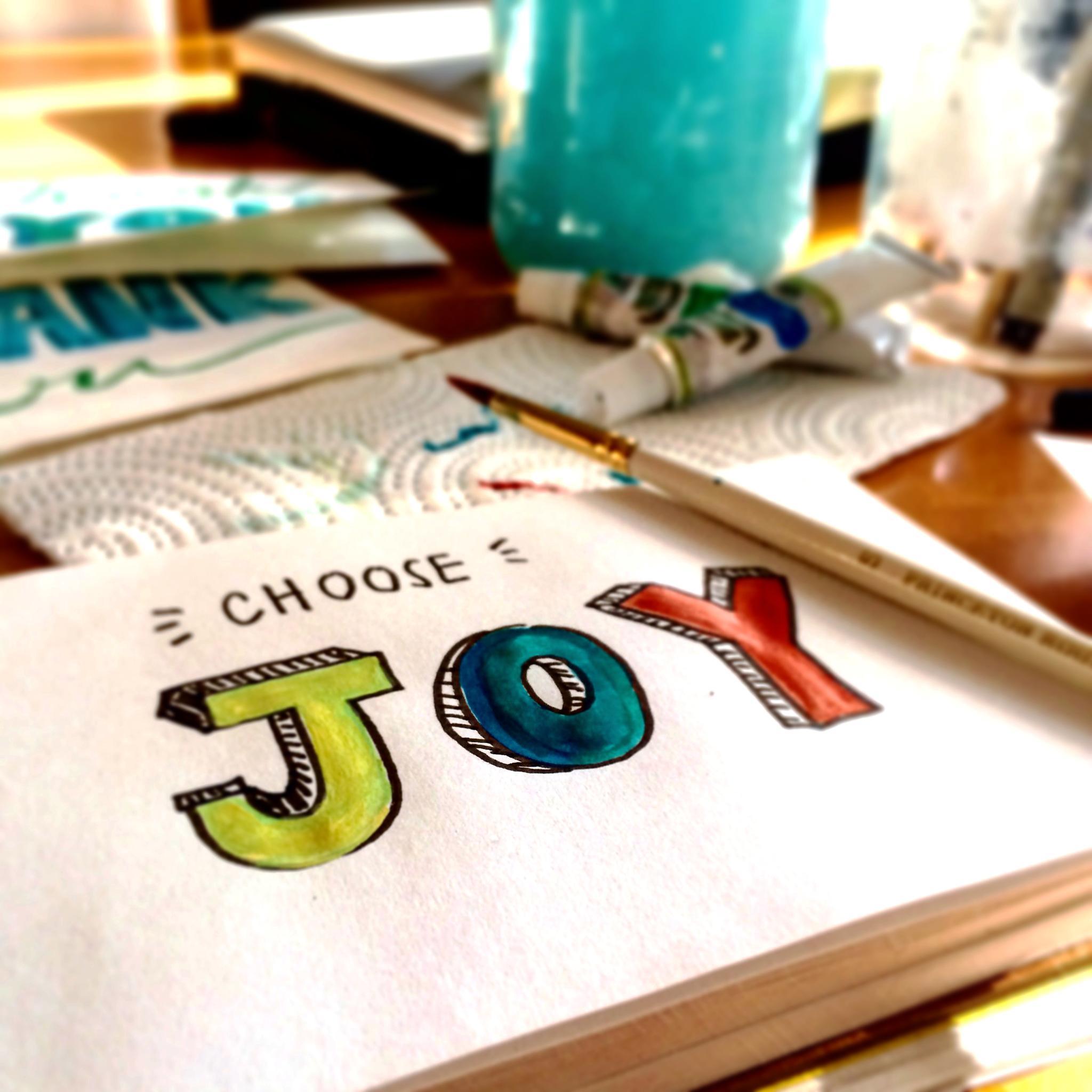 A merry heart doeth good like a medicine: but a broken spirit drieth the bones. (Proverbs 17:22)
A smile has a fascinating effect on our brain chemistry. Researchers have found that "when we smile it releases brain chemicals called endorphins which have an actual physiological relaxing effect. "Let all bitterness, and wrath, and anger, and clamour, and evil speaking, be put away from you, with all malice: And be ye kind one to another, tenderhearted, forgiving one another, even as God for Christ's sake hath forgiven you" (Eph. 4:31–32).
When anger or tension or bitterness threatens our relationship with the Lord and with others, it helps to remember that "a merry heart doeth good like a medicine" for our own joy and well-being.
Think about a time when you were angry with someone or when you had an argument. How did you feel inside? What parts of your life did it affect?
After reading this I couldn't help but think of a saying I've seen in times past, When life gives you a hundred reasons to cry, show life that you have a thousand reasons to smile. Let's be the reason someone smiles today.
Have a wonderful day in The Lord!
Today's Reading is Ephesians 4:25-32
---
Therefore, my brethren dearly beloved and longed for, my joy and crown, so stand fast in the Lord, my dearly beloved. (Philippians 4:1)
I recently read, In our journey of faith, how can we finish the race well and "press toward the mark for the prize of the high calling of God in Christ Jesus"? (Phil. 3:14). Like the cable car, we keep a strong grip on Christ, which is what Paul meant when he said "stand fast in the Lord" (4:1). We have no resources of our own. We depend fully on Christ to keep us moving forward. He will take us through the greatest challenges and lead us safely home.
Toward the end of his earthly life, the apostle Paul declared, "I have fought a good fight, I have finished my course, I have kept the faith" (2 Tim. 4:7). You can too. Simply keep a strong grip on Christ.
We're grateful, Lord, that while we aim to keep a strong grip on You, You always keep a strong grip on us! You are working in us and giving us what we need to continue trusting You on our faith journey. Amen.
Have a wonderful day in The Lord!
Today's Reading is Philippians 3:12-4:1
---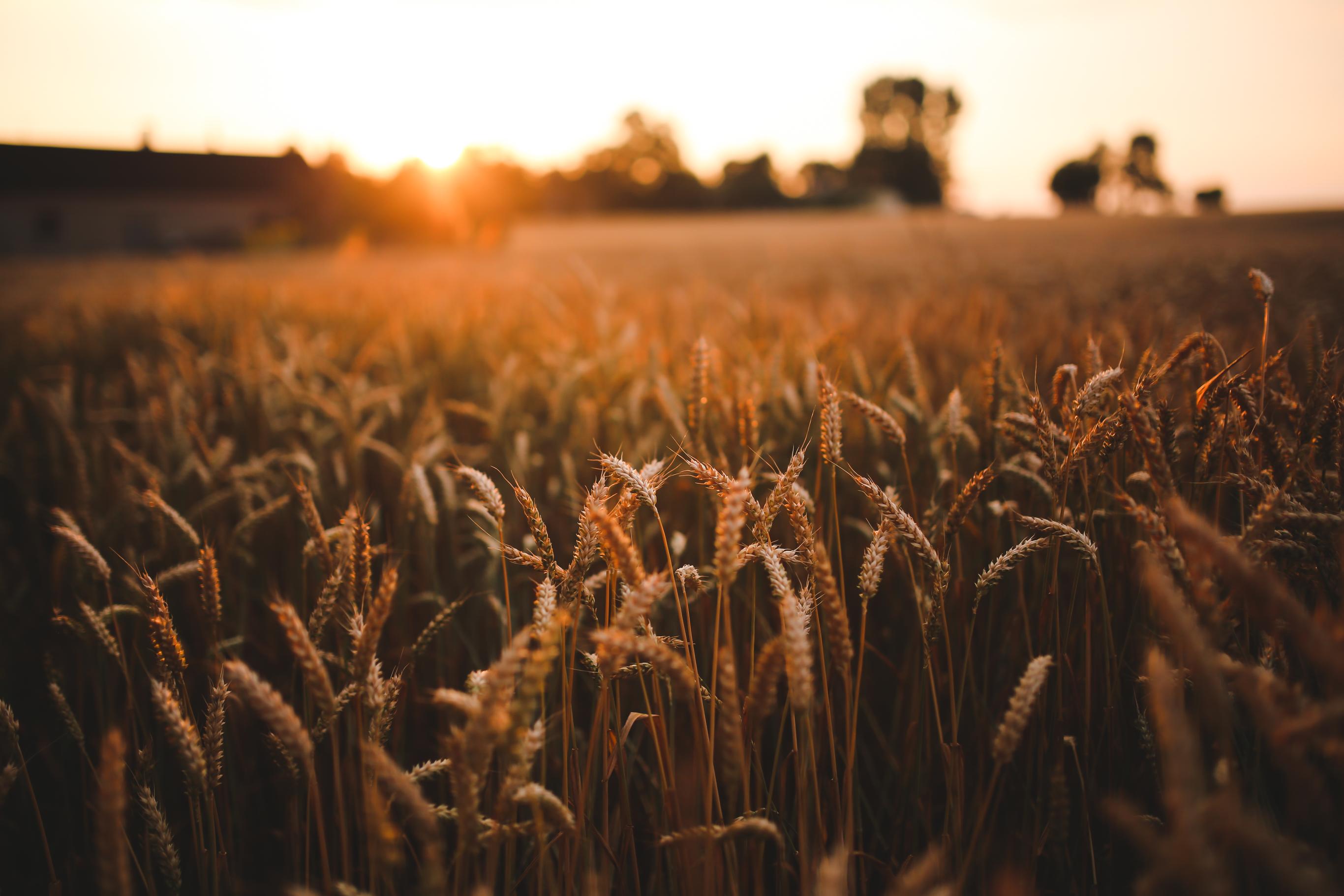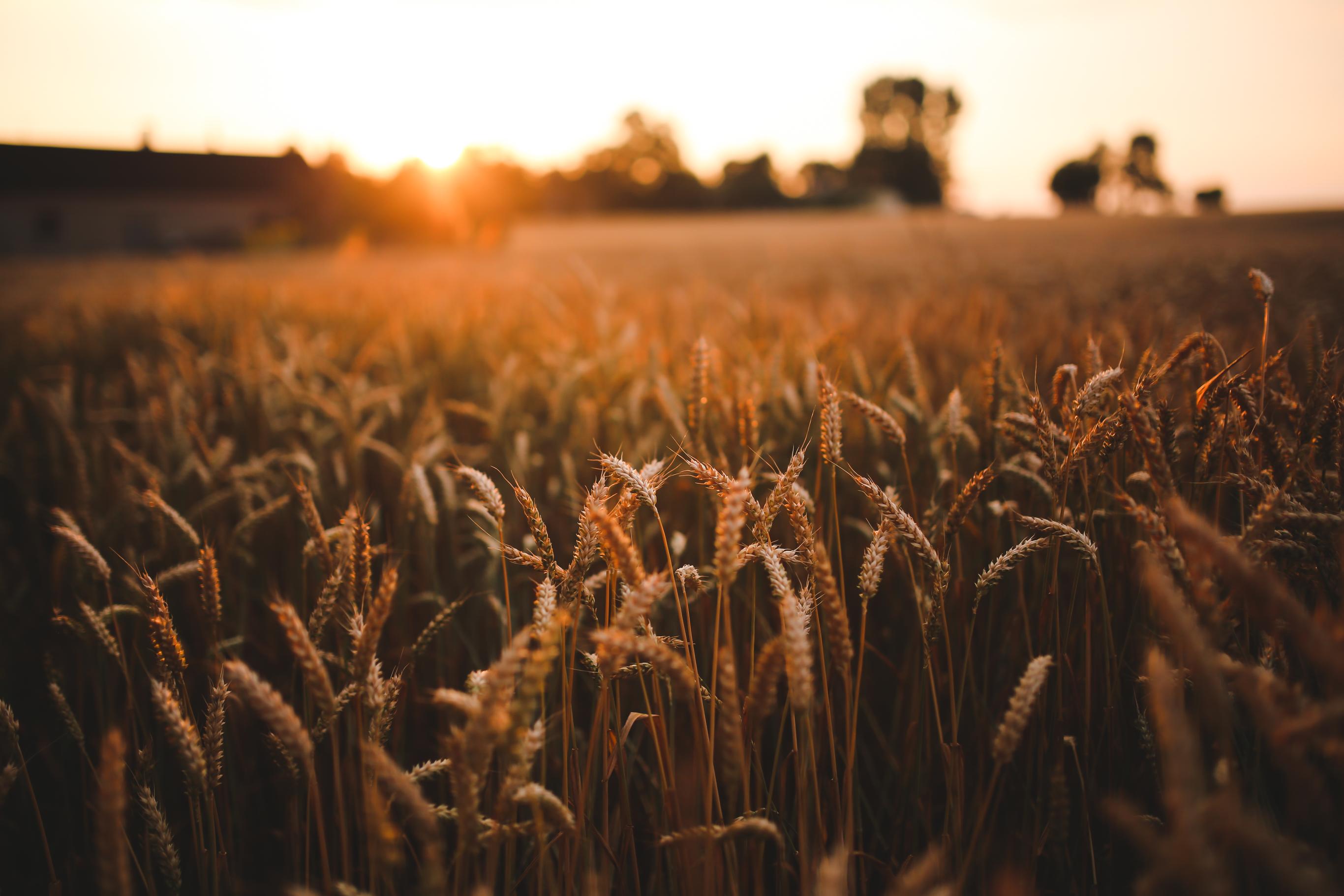 Therewith bless we God, even the Father; and therewith curse we men, which are made after the similitude of God. Out of the same mouth proceedeth blessing and cursing. My brethren, these things ought not so to be. (James 3:9-10)
I've certainly cast a few angry insults, wishes for harm or embarrassment and general abuse on my fellow man. Some of them have definitely deserved it. But it's not about whether or not they deserve it, thank God. Because if they deserve it then I sure do too. But it's about what my tongue and the way I use it reveals about my heart.
When I worship Jesus as the Creator of all, as the heavenly Father and Savior and then I get in my car and get ticked off with the first person that cuts me off in traffic, I am betraying that my heart doesn't think much of God's creation. And if I don't think of much of His creation, what does that say about what we really think of the Creator? The way we speak to His children reflects our feelings for the Father.
The quickest way to make me your friend is to be kind to my kids. If you say you love me and that you think I'm great and then ignore or belittle my children, there's no way I'll believe that you love me. But if you walk into my house and get down on their level and play and laugh with my kids, I probably won't even need to hear you tell me that you love me because I will already feel so loved because of how you loved on my children. God is a Father and in a similar way, when we worship Him and then treat His children carelessly or cruelly, our worship falls flat in His ears. But when we actively work to encourage, build up and serve His children, He sees our love for Him in action because of how we love His children.
The most beautiful voice in the world could praise God every Sunday, but if that voice speaks harshly of others and abuses them, it is only an obnoxious, resounding gong to the Lord. We cannot truly worship the Father when we are tearing down His children. What comes off our tongue is reflective of what is in our hearts and minds and that is where the change must occur. We must ask God to show us others through His eyes so that we can love them as He does. When we see those around us, not as pests and nuisances or worse, but as beloved beings made in the image of our Redeemer, it will transform our thoughts toward them and as a result, our speech toward them too.
I recently read this and I wanted to share it with you all. I feel it is something we should all be reminded of. Let's make a conscious effort today and every day to see others through His eyes so that we can love them like He does.
Transform my thought today Lord and as a result my speech toward others as well, for greater is he that is within me, than he that is in the world (1 John 4:4). Amen.
Have a wonderful day in The Lord!
Today's Reading is James 3
---