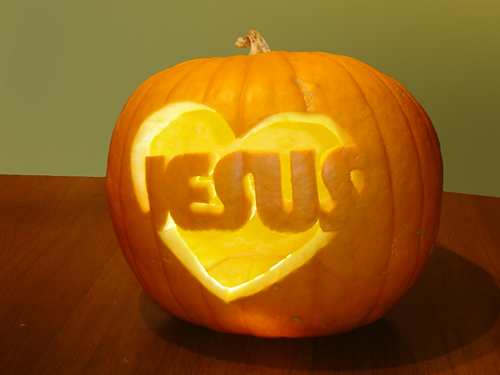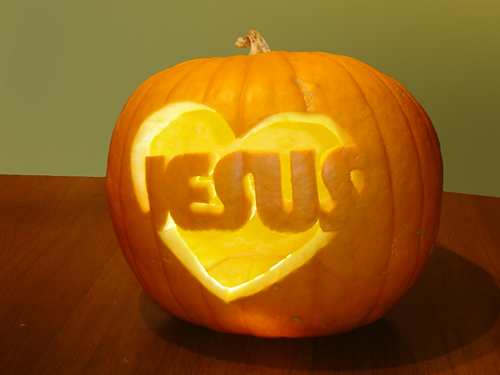 And having spoiled principalities and powers, he made a shew of them openly, triumphing over them in it.
(Colossians 2:15)
Halloween. It's a time of year when the air gets crisper, the days get shorter, and for many young Americans, the excitement grows in anticipation of shouting, "Trick or Treat?"
Many Christians refuse to participate in Halloween. Some are wary of its pagan origins, others of its dark, ghoulish imagery; some are concerned for the safety of their children. Still other Christians choose to partake of the festivities, whether participating in school activities, neighborhood trick-or-treating, or a Halloween alternative, such as Trunk or Treat at their church or another venue.
The name "Halloween" comes from the All Saints Day celebration of the early Christian church, a day set aside for the solemn remembrance of the martyrs. "All Hallows Eve," the evening before All Saints Day, began the time of remembrance. "All Hallows Eve" was eventually contracted to "Hallow-e'en," which became "Halloween."
The question is, "How should Christians respond to Halloween? Is it irresponsible for parents to let their children trick-or-treat? What about Christians who refuse any kind of participation during the season; are they overreacting?"
Whatever level of Halloween participation you choose, remember that Halloween provides the Christian with the opportunity to show AND share the gospel of Jesus Christ. It's a message that is holy, set apart from the world; it's a message that is the very mercy of a forgiving God. What better time of the year is there to share such a message than Halloween?
After I read this devotion I felt it was worth sharing for such a day. I pray after reading todays devotion I can leave you with this. Jesus Christ is Lord–and we celebrate HIM every day! However you choose to celebrate or not to celebrate, may HE be the honoring factor in every decision!
Have a beautiful and uplifting day in The Lord!
Today's Reading is 1 Peter 5:8-9
---