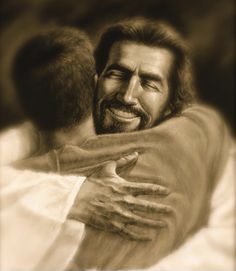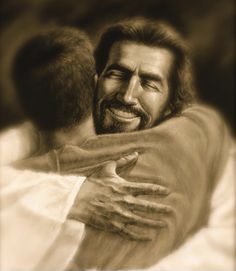 Seeing then that we have a great high priest, that is passed into the heavens, Jesus the Son of God, let us hold fast our profession. (Hebrews 4:14)
Jesus is sympathetic. He was made flesh to walk the earth and to "walk in our shoes".
Jesus knew loneliness, betrayal, fear and anger.
He experienced what we experience and looked to The Father when he needed strength or comfort.
Jesus came to die for you, He came to release His Holy Spirit to you and He is our friend and redeemer!
* Jesus is not the judge, He was the sacrifice.
* He is not the critical parent, he is the brother you never had.
Jesus, Thank you for your friendship, your compassion over me and your desire to "do" life with me. Let me delight in you as you have chosen and delighted in me!
For both he that sanctifieth and they who are sanctified are all of one: for which cause he is not ashamed to call them brethren. (
Hebrews 2:11)
When I read today's devotion it blessed me. He desires to "do" life with you. He chose you, He delights in you. He is a friend that sticks closer than a brother. What a friend we have in Jesus. Remember today, your strength lies in your intimacy with God and His son.
Have a beautiful and uplifting day in The Lord!
---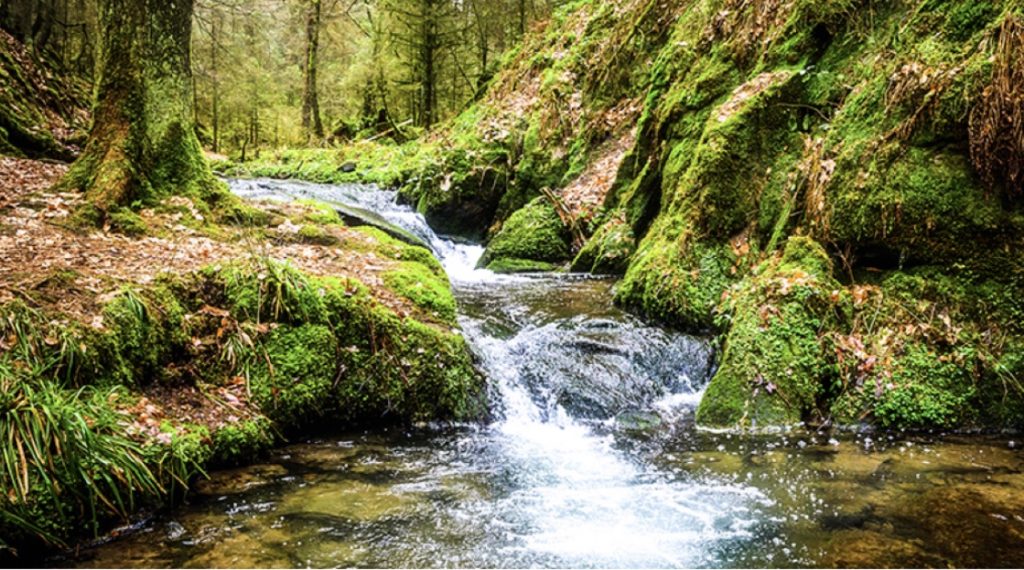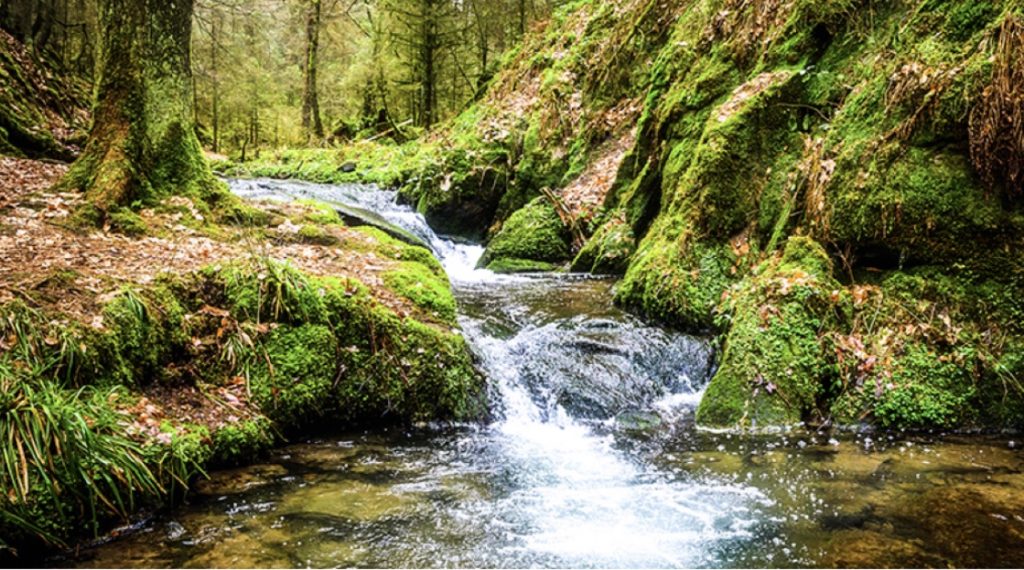 Who being the brightness of his glory, and the express image of his person, and upholding all things by the word of his power, when he had by himself purged our sins, sat down on the right hand of the Majesty on high. (Hebrews 1:3)
To celebrate a special occasion, my husband took me to a local art gallery and said I could choose a painting as a gift. I picked out a small picture of a brook flowing through a forest. The streambed took up most of the canvas, and because of this much of the sky was excluded from the picture. However, the stream's reflection revealed the location of the sun, the treetops, and the hazy atmosphere. The only way to "see" the sky was to look at the surface of the water.
Jesus is like the stream, in a spiritual sense. When we want to see what God is like, we look at Jesus. The writer of Hebrews said He is "the exact representation of [God's] being" (1:3). Although we can learn facts about God through direct statements in the Bible such as "God is love," we can deepen our understanding by seeing the way God would act if He faced the same problems we have on Earth. Being God in human flesh, this is what Jesus has shown us.
In temptation, Jesus revealed God's holiness. Confronting spiritual darkness, He demonstrated God's authority. Wrestling with people problems, He showed us God's wisdom. In His death, He illustrated God's love.
Although we cannot grasp everything about God—He is limitless and we are limited in our thinking—we can be certain of His character when we look at Christ.
Dear God, thank You for making a way for us to know You. Help us to grow closer to You by looking at Jesus. Amen.
Today, may we be reminded that looking at Jesus shows us God's character. Jesus, our perfect hope.
Have a beautiful and uplifting day in The Lord!
Today's Reading is Philippians 2:14-15
---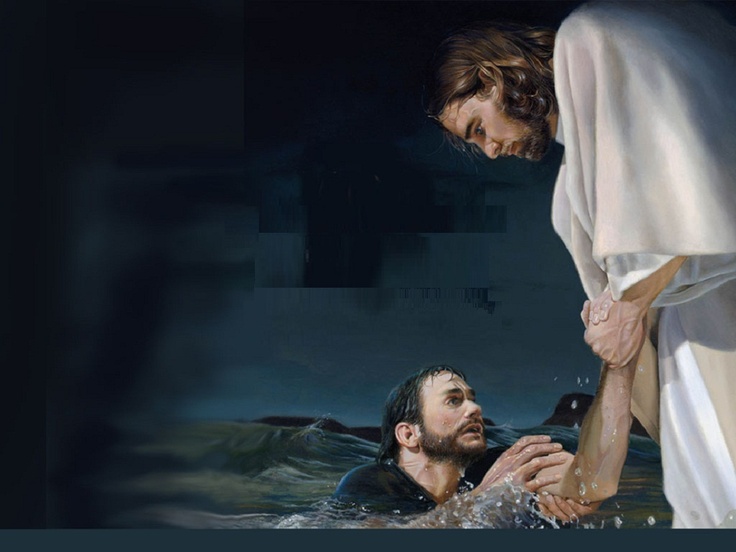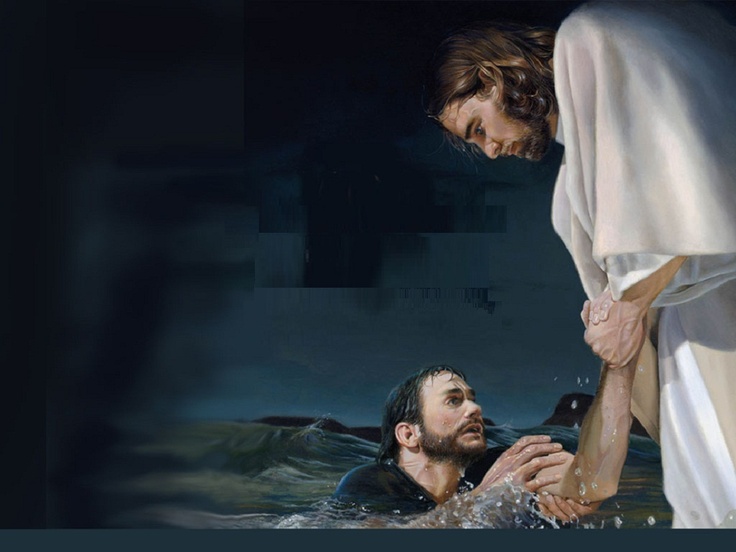 Surely he hath borne our griefs, and carried our sorrows: yet we did esteem him stricken, smitten of God, and afflicted. But he was wounded for our transgressions, he was bruised for our iniquities: the chastisement of our peace was upon him; and with his stripes we are healed. (Isaiah 53:4-5)
Most days I feel unworthy. I don't feel like I deserve anything good to happen in my life. I don't feel worthy of love or friendship. I plain just don't feel worthy of any kind of blessing or goodness or kindness showed to me.
Now, if I let these feelings overtake me, I can fall into a deep pit of despair and depression that becomes overwhelming, and you know Satan loves to just kick you when you are down. I'm not sure if you realize this, but your enemy doesn't fight fair. You are not in a boxing match, for that has rules; you are in a street fight with the devil and there are no rules in a street fight. He will bludgeon you when you are down and he won't let up.
Finally, when I come to my senses, I can hear that still, small voice say to me, "My body was broken for you and you are mine."
Do you not realize you were worthy of His dying for you? You may not feel worthy, but you are worth-ful. No man dies for anything that doesn't have worth. He died because you have worth to Him. He died so that you could have everlasting life with Him, an abundant life full of His blessings and goodness.
It doesn't matter how you feel; it only matters what He says. You are His. Trust in this today, in Jesus' name! Amen.
When I read this it made me wonder how many folks there are in this moment feeling so inadequate, so unworthy, so defeated. I pray you are encouraged and uplifted by this today, knowing that you are loved and when the enemy tries to beat you when your down just remember to look up, call out to Jesus, just a whisper of His name and He will be there with an outstretched hand to help you up. I've been there personally and in that moment all I could utter was Jesus and I instantly felt His presence surrounding me and I knew in that moment that everything was going to be okay. He's just as real as the breath you breathe. He's waiting for you to call out to Him today. You are His! He loves you!
Have a wonderful day in The Lord!
Today's Reading is Isaiah 53:4-5
---